Kylie Jenner Makes Rare Statement About Caitlyn Jenner
Things haven't always been hunky dory between Caitlyn Jenner and the rest of her family. There has been tension in the past, some of it created by Caitlyn herself.  Caitlyn was formerly known as Bruce Jenner. She transitioned in 2015, and her whole family seemed to take it in stride. Even ex wife Kris Jenner, …
Things haven't always been hunky dory between Caitlyn Jenner and the rest of her family. There has been tension in the past, some of it created by Caitlyn herself. 
Caitlyn was formerly known as Bruce Jenner. She transitioned in 2015, and her whole family seemed to take it in stride. Even ex wife Kris Jenner, the mother of two of Caitlyn's most famous children, was happy for her ex.  
Kylie Jenner certainly didn't display any feelings publicly other than support for Caitlyn. Now she's opened up to Harper's about what their relationship is really like. 
Kylie Jenner talks to Caitlyn Jenner every day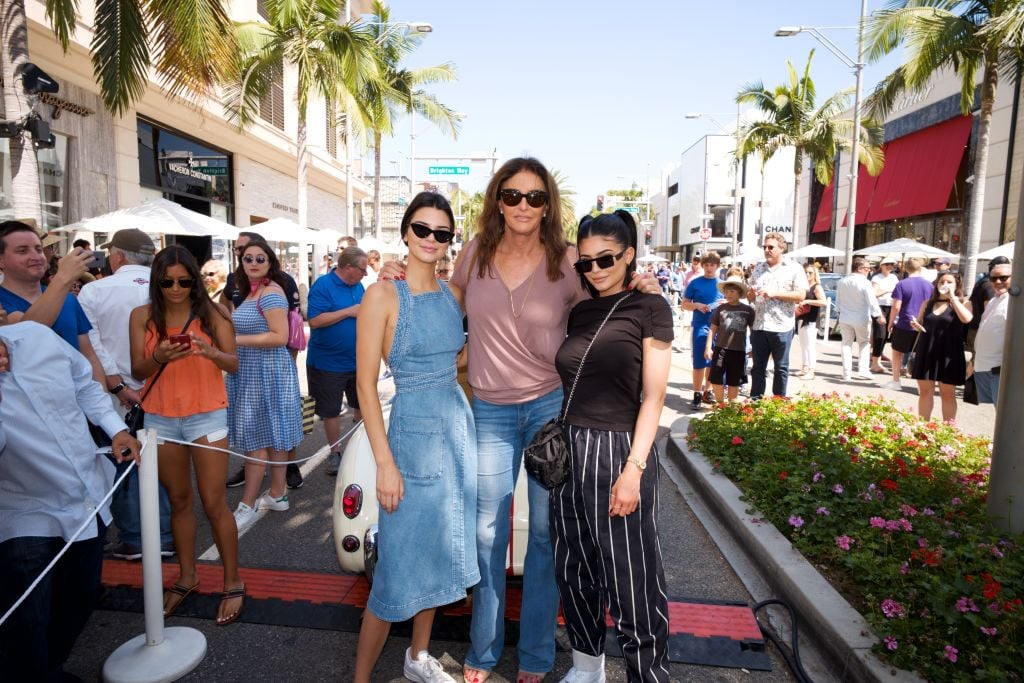 Fans may be surprised to learn that Kylie and Caitlyn talk almost every day. The two are incredibly close, and it may be because Caitlyn was very present when Kylie was young. According to Kylie, she basically had the perfect dad. "My dad was the best growing up. Never missed a sports game. Took us to school every day."
Time is one of the best gifts a parent can give a child. In Caitlyn's case, it seems to have paid off. Kylie is all grown up, but she hasn't outgrown her relationship with Caitlyn. Just like Caitlyn dedicated time to the girls when they were growing up, Kylie dedicates some of her precious time to Caitlyn now. 
Caitlyn Jenner helped Kylie Jenner become famous
Most people think Kylie's first brush with fame was on Keeping Up with the Kardashians. The reality TV show is what her family is most well known for. Kylie was young when the show first premiered. She was only 10 when her sisters began their reality TV journey which is still ongoing today. 
Kylie doesn't think that KUWTK was the start of her life in the limelight. Caitlyn was a gold medal Olympian, which meant she was famous in her own right before Kim, Khloe, and Kourtney ever pitched their show. Kylie remembers that as her first taste of what it was like to be famous. Sure she was young, but that's a good thing. Now that Kylie is famous herself, she's used to it. She never had to become accustomed to fame, she was born into it. 
"Even before the show, my dad always had an audience," remembered Kylie, "So I was always around that energy. I don't know. I think it's a blessing, the way it happened so early, because I don't really know what it would be like to not be famous."
Even though Caitlyn may have been famous when Kylie was young, it was not nearly at the level of Kylie's current celebrity status. Still, it's sweet that she thinks of her childhood with Caitlyn so fondly. 
The 'I'm A Celebrity…Get Me Out of Here!' drama was overblown 
The Harper's Bazaar interview contradicted a lot of recent tabloid gossip about Kylie and Caitlyn. The latter just finished a stint on the reality show I'm A Celebrity…Get Me Out of Here!, and Caitlyn's kids were criticized for not being supportive enough. That couldn't be further from the truth.
According to Kylie, Caitlyn's time on the show was rough for her. She was so used to talking to her dad every day, that the time apart was painful. To fill the void, Kylie watched clips of Caitlyn in the show. 
She and her sister Kendall were not waiting for Caitlyn when she emerged from the jungle. Apparently, it was because Caitlyn didn't want to bother them. According to Caitlyn, "My family are very well-known. I never asked any of them to come down or expected them to — they all have businesses and families." Still, Kendall and Kylie did show up at the airport with balloons to welcome Caitlyn home.