Kylie Jenner May Be Pregnant With Baby Number 2 and Fans Have All the Clues to Prove It
Kylie Jenner and Travis Scott have rekindled their relationship two years after their breakup. The couple share a young daughter named Stormi together and now fans are convinced Jenner is pregnant with baby number two and they have the clues to prove it.
Kylie Jenner shares her beautiful baby girl, Stormi Webster, with her on-again, off-again partner, Travis Scott. The duo split one year after Stormi's birth back in 2019. However, they've remained super close friends and co-parents. However, in June 2021, the pair startled everyone when they appeared at an event together, seemingly confirming that they are back together.
Now, eagle-eyed fans are combing through Jenner's Instagram account and social media platforms, and they are also convinced that she is expecting baby number two.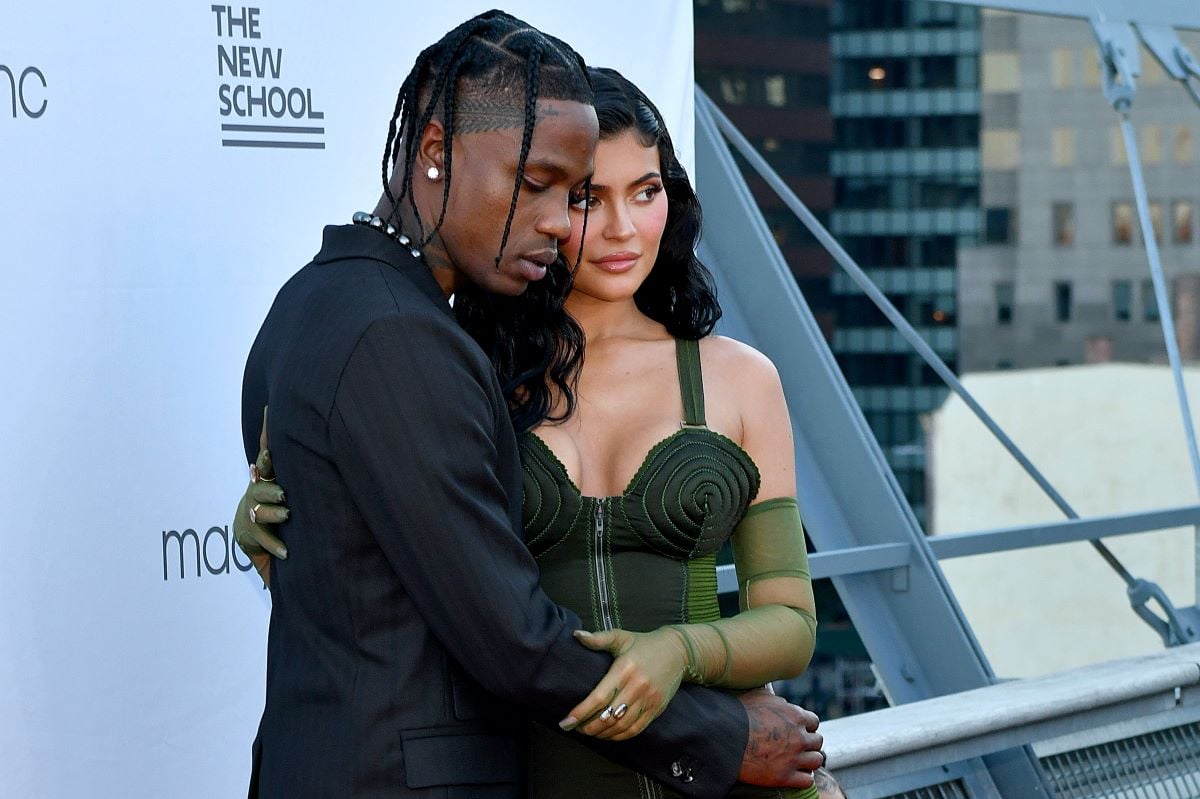 Kylie Jenner and Travis Scott are back together
Though Jenner and Scott have always been loving and friendly with one another, the rapper has appeared on Jenner's social media more often in the last several months. Then in June 2021, she appeared alongside him and their daughter Stormi at the Parsons Benefit in NYC, where Scott was honored.
Not only were the couple hugged up on the carpet, but Scott also shouted Jenner out during his heartfelt thank you speech. He said, "Stormi, I love you, and wifey, I love you." It's known that "wifey" is the nickname that the rapper had for Jenner during the years they were a couple.
Not only does it look like they are totally back on, but it appears the duo might have another magical secret up their sleeves.
Kylie Jenner might be pregnant with baby number two
Now that Jenner and Scott have seemingly reunited publically, fans are convinced that the Kylie Cosmetics mogul is pregnant with baby number two, and they have a ton of clues to back them up. The rumor began when Jenner, who is known for her obsession with sushi, posted her lunch. Fans immediately noticed that it was a plain avocado roll with rice which set off alarm bells.
"Kylie eating sushi with no fish??? is she pregnant," one fan asked under one of Jenner's Instagram photos. Then, during the reunion special for Keeping Up with the Kardashians, the KarJenners and Andy Cohen, who hosted the special, took shots to close things out. However, Jenner was photographed taking the shot from behind. Afterward, fans noticed that her shot glass appeared to be still full.  "After Kylie not taking that shot… she's pregnant," a fan tweeted.
Finally, Jenner's very public reunion with Scott two years after their initial split appears to be the biggest clue of them all.
Kylie Jenner revealed why she kept her pregnancy with Stormi secret
When Jenner was first pregnant in 2017 with her and Scott's now 3-year-old daughter, the duo kept it secret until after Stormi's birth in Feb. 2018. In the reunion special for KUWTK, the 23-year-old opened up about her choice to keep her pregnancy a secret from the public.
"I shared so much of my life," she said. "I was also really young when I got pregnant, and it was just a lot for me personally. I didn't know how I would bring that to the public too and have everyone's opinion. I think it was just something that I needed to go through by myself."
If Jenner is, in fact, pregnant again, we might know until after the baby is born.