A Look Inside Kylie Jenner's Morning Routine: Here's How the Makeup Mogul Starts Her Day
Here's how Kylie Jenner starts her day.
Kylie Jenner is fascinating. At 21 years old, she's on her way to becoming America's youngest self-made billionaire. She may have been raised in the Kardashian household, but she has definitely branched out and found her own niche, away from the modeling her sisters have always done. But nothing in Jenner's life would get done if she didn't get up and out in the morning; here's how Jenner's morning goes, from start to finish.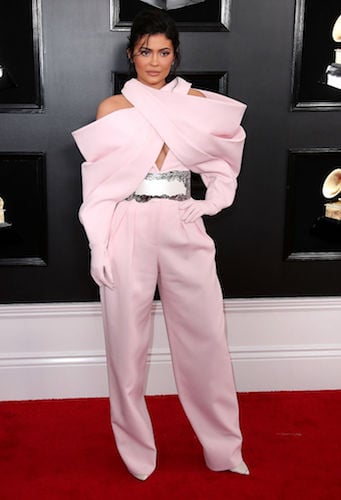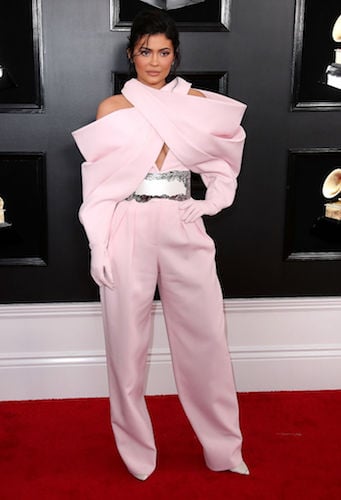 Jenner never sleeps past 8 a.m.
Jenner does try to sleep in when she has the chance, but she hardly ever wakes up past 8 a.m. She's been in the rise and grind routine for so long that her body just doesn't let her spend a lot of time lazing around in the morning. Plus, now that she has Stormi in her life, sleeping until 8 a.m. probably sounds like a blessing. Young kids usually wake up at the first sign of daylight, and Jenner seems like an incredibly hands-on mom. Granted, she has boyfriend Travis Scott to help with a lot of Stormi's needs, but she likely doesn't catch too many z's as a mother.
She puts makeup on before she even eats breakfast
The most complex part of Jenner's morning routine is probably her makeup regimen. It's the first thing she does in the morning — even before she eats breakfast. Jenner has about a dozen go-to products that she uses, some of which are her own products, but definitely not all of them. According to Elite Daily, Jenner applies setting powder, eyeshadow, two different mascaras (one for upper lashes and one for lower lashes) concealer, a brow pencil, a contour palette, four different blushes, lip color, and finally a Kylie Cosmetics lip kit. Phew! We can't even imagine what it's like to take all that makeup off during the day.
When Jenner was dating Tyga, she'd eat eggs, sausage, and rice in the morning; a combo she got from his mother. It's unclear if that's still what she eats, but she rounds out her meal with a double shot Americano with almond milk.
She spends a while checking her phone and social media
A major part of Jenner's life is her social media presence. She always checks Instagram in the morning to see what's new in her feed. She sometimes browses YouTube to check on what fans (and critics) are saying about her makeup line. Jenner is always looking for ways to improve the products, so feedback from YouTube influencers is extremely important to her. She also checks her text messages, because with such a massive family comes near-endless conversation. And the Kardashian convos are ones nobody wants to miss.
She tries to plan Kylie Cosmetics meetings for the morning
After Jenner goes through her morning routine, she starts her actual work day, which usually consists of business meetings for the cosmetics line. Kylie Cosmetics is Jenner's pride and joy, and it's what she's built an empire from. It's important for her to keep discussing new ideas and better ways to improve her own brand — especially if she truly wants to become a billionaire. But all of that success begins with a productive morning routine.
Check out The Cheat Sheet on Facebook!