Kylie Jenner's New Nails Are Reminding Some Fans of Travis Scott
With 217 million followers on Instagram alone, Kylie Jenner is one of the world's most-followed celebrities. Thanks to her famous family, the Kardashians, Jenner has always known a life in the spotlight. However, her fame has even eclipsed that of her siblings and her parents. Now, fans are obsessed with everything from her wealth, to her lifestyle, to her partnership with Travis Scott.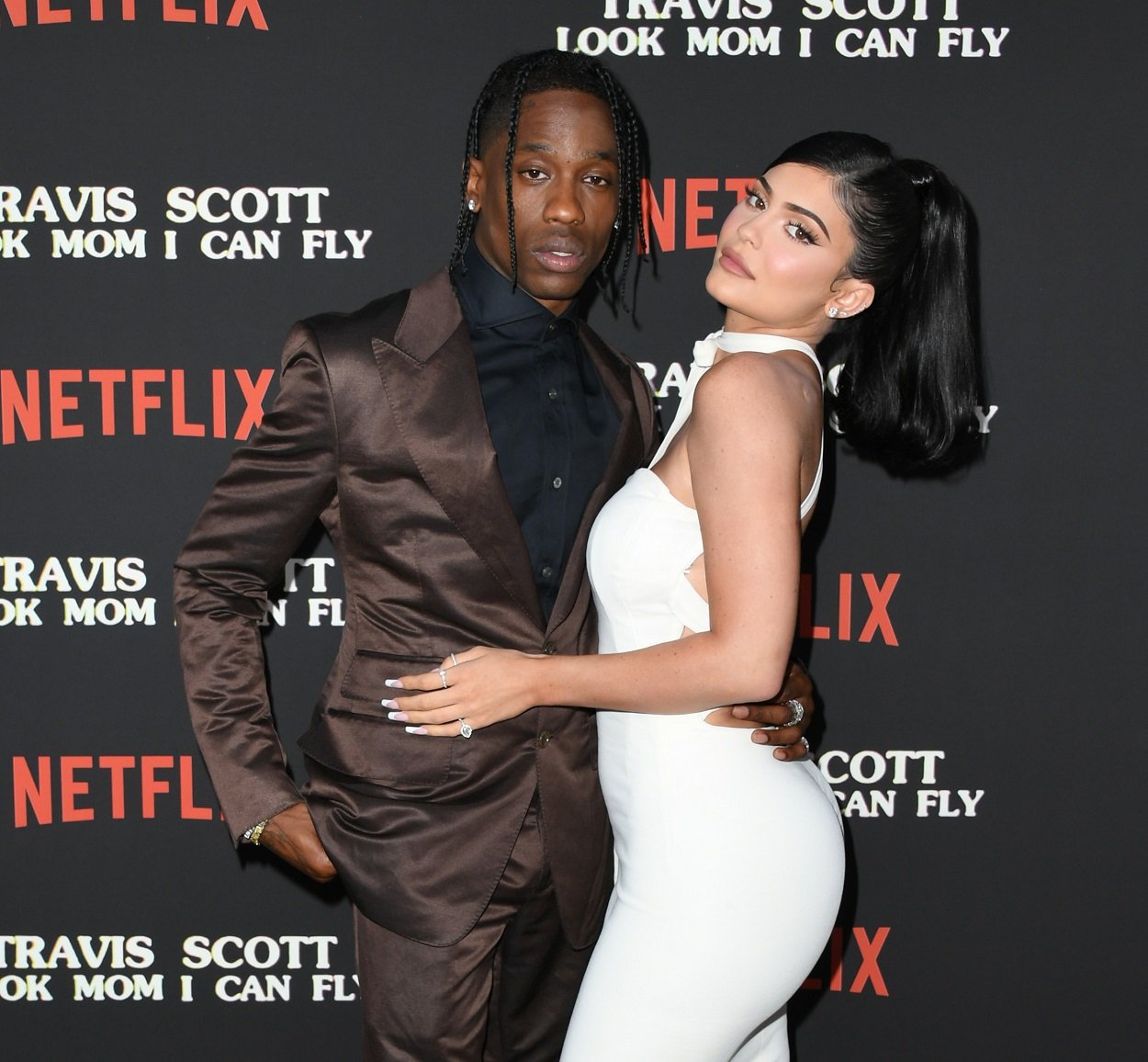 Jenner's staggering net worth certainly affords her a life of luxury. The 23-year-old has multiple homes and cars and is known for sharing glimpses of her lifestyle on social media. Designer clothing and accessories can be spotted all over Jenner's Instagram page. Furthermore, the Kylie Cosmetics founder also uses her wealth to constantly switch up her looks.
Kylie Jenner constantly switches up her nails and hair
Two things that Jenner switches up consistently are her hair and her nails. She is constantly changing the color and cut of both her fingernails and her hair. Her nails, in particular, serve as inspiration for fans and the Keeping Up with the Kardashians star frequently devotes entire Instagram posts to show off her nails.
Recently, Jenner debuted her new nails on Instagram. She shared two photos of her wet hand, adorned with jewelry. Her nails are various shades of brown and also feature intricate designs in black and white. The end result looks fairly similar to the style of a bandana. "There's nothing like a new set," Jenner captioned the photo.
The 'KUWTK' star debuts new nails on Instagram
Thanks to Jenner's influence, the photos quickly racked up over 3.8 million likes in under 14 hours. Many fans were inspired by the look and vowed that they would get something similar the next time they visited the salon. Others, however, shared that Jenner's nails managed to remind them of Travis Scott.
Scott is, of course, Jenner's ex-boyfriend. Though the pair are no longer together, they maintain a healthy friendship and partnership for their three-year-old daughter, Stormi Webster. Fans are constantly speculating about whether the pair have gotten back together and some fans seem to think that Jenner's new nails are actually inspired by the rapper.
Jenner's fans think her new nails were inspired by her ex-boyfriend, Travis Scott
"Sure, Travis Scott nails," one person on Instagram commented in the comment section of Jenner's post. "Why [does] this make me think of Travis?" another person questioned. "Kinda yah lol I thought of him too," another person wrote back in response.
But why would Jenner's nails automatically make some fans think of the "Pick Up the Phone" rapper? According to fans of the artist, Scott wears quite a bit of brown and his brand heavily features the color. Furthermore, one of Scott's beloved cars is a chocolate brown Mercedes truck. "He uses those colors a lot on his car, clothing, and brand so yeah," one fan wrote to another when asked if anyone else thought Jenner's nails were inspired by Scott.
Whether Jenner's nails were truly inspired by her ex remains to be seen. But fans will likely continue to speculate about their relationship for years to come.