Kylie Jenner Critics Question Why She Has a Makeup Line After Seeing This Video
Kylie Jenner has been making serious bank off of her makeup company, Kylie Cosmetics, for years. But, a new video has critics questioning her company.
Though Kylie Jenner isn't a billionaire anymore, she's not far off. Thanks to her makeup company, Kylie Cosmetics, the 23-year-old has more money than she'll ever know what to do with. The reality TV star began by selling lip kits, which were nothing more than a lipliner and a compatible lipstick, in her late teens. That initial idea eventually grew to become Kylie Cosmetics.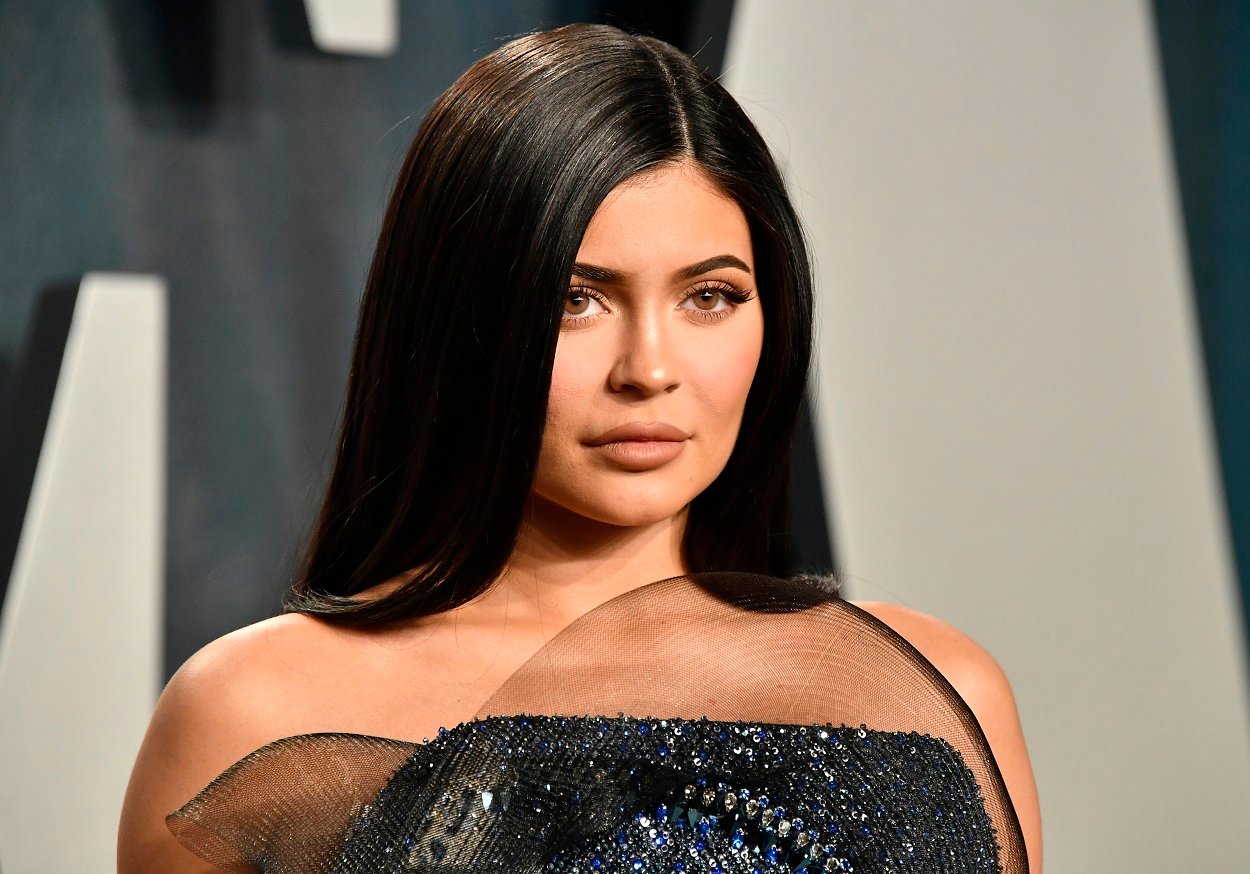 Jenner owned a controlling interest of her makeup company until December of 2019. It was then that the Keeping Up with the Kardashians star sold 51% of her cosmetics brand to Coty for an astronomical $600 million. This deal valued Jenner's company at $1.2 billion dollars and made Jenner even wealthier than she already was.
Kylie Jenner developed a passion for makeup at a young age
But just because Jenner isn't the sole owner of her makeup brand anymore, doesn't mean she's taken a step back. The multimillionaire still promotes her brand on her social media pages consistently via posts and videos. Jenner has said multiple times that makeup is her passion. Not only does she enjoy creating cosmetics, but she also loves doing makeup for herself and others.
Like most other celebrities, Jenner has a makeup artist of her own. But, she often does her own looks and plays cosmetologist for her friends and family. In fact, in quarantine, she did the makeup for her sister, Kim Kardashian West, for virtual talk show appearance. Jenner has shared that she'd love to be a makeup artist if she wasn't who she was.
The 'KUWTK' star celebrates her 23rd birthday
Typically fans are enamored with Jenner's makeup looks. But, a recent video that she posted on Instagram had fans and critics alike questioning her skills. The video showed Jenner celebrating her 23rd birthday a few days early. Donning a made-up face, the Kylie Skin owner makes a wish and blows out her candles.
A seemingly simple video quickly turned into a makeup faux pas. Fans and critics alike noted that Jenner's makeup under her eyes was producing major white cast and began calling Jenner out for it. "WELL DA*N DID SHE BAKE DA CAKE 🎂 HERSELF? DA FLOUR GOT ALL OVER HER FACE😩😅😂🤣," one person commented on Instagram.
Instagram users weigh in on Jenner's makeup
"Kylie clearly did her own makeup tonight with her own products, it's ash city honey," another person chimed in. "Umm is her powder supposed to look like that because in other pictures it normally look good???" a fan questioned on Instagram after seeing the video in question. "It's giving baby powder under the eyes," yet another person declared.
Other people wondered how Jenner could even own a successful cosmetics company when her makeup didn't even look good. "Kylie making all this money selling makeup and her setting powder ain't even set, 🤣🤣" one critic stated. "Looks like She forgot to dust that baking powder from under her eyes 😳looking like Casper…but yet we gotta makeup line,🙄" another person declared.
Critics question how Kylie Cosmetics is successful
"Sooo y'all don't see the flashback? We haven't progressed from this? She owns a makeup line? I'm crying," yet another person chimed in. Clearly, Jenner needed to be blended a bit more for this particular look. But, we hardly doubt that this makeup snafu will have any effect on the fans who buy her products.