Kylie Jenner Critics Think She Got New Fillers After Being Spotted With No Makeup
Kylie Jenner is constantly in the news, but when photos surfaced of her traipsing around the streets of Los Angeles with no makeup, the media had a field day. Jenner and her famous sisters are rarely seen without makeup on and when they are, it's typically very calculated. However, Jenner seemed to be caught off guard by the paparazzi when she was spotted visiting her best friend, Anastasia Karanikolaou.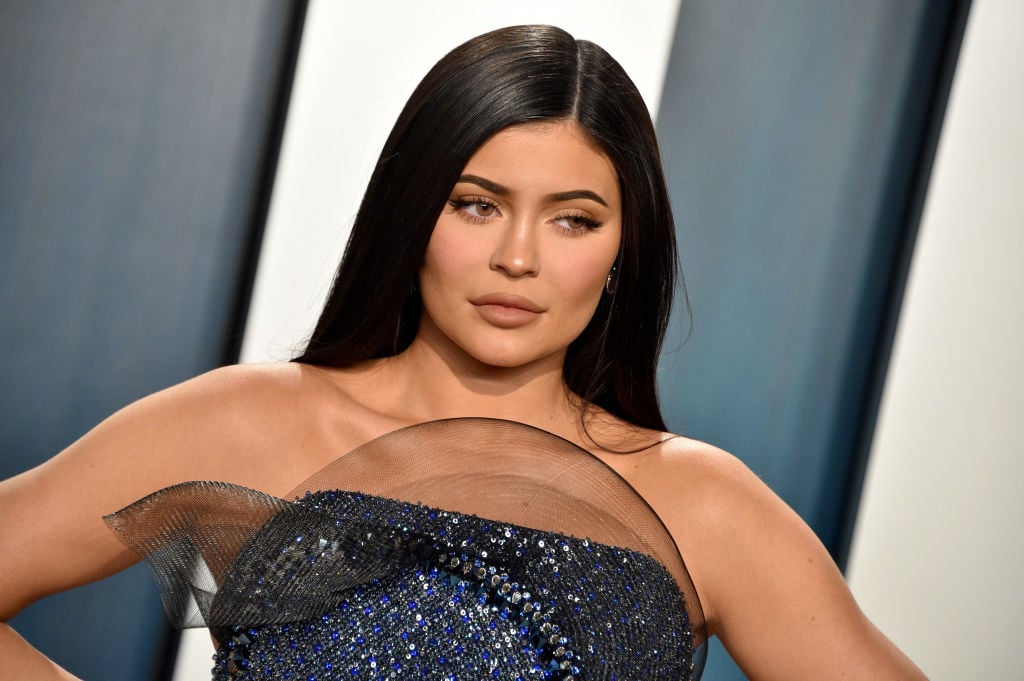 Despite California's stay-at-home mandate, Jenner was spotted visiting Karanikolaou. Seen with no makeup, expensive tie-dye sweats, and no shoes, Jenner looked drastically different to even her most loyal fans. The 22-year-old has built an empire for himself because of her makeup company Kylie Cosmetics, so fans were shocked to see her without makeup on her face.
Kylie Jenner was spotted wearing no makeup
Since the paparazzi photos blew up, Jenner has been spamming her Instagram account with other photos and videos of herself with little to no makeup. One Instagram story video, in particular, caught the attention of fans because Jenner appeared to be fresh-faced and was showing off all her freckles. "My skin these days," the 22-year-old billionaire captioned the video of her blinking in the camera and crediting her skincare line, Kylie Skin.
Many fans seemed all too eager to tell Jenner how great she looks rocking no makeup. Critics, on the other hand, seem to think that the differences between the photos the paparazzi took and the no-makeup photos that Jenner posted were far too drastic. They believed that she's gotten some work done in between the photos and refreshed her fillers after the paparazzi photos gained traction.
Critics think Jenner recently got new face fillers
"She didn't look like this couple days ago with NO makeup on of that pic taken by paparazzi, 🤣🤣🤣" one person wrote about Jenner on Instagram. "Must've got a whole new face cuz who dis," another person chimed in. "I see she got that upper lip done again," yet another critic added. "Ig filter face," someone else sounded off, referencing Jenner's penchant for using an Instagram filter in her stories.
"Sis needed a quick filling after those online pics of her outside made some noise, 😂" one person wrote, insinuating that Jenner had some work done. "And jaw contour lol and I feel like she has cheekbone filler too lol. She just got her fresh filler fix and the first video she is using it. A softened filter and then second one she is taking it with the angle downward which also helps a lot if you ask me lol," some else added in agreement.
Will the billionaire commit to staying inside her new house?
Others chimed in that Jenner had "put her lips back on." But, some people weren't worried about the differences between the no-makeup photos. Instead, they were concerned with all the non-essential errands and things Jenner has been doing amidst the coronavirus (COVID-19) crisis.
"Shout out to her 'non-essential' hairdresser going her color during quarantine," one person wrote sarcastically. "That's a wig install but same idea," another person clarified. Personally, we don't care much about Jenner's no makeup looks, but we do wish she'd practice what she preaches and stay home to save lives.