Kylie Jenner Fans Have the Perfect Name for Stormi Webster's Sibling
Keeping Up with the Kardashians may no longer bring the Kardashian-Jenner sisters into our homes on a regular basis, but they have still managed to keep a hold on their many fans. The family members have remained active on social media and definitely kept their names in the headlines.
For Kylie Jenner, fans have been delighted to find out that little Stormi Webster will soon be welcoming a new sibling — and they know just what the new bundle of joy should be named!
Kylie Jenner is expecting her second child
Perhaps because Jenner famously hid her first pregnancy, fans were on the lookout for clues leading up to this most recent announcement. Indeed, many fans rightly guessed the news before it was announced, and they pointed to a mismatch in Jenner's nail polish color as evidence that she was avoiding posting recent pictures to hide a growing baby bump.
That might sound like loony conspiracy theory territory, but when Jenner came forward and announced that she and Travis Scott were expecting baby number two, the sleuths were vindicated. Now fans are taking those same deductive reasoning skills and applying them to a racy tweet from Scott back in January. Assuming that his sexy tweet was about a romp with Jenner, some are now trying to calculate her as-yet-undisclosed due date based on the information.
Travis Scott and Kylie Jenner named their first child Stormi
Scott and Jenner have had a particularly tumultuous relationship — and that's saying something for a family known for big breakups. As Insider reports, neither Jenner nor Scott is certain when they first met, but they were around each other and mutual friends a lot before getting together. In 2017, they were spotted holding hands at Coachella. The casual hangout had brought up clear chemistry, and soon Jenner joined Scott on tour as the two became a PDA-heavy couple.
We now know that less than a month later, Jenner became pregnant with the couple's first child. At the time, though, this information was well-hidden from fans — something of a feat for such a high-profile person who built her life around public sharing. While rumors swirled about the pregnancy beginning in September, Jenner refused to confirm anything, and no one was certain until she gave birth on February 1, 2018.
The two differ on the story of how they arrived at the name Stormi. Scott insists he made it up. Jenner says, "I was looking [at] nature names, like weather, Earth-inspired." She found "Storm" and added an "-ie" to match her own name. Eventually, she dropped the "e."
Fans have an idea for Stormi's sibling's name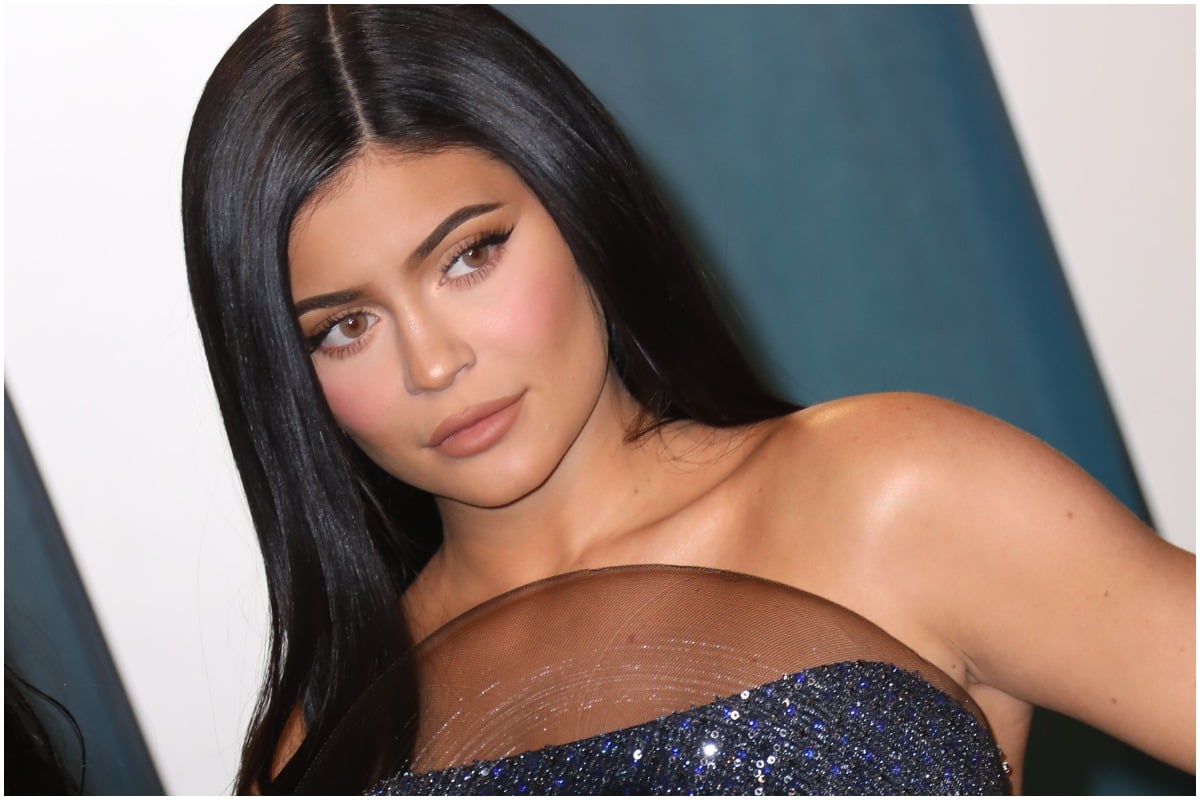 As Jenner and Scott remained hot and heavy — even posing for Playboy together — there was eventually trouble in paradise. The pair split in October 2019 and began co-parenting their daughter. Rumors swirled that the pair had reunited, but it wasn't until May 2021 that Jenner confirmed they were "exploring their relationship." By September, she announced her pregnancy, and the advanced belly bump suggests she's likely in her second trimester.
Fans have obviously had plenty of fun trying to scour the internet for clues about the relationship, Jenner's pregnancy, and the potential due date, but they've also taken some time to come up with name suggestions. Going off of Stormi's nature-inspired theme and poking a bit of fun at the state of the world, some fans are suggesting the new child should be named "Global Warmi."
The joke has taken on something of a life of its own over on Twitter. One fan writes: "STOP SOMEONE SAID KYLIES NEXT BABYS NAME SHOULD BE GLOBAL WARMI." Another fan tweets in support: "global warmi has a pretty darn catchy ring to it." One fan attempts to make a climate change-related joke: "So Stormi is gonna lose 50% of entire Kylie Jenner's inheritance after Global Warmi?"
RELATED: Kendall Jenner Said She 'Wasn't Really Shocked' by Kylie Jenner's Second Pregnancy Announcement — Here's Why