Kylie Jenner Posts Rare Photo Of the Moments After Stormi's Birth in the Hospital
Kylie Jenner posted a rare photo for Travis Scott's birthday.
Beauty mogul Kylie Jenner shares her daughter, Stormi, with Travis Scott. The toddler is the one thing that's kept the two together since their split back in October 2019. Despite breaking up, these two have managed to co-parent extremely well — and clearly have a lot of love for each other. And Jenner just released a rare photo of herself and Scott welcoming their little girl in the hospital more than two years ago.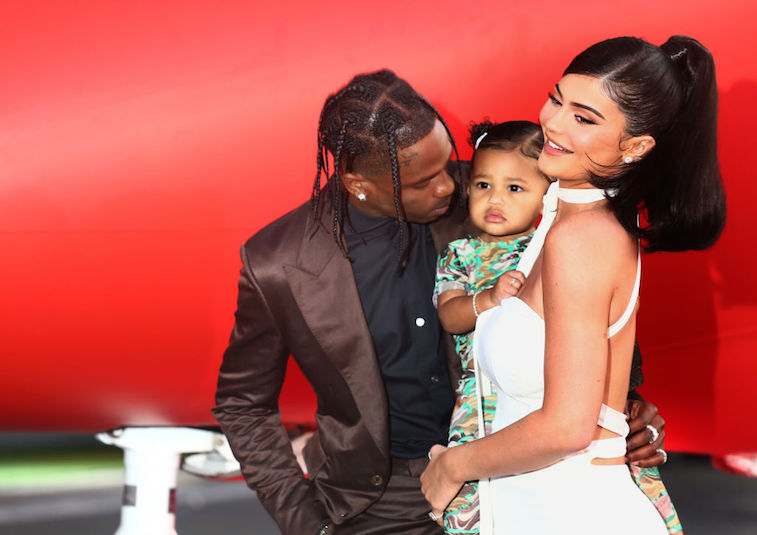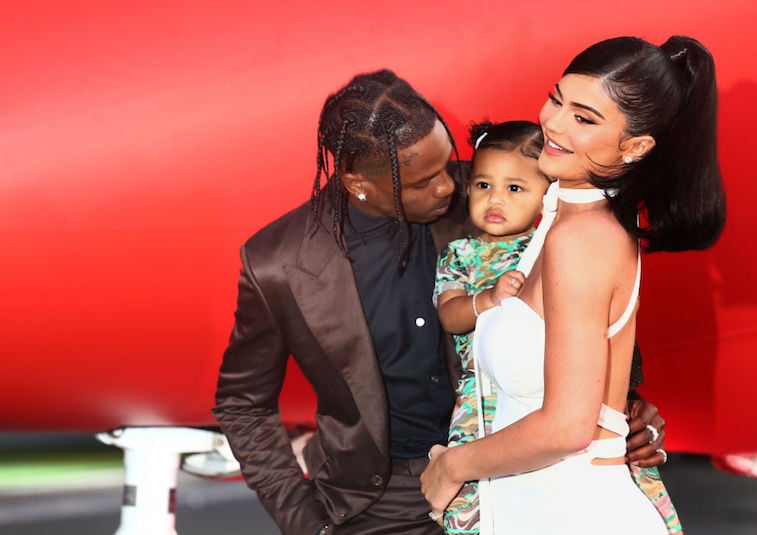 Kylie Jenner and Travis Scott broke up back in 2019
Jenner and Scott first started dating in April 2017 — shortly after her breakup with rapper Tyga. The two didn't seem to be serious at first, but within about two months of dating, Jenner learned that she was expecting the couple's first child. She and Scott welcomed Stormi in February 2018, and they remained together for about a year and a half after that.
Fans adored the two, and though everything seemed to be going well between them, Jenner and Scott abruptly ended their relationship in October 2019. It supposedly had to do with Scott's busy schedule, but the two have stayed on good terms since their split.
The couple's relationship status has raised eyebrows
Jenner and Scott have remained close since breaking up; they've spent holidays together and reunited for Stormi's birthday in February. Jenner even included Scott in some of her Instagram photos from Stormi's party, and those who attended said that the two were getting pretty close the whole time. At the end of February, Jenner posted photos of her and Scott to her Instagram story with the caption "it's a mood," sending fans into excitement that they were back together.
Despite the social media affection, though, it appears Jenner and Scott are not dating. Jenner posted an Instagram story for Scott's birthday on April 30, where she referred to Scott and herself as "Stormi's parents" — suggesting there wasn't anything romantic between them.
Jenner just released an unseen photo from Stormi's birth
In addition to the Instagram story, Jenner gave a heartfelt shoutout to Scott on Instagram through a series of photos. And one showed Scott looking down at Stormi as she was cradled next to her mama in the hospital.
Jenner kept her entire pregnancy a secret, so fans haven't seen much of the very beginning of Stormi's life. But the photo showed a peaceful yet exciting moment between two people who had just become parents. "Love you forever!" part of Jenner's caption read.
Fans admire how well the two can co-parent
Though Jenner and Scott don't appear to be dating, fans can still appreciate how much respect the two have for each other. "I love the way she speaks to him," one user commented under Jenner's birthday post for Scott. "I'm happy that u guys are friends so Stormi could see her dad too!" another person wrote. "I truly hope that you two can find your way back together you seem like such a great couple," someone else added.
Jenner and Scott have been through a lot together, and hopefully Stormi will always keep them close. But we totally wouldn't hate seeing these two get back together.