Kylie Jenner Pregnant: How She Could Earn $45 Million From Baby No. 2 With Travis Scott
Kylie Jenner is pregnant with baby no.2! After weeks of speculations, insiders have confirmed that the Keeping Up With the Kardashians star is expecting her second child with her on-again-off-again boyfriend, Travis Scott. Though Jenner will be a mother of two pretty soon, it seems that she will also be a few million dollars richer as she could potentially earn up to $45 million from this pregnancy. But how is that possible? Read on below to find out.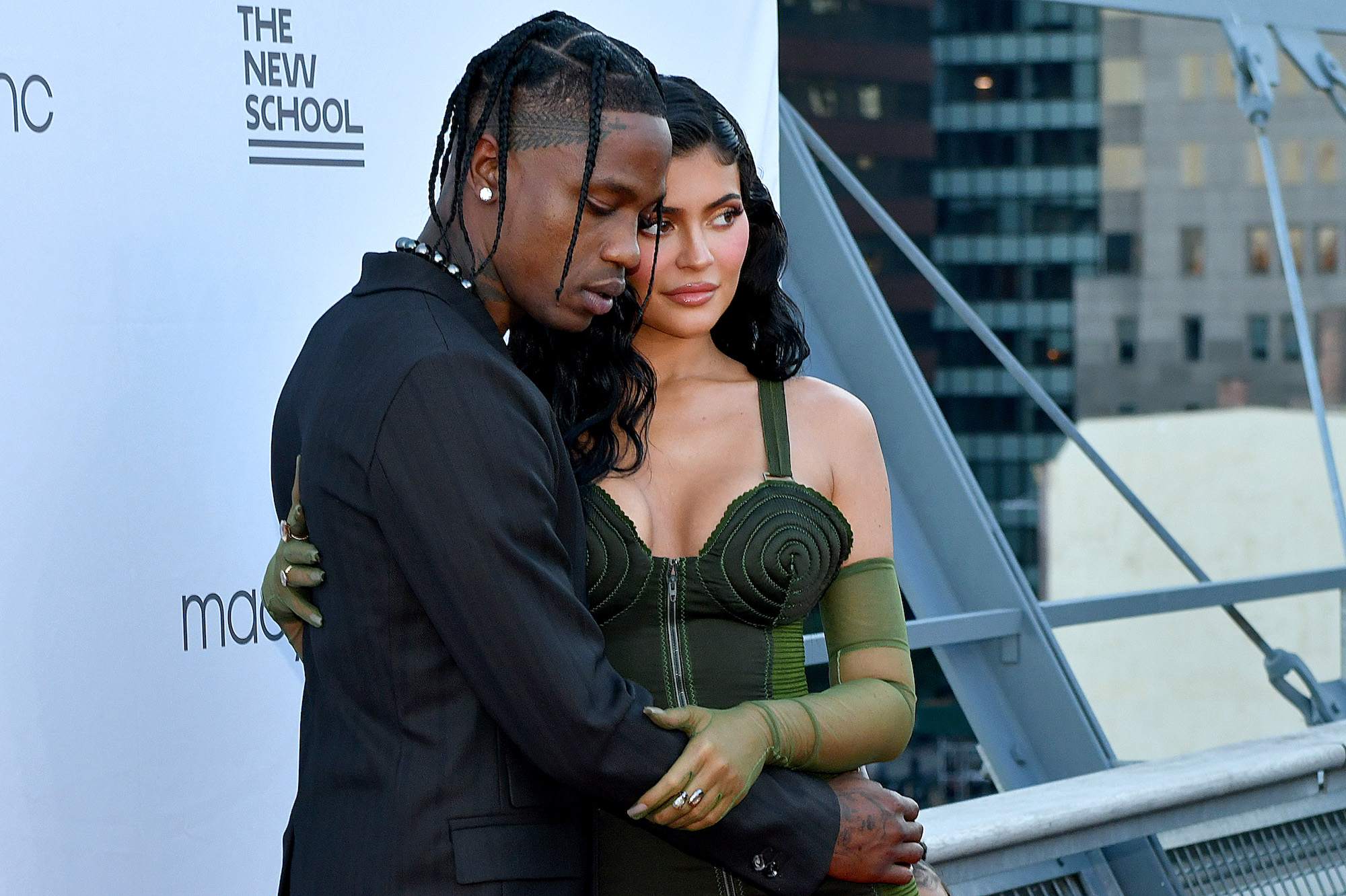 Kylie Jenner is reportedly a few months pregnant with Travis Scott's child
Just when we thought Kourtney Kardashian would be the next Kardashian-Jenner to welcome another baby, Kylie Jenner beat her to the punch.
On Aug. 20, multiple media outlets confirmed that the makeup mogul is expecting baby no. 2 with her boyfriend Travis Scott.
According to People, the reality star is "a few months along" and has been "enjoying her pregnancy in private."
"She has been wanting to give Stormi a sibling for a while. She loves being a mom. She is thrilled that she and Travis are pregnant again," the insider shared. "She has been enjoying her pregnancy in private. She has only spent time with close friends and family."
News of Jenner's second pregnancy comes three years after she and Scott welcomed their daughter, Stormi Webster, in February 2018.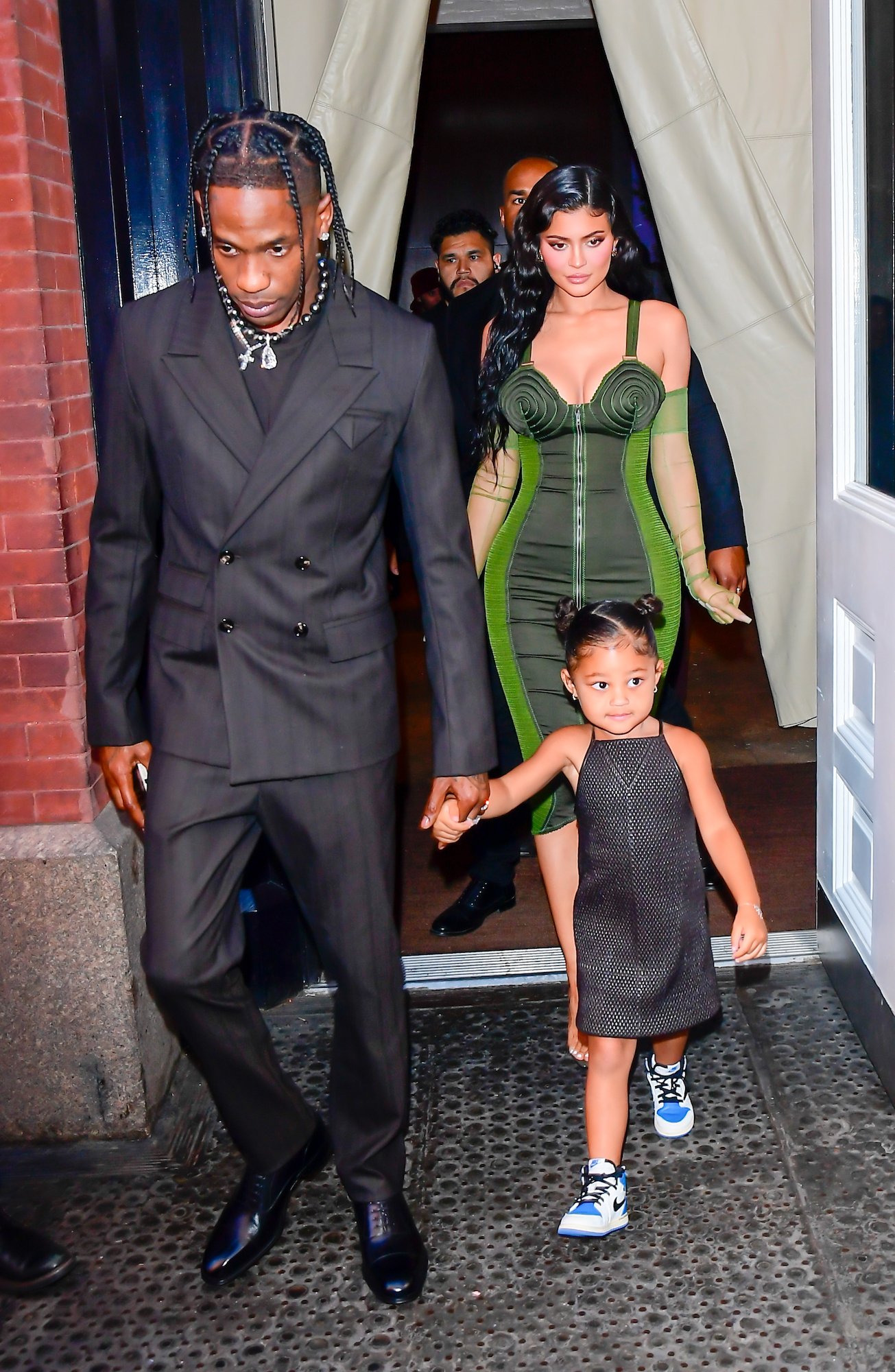 RELATED: Kylie Jenner May Be Pregnant With Baby Number 2 and Fans Have All the Clues to Prove It
Unlike her famous sisters who went through their pregnancies in the public eye, Jenner stayed out of the spotlight the entire time she was with child. It wasn't until she gave birth to Stormi that the world not only found Jenner had welcomed a little bundle of joy but had kept her entire nine-month pregnancy under wraps.
To this day, Jenner's first pregnancy holds the title for the best-kept secret in Hollywood.
Kylie Jenner could earn $45 million from maternity collaborations alone
These days, Kylie Jenner is one of the wealthiest young women of her generation. Thanks to the success of KUWTK, her makeup line Kylie Cosmetics, and the wild success she's achieved as a social media influencer, Jenner has grown her net worth substantially over the last few years.
Today, she's worth a whopping $700 million, according to Celebrity Net Worth.
Though she is very well off financially, the makeup mogul could be a few million dollars richer in the next few months — that is, if she collaborates with designer maternity brands.
According to fashion retailer Nasty Gal, the reality star could earn nearly $50 million from maternity collabs alone following her second pregnancy announcement.
With over 260 million Instagram followers, Kylie can charge up to $1.5 million for each sponsored maternity post. Using Inkifi, the retailer found that if Jenner were to post sponsored content for some of the world's most famous maternity brands once a week, she could earn up to $45 million!
Kylie Jenner has yet to say anything about her second pregnancy
So far, neither Kylie Jenner nor Travis Scott has commented publicly on the pregnancy.
Though he was recently spotted out in New York City, the rapper kept a tight lip about this exciting news. Meanwhile, the reality star has remained out of the public eye for the past two months and will likely continue to avoid the spotlight until she gives birth.
While there's a good chance we won't hear anything from Jenner and Scott anytime soon, insiders recently shared how Kylie feels about welcoming another child.
RELATED: 'KUWTK': Kylie Jenner Reveals Whether Marriage Is in Her Future
According to E! News, Jenner is looking forward to baby No.2 as she's wanted to give Stormi a sibling for some time now.
"Kylie always wanted to give Stormi a sibling," the insider shared.
Even those in the makeup mogul's inner circle are over the moon that she's having another baby and are giving her plenty of support as she moves forward in her pregnancy.
"Everyone in the family is so excited," the source said. "They all are helping Kylie prep. She basically is already set and is using a lot of what she has."
It's only a matter of time before this little bundle of joy makes its grand debut, and we have a feeling they will steal everyone's hearts just like Stormi did.