How Kylie Jenner Really Feels About Being Pregnant by Travis Scott Again
Kylie Jenner and Travis Scott are having a second baby. Rumors have been circulating that Jenner was pregnant for months. Now that official reports are coming out, fans are wondering whether Jenner is actually happy to be pregnant by her on-and-off flame.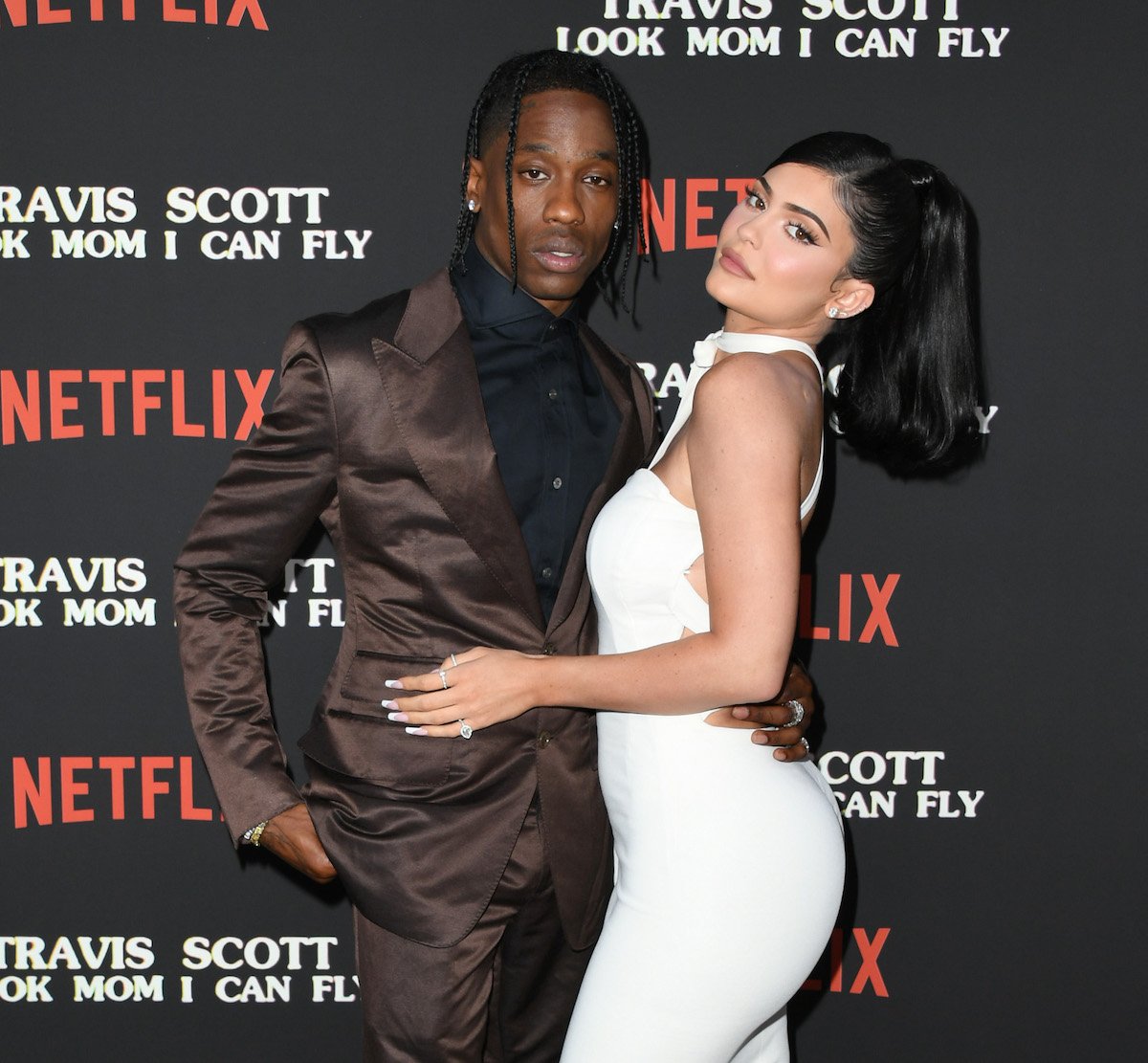 Is Kylie Jenner happy to be pregnant with Travis Scott's baby?
Getting pregnant by someone who you have broken up with is not always an ideal situation but Jenner is actually "excited" about this pregnancy.
According to People, Jenner is "enjoying her pregnancy in private."
"Kylie is a few months along," the source said. "She has a cute bump. She is beyond excited. She has been wanting to give Stormi a sibling for a while. She loves being a mom. She is thrilled that she and Travis are pregnant again. She has been enjoying her pregnancy in private. She has only spent time with close friends and family."
Friends and family saw this coming
Rumors had been circulating about the pregnancy for a while and those close to Jenner could reportedly see the news coming.
"Kylie has always been vocal to those around her that she wants another child close in Stormi's age," a source previously told HollywoodLife. "She and Travis love each other and co-parent well so it's not a surprise she'd want another baby with him. She does keep those things private so nobody knows her timeline."
"They have a lot of chemistry and a special bond and spend more time together than most people know," the source continued. "They are intimate and have a connection. Nobody would be surprised to see them pregnant within the next year."
Why did Kylie Jenner and Travis Scott break up?
Jenner and Scott originally broke up in 2019 after rumors of infidelity began circulating.
"Kylie is young, but she really wants the traditional family life," a source told Entertainment Tonight at the time. "She has seen her older sisters with big families and multiple kids and she wants the same. She loved being at home with Travis and their daughter, Stormi Webster, more than anything. But right now, their priorities are different."
"It was hard for him to be coming home every night to be with the family and putting Stormi to bed," the source continued. "That's not where he is in his life. It made Kylie insecure and anxious. The last few months, Kylie felt they were drifting and she was never really sure what was going on."
Since then, the two have been sparking rumors about reconciliation. In May, Jenner flew to Miami to spend Scott's birthday with him. Then, the next month they attended the Parsons Benefit in NYC together and posted each other on social media. At the time, sources continued to say that the two were not together.
"Kylie will always hold a special place for Travis as the father of her daughter, but they're not officially back together despite what some may think," a source told HollywoodLife at the time. "They have this great chemistry and a great connection, but they were partying, having fun, and being playful. There's really nothing more to it at this point."
Something must have clearly changed since then.