Kylie Jenner Revealed What Stormi Dreams About, and It's So Relatable
While it's true that Kylie Jenner's millions of fans are completely obsessed with her, they are even more enamored with her daughter. Two-year-old Stormi Webster, who Jenner shares with her ex-boyfriend, Travis Scott, is one of the most famous toddlers on the globe. Jenner's fans are constantly on social media gushing over just how smart, kind, and cute they find Stormi to be.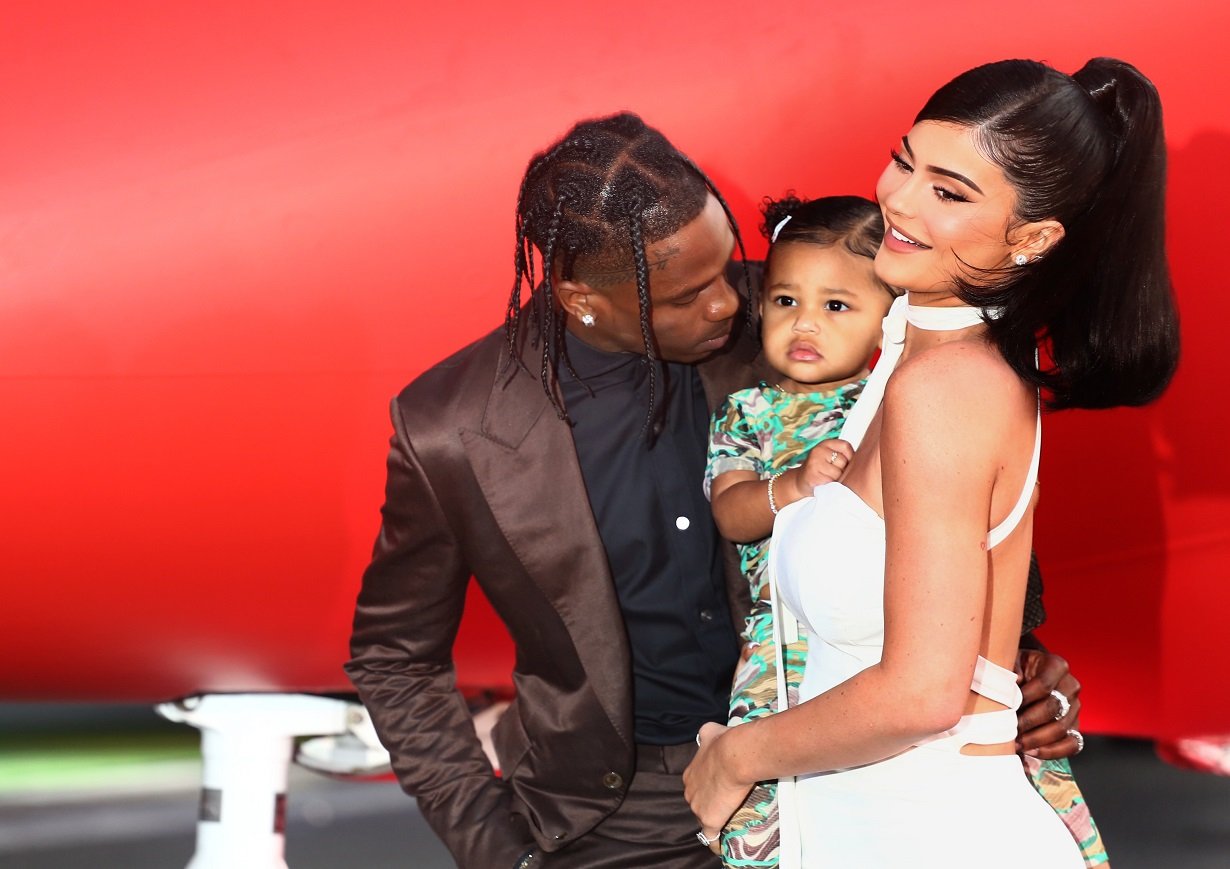 Though Stormi is only two, she still has a life that would make most adults envious. As the daughter of two multi-millionaires, Stormi will never want for anything. Before her second birthday, Stormi had traveled to more countries than many adults. Furthermore, Jenner makes sure to spoil Stormi with luxury clothes and accessories.
Kylie Jenner spares no expense for her daughter, Stormi Webster
But, there's plenty more where that came from. Jenner also spends hundreds of thousands of dollars on parties for her daughter. Stormi also receives lavish presents from her family members. Her maternal grandmother, Kris Jenner, got her a life-size dollhouse to play in for Christmas, while one of her aunts gifted her with a designer handbag. Meanwhile, Jenner even gifted her daughter with a diamond ring before she even turned two.
Since Stormi leads a very privileged life, it's hard to imagine her wanting for anything. And while she's too young to verbalize her hopes and dreams, Jenner did give fans a glimpse into what her daughter thinks about while she's sleeping. In an interview with Harper's BAZAAR, the Kylie Skin owner shared that her daughter still has food on the brain when she hits the hay, bagels in particular.
Stormi has a deep love for bagels and other foods
"Oh, she loves bagels," Jenner revealed about Stormi. "Actually, the other night, I always wonder, 'What does this little girl dream about?' And we were sleeping, she woke up out of her sleep and said, 'bagel'. And I was like, 'Is she awake right now?' And I looked over, and she was dead asleep, dreaming about bagels," the Keeping Up with the Kardashians star shared about her daughter.
We can definitely relate to Stormi dreaming about food, especially since bagels are so delicious. But, the two-year-old doesn't just have food on the brain at night. Jenner has shared that Stormi is quite the little foodie for someone so young. Unlike other kids of her age, she doesn't seem to be that picky and enjoys eating everything from bagels, to sushi, to edamame. Jenner claims that Stormi gets her healthy appetite from her and they both have the capacity to get pretty angry when they're hungry, aka hangry.
Jenner reveals that she and her daughter both get hangry
"If there was a face of hangry, it would be me," Jenner began explaining. "And, Stormi has it, too. Because when that little girl's a little hungry, she turns into a different baby. So, if you wonder where she gets it from, it's me for sure," the Keeping Up with the Kardashians star revealed. Clearly, Stormi isn't shy about expressing herself when she's hungry. She truly is a toddler after our own heart.