Kylie Jenner Reveals the Best Advice Kim Kardashian West Has Ever Given Her
Little sisters almost always tend to look up to their big sisters. And when your older sister is Kim Kardashian West, it makes sense that you'd want to emulate her. Kardashian West and little sis Kylie Jenner posted a YouTube video together where they answered fans' burning questions. And Jenner revealed the kind of advice Kardashian West always gives.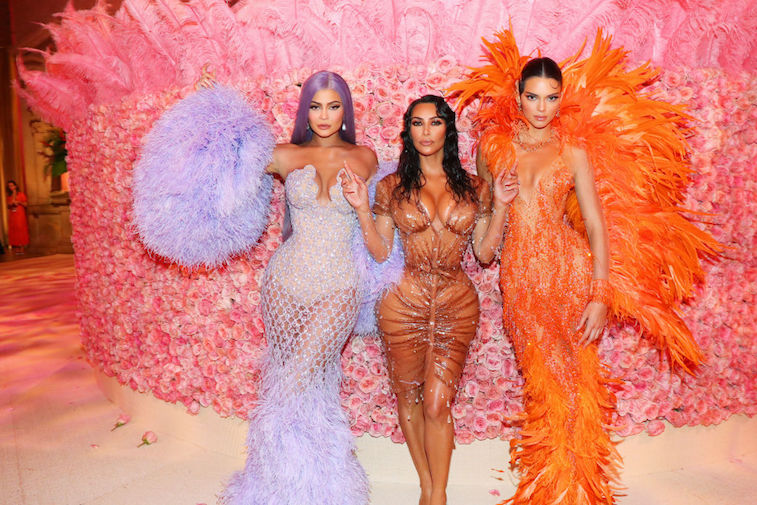 Kim Kardashian West and Kylie Jenner weren't as close growing up
The Kardashian-Jenner siblings have always had very strong relationships with each other. And while Kardashian West and Jenner always got along, they didn't have as strong of a bond with each other as they did with other siblings. Jenner was always very close to Khloé Kardashian, and Kardashian West took her other younger sister, Kendall Jenner, under her wing when Kendall broke into modeling. Kardashian West was also extremely close with Kourtney Kardashian growing up, since the two women were just over a year apart in age.
Kardashian West and Jenner have similar interests
Though Kardashian West started out as a model, she now runs KKW Beauty, which is one of her largest business endeavors. (She also owns KKW Fragrance and a shapewear line, Skims.) Jenner is the founder of Kylie Cosmetics, a billion-dollar cosmetics company, and the two bond over their love for makeup.
The premise of the sisters' YouTube video was to have Jenner do Kardashian West's makeup. Kardashian West admitted that she loves having her makeup done but can't do it well herself, while Jenner said that if she wasn't famous, she'd want to be a makeup artist. The two sisters have clearly bonded over their obsession with cosmetics.
Jenner said that Kardashian West always provides the calm and logic when she needs advice
Though Jenner and Kardashian West arguably have the same level of fame, Jenner is only 22 — and has a lot to learn about the world. But Kardashian West is 38 and likely a bit wiser than her sister because of experience. When a fan asked for the best advice Kardashian West has ever given her youngest sister, Jenner seemed to suggest there's been a lot of advice given through the years.
"Kim is the one you call when something is going down, and you need to think logically," Jenner said. Kardashian West added, "[When you need to] figure out how to handle it." Jenner then said she had "great advice" and helps her deal with problems in a "calm manner." Kardashian West seems to remind Jenner to always handle herself well, despite what a situation might bring.
The two women joked about who Kris Jenner loves more
While Jenner did Kardashian West's makeup, the two joked about which daughter their mom, Kris Jenner, loves more. Jenner said that their mom likes Kardashian West more because she's the "OG" successful daughter. But Kardashian West thinks her mother loves Jenner the most because of how well Jenner treats her. The two sisters had a lot of laughs during the video and clearly enjoy spending time together. Their massive success seems to have only brought them closer.