Kylie Jenner Finally Reveals Her Favorite Cheat-Day Snack
Kylie Jenner sticks to a healthy diet, but even she likes to indulge in junk food now and then.
Kylie Jenner is one of the most famous women in the world. She first got her start on her family's reality show, Keeping Up With the Kardashians, but she's made a name for herself far beyond reality TV. Jenner is a beauty mogul and happens to be the world's youngest self-made billionaire. But with so many responsibilities, she still somehow manages to have the body we all dream of having. Despite her healthy diet and workout, Jenner loves this one type of junk food every once in a while.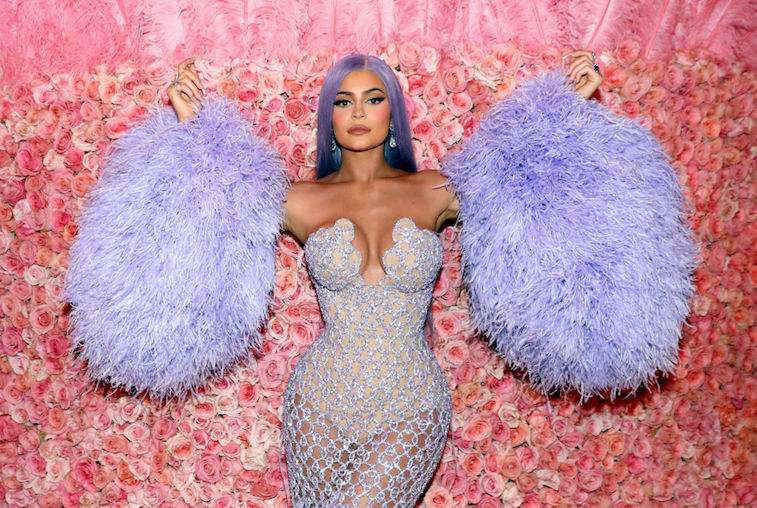 Jenner's appearance has changed drastically through the years
When KUWTK first premiered, Jenner was only nine years old. Kardashian-Jenner fans watched her grow into the woman she is today, but Jenner started to change her appearance quite a bit once she reached the later teenage years. She started receiving lip filler and claimed that she did so because she was always self-conscious of her small lips. From there, though, she began receiving filler in her face. Since then, she has become almost unrecognizable in comparison to how she used to look. And while her fans have been here for the change, some have poked fun at Jenner and suggested she's becoming too plastic. 
She tends to stick to a healthy diet
Jenner cares a lot about what she eats. The 22-year-old drinks a full 16 ounces of celery juice every morning to start her day — that's dedication. While the effects of celery juice remain controversial, there's no real harm in it, and it definitely does provide some nutrients. She enjoys coffee but uses collagen creamer as opposed to something less healthy, such as whole milk or cream. She makes sure to eat a healthy breakfast but also doesn't mind spoiling herself a bit — eggs, avocado, and bacon (we don't blame her for throwing that bacon in there).
Jenner admitted she loves 'Honey BBQ' Fritos twists
Though Jenner eats healthy for the most part, she definitely still enjoys her share of junk food — as she should. We already know she likes bacon, but when it comes to snack foods, Jenner revealed the one thing she thinks is "the best" — Honey BBQ Fritos Flavor Twists. Jenner posted a photo of the snack-sized bag to her Instagram story on December 4, and we'll admit it's a very particular snack to love. These aren't regular Fritos, they're "Flavor Twist" Fritos. It's unclear if Jenner prefers other flavors, too, but she's clearly pretty crazy about the "Honey BBQ" kind.
Jenner isn't as fitness-obsessed as her sisters
Though Jenner keeps up a healthy lifestyle, she isn't as into fitness as her sisters. Khloé Kardashian has made a lifestyle out of fitness, while Kim, Kourtney, and Kendall spend their share of time in the gym. But Jenner eased back into her workouts after the birth of her daughter, and though she takes them seriously, she hasn't made it as much of a lifestyle as her sisters. Regardless, it's nice to know that Jenner still enjoys her fair share of junk food like the rest of us.