Kylie Jenner Reveals Her Secrets to Raising Stormi and Running an Empire
Kylie Jenner is one of the youngest self-made billionaires in the world. Her cosmetic line, Kylie Cosmetics, has grown in popularity since it first hit the shelves in 2015 (known as Kylie Lip Kits back then).
Not only is Kylie Jenner a busy entrepreneur, but she is also a mother. She welcomed her daughter, Stormie, into the world on February 1, 2018. The 21-year-old mother definitely has her hands full while trying to balance motherhood and a multi-million dollar corporation at the same time.
So, how does Kylie Jenner balance work and motherhood? She recently revealed some of the secrets of raising her one-year-old daughter while also managing a successful business empire.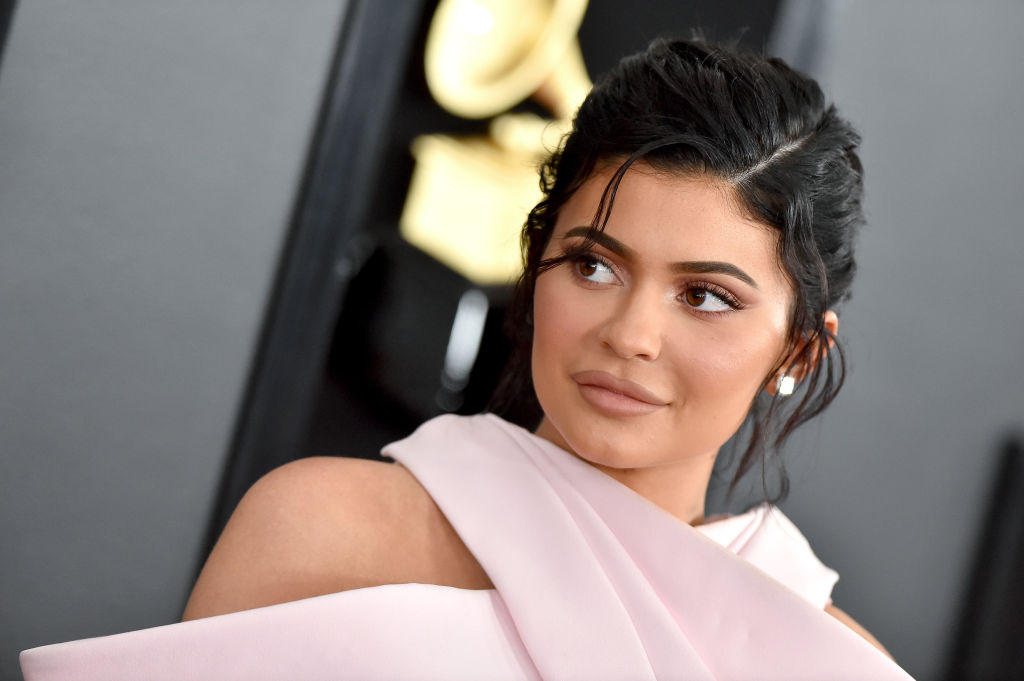 Who is the father of Kylie's baby?
Kylie and Grammy-nominated rapper, Travis Scott, started dating back in 2017. The young couple had tried to keep their relationship a secret. But, after many people continued to speculate about their relationship status, Kylie decided to confirm the speculations by posting a picture on Instagram of her and Travis' matching tattoos. And as we all know, a relationship isn't considered serious until you make it Instagram official.
For the next year, there were many rumors going around that stated that the two had broken up. However, when they welcomed a daughter in early 2018, people quickly realized that there was no truth to that rumor.
The newest rumor that is going around is that the two had just gotten married. This rumor got started after Kylie posted a picture of Travis' birthday cake that she got for him. On the cake, the words, "Happy Birthday Husband" were sprawled across the top. Kylie's family members have come out and (sort of) said that Kylie and Travis had not gotten married. Both Kris Jenner and Kendall Jenner had said that they were not aware of Kylie having a wedding.
Whether the two young lovebirds have tied the knot or not, a quick look at both of their social media pages reveals that no matter what their relationship status is, they will always have one thing in common: Their love for their daughter, Stormi.
How does Kylie handle raising Stormi and an empire at the same time?
Last year, Kylie's cosmetic company was estimated to be worth over $800 million. You don't make that kind of money in just three years time by slacking off all of the time. Kylie had obviously put in a lot of hard work to get her cosmetic line to the level of popularity that it is at today. When she announced the birth of Stormi, many people thought that her workload was going to have to get cut in half in order to take care of her daughter.
However, Kylie has figured out a way to adequately divide her time up in order to ensure that her company and her daughter get the amount of attention that they require. In a recent vlog that Kylie had posted to YouTube, she gave her fans a behind the scenes look at just how she manages to take care of her daughter and her career.
In the video, little Stormi is seen visiting Kylie at work. When Stormi first got there, Kylie was in the middle of a meeting. As soon as she heard her daughter's adorable squeal, she cut her meeting short to go and greet her baby.
Let's give Kylie some credit
She took some time out of her day to play with Stormi and the tiny tot even got to drive a child-sized car around Kylie's giant office. Kylie explained that it is hard to raise a daughter and run a business. To ensure she is able to spend time on both her daughter and her cosmetic line, she has created a lavish room for Stormi. The room features comfortable furniture, several toys, and even her own personal ball pit. This way, she is able to have her daughter with her throughout the day. She even had Stormi sitting in her lap during one of her meetings.
As every parent knows, it can be very stressful to try and juggle a job and a family at the same time. However, Kylie has found a way to raise her child while also running a successful company. And not only has she found a way to do both, but she also makes it look easy. No matter what your opinion is of Kylie Jenner, there is no denying the fact that she is able to accomplish things that very few people her age are able to accomplish.