Kylie Jenner Reveals the Most Important Item She Always Carries in Her Purse
Kylie Jenner is letting us inside her closet once again.
The youngest of the KarJenner siblings taking fans inside her closets is not new. That's right "closets." Jenner has one for her everyday clothes, one for her workout clothes, one for VIP storage, and of course a purse closet for her massive handbag collection. Now, Jenner is revealing several items she keeps inside her handbags including what she considers the most essential thing to have with her at all times.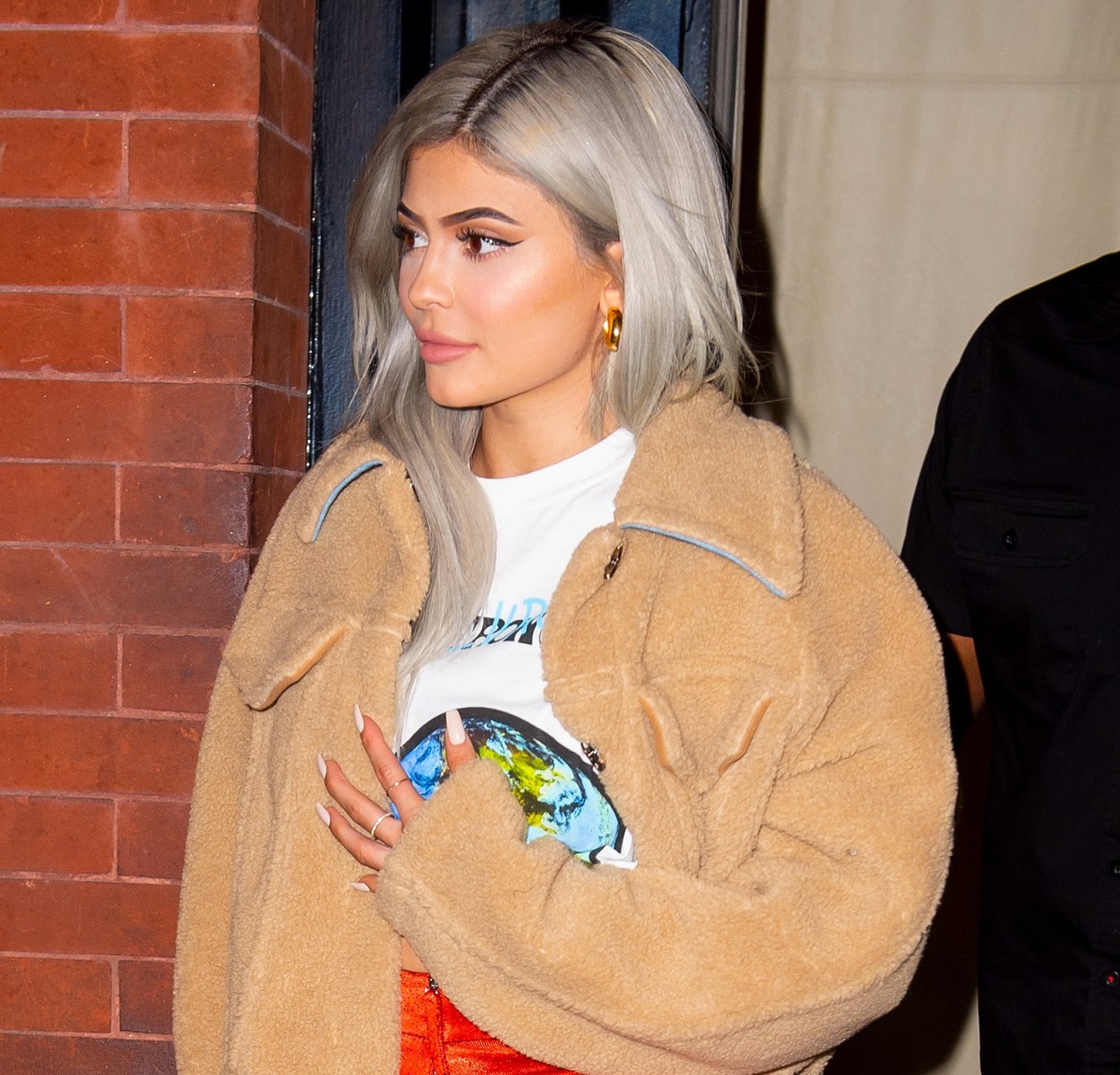 RELATED: Kylie Jenner Has an Unusual Ramen Recipe You Can Try at Home
Kylie Jenner's handbag collection is worth more than $1 million
Fans have stepped into Jenner's closets a number of her times via her Snapchat and Instagram Stories.
In 2018, the Keeping Up With the Kardashians star showed off her purse closet and talked about where she got some of her handbags and what her favorites are.
Jenner's collection featured more than 400 purses with a lot of very unique pieces from some of the most iconic designers. She has over 60 rare Chanel, Fendi, and Hermès bags.
In 2019, the makeup mogul's interior designer Martyn Lawrence-Bullard said that Jenner's collection of bags is worth more than $1 million.
"Lots of them are collector's items," Bullard told Harper's Bazaar. "She's bought some as investments and they're treated like works of art."
A notable piece Jenner pointed out was one of the very first Birkin bags she ever purchased. It's the So Black edition and now the Kylie Cosmetics founder is revealing what she carries in that bag.
The 'most important' item she keeps in her purse these days
In a YouTube video posted on Sept. 15, Jenner gave fans an up-close look at her limited edition Birkin and showcased what's in the bag.
She said that her momager, Kris Jenner, talked her into buying it.
"She was like 'there's this bag available. You need it. These bags are great investments,'" the Life of Kylie star recalled. "So Kris Jenner told me to buy this bag. And when Kris Jenner tells you to do something, you do it."
She then went into the Birkin and grabbed the "most important thing in her bag right now with everything going on" which is her Kylie Skin spray-on hand sanitizer.
Given the COVID-19 pandemic, most people are carrying sanitizers with them all the times so this was Jenner's perfect opportunity to promote her own brand.
What else Jenner carries in her bag
Jenner, who donned a black skintight turtleneck with fitted leather pants during the video, also pulled some other pandemic-related items from her purse. They were two face masks. She put one that read "KYLIE" in pink letters before retrieving another that is from big sister Kim Kardashian West's SKIMS brand.
As for the other items in her bag, they include apple sauce for daughter because "You never know if your baby is going to get hungry."
Stormi's mom also carries gum, a Hermès wallet, her Kylie Jenner X KKW Fragrance Nude Lips perfume, a PR card for her Kylie Skin Hyaluronic Acid Serum, Kylie Skin silk scrunchies, and a pink-and-black camera she got from sibling Kendall Jenner for her 23rd birthday.