Kylie Jenner Reveals What Her and Daughter Stormi's 2020 Halloween Costumes Are in New Cooking Video
Jenner and Stormi just spilled the beans on what they plan to dress up as for Halloween this year — and it might be their cutest matching costume idea yet.
We have a feeling Kylie Jenner and her daughter Stormi Webster could win Halloween this year. While filming their new cookie baking video for the makeup mogul's YouTube channel, the mother-daughter duo spilled the beans on what they plan to dress up as for Halloween this year — and it might be their cutest matching costume idea yet.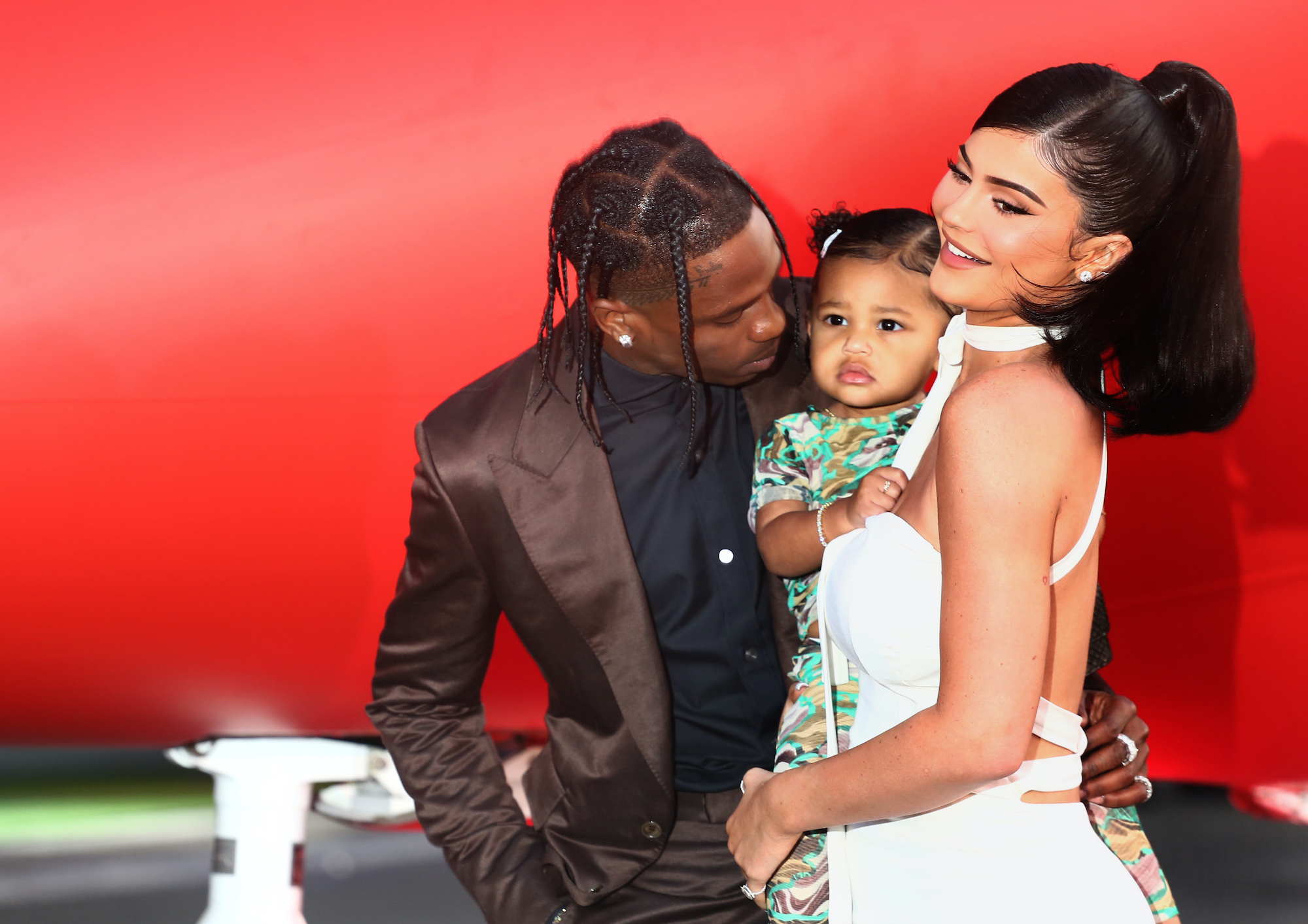 Kylie Jenner and Stormi's new cooking video is super adorable
Jenner and her daughter Stormi continue to show the world that they have an adorable mother-daughter relationship.
A few days after the internet fell in love with their heartwarming cuddle challenge video, the makeup mogul and her 2-year-old toddler proved that they're the ultimate besties in a new cooking video posted to Jenner's YouTube channel.
Dressed in matching Charlie Brown fall-themed pajamas, Kylie and Stormi baked cookies together in an 8-minute video that Jenner explained was a follow up to their Christmas cookies video from 2019.
"Do you remember last year we decorated Christmas cookies? You do? We decorated all those Christmas cookies and it was so much fun," the Kylie Cosmetics mogul explained to her daughter. "We're gonna do it again but Halloween edition."
Clearly a natural in front of the camera, Stormi directed mom Kylie to "look at the camera" before the duo got to work whipping up some classic sugar cookies.
Like their Christmas cookie video, Stormi was the most enthusiastic little helper as she lent a hand in adding ingredients to the mixing bowl and assisted Jenner in whisking everything together.
"Wow, you are such a good helper, Storm," Jenner told her daughter. And if that wasn't sweet enough, Stormi replied, "Thanks, mom."
After mixing the dough and using cookie cutters to make fun shapes, Kylie and Stormi baked their seasonal treats. And much like every other toddler out there, Stormi got really excited when it came time to decorate the cookies with icing and sprinkles.
Kylie Jenner shared what she, Stormi, and Travis Scott are being for Halloween
During the decoration portion of the video, Jenner and Stormi revealed some information about their 2020 Halloween costumes.
At first, Stormi claimed she was dressing up as a pumpkin for the spooky holiday while decorating a cookie in the shape of the orange fruit.
"You're gonna be a pumpkin for Halloween? What?" Jenner said after hearing this new information. "It changes every day. What are you really going to be?"
But after stating that she's going to be "a pumpkin" a second time, Stormi revealed that she's dressing as "a Minion" for Halloween.
The makeup mogul further elaborated on Stormi's costume, stating that the toddler will be dressing up as a purple Minion. At the same time, she and ex-boyfriend Travis Scott will be yellow Minions.
Kylie Jenner and Travis Scott often "come together" for their daughter
Seeing as how Jenner and Scott have been winning the co-parenting game this past year, it doesn't come as a surprise that they are celebrating Halloween together as a family.
Since calling it quits in October 2019, the pair have remained great friends and continue to work together to raise their little girl."They are always in touch and spend time together with Stormi," an insider recently explained to E! News.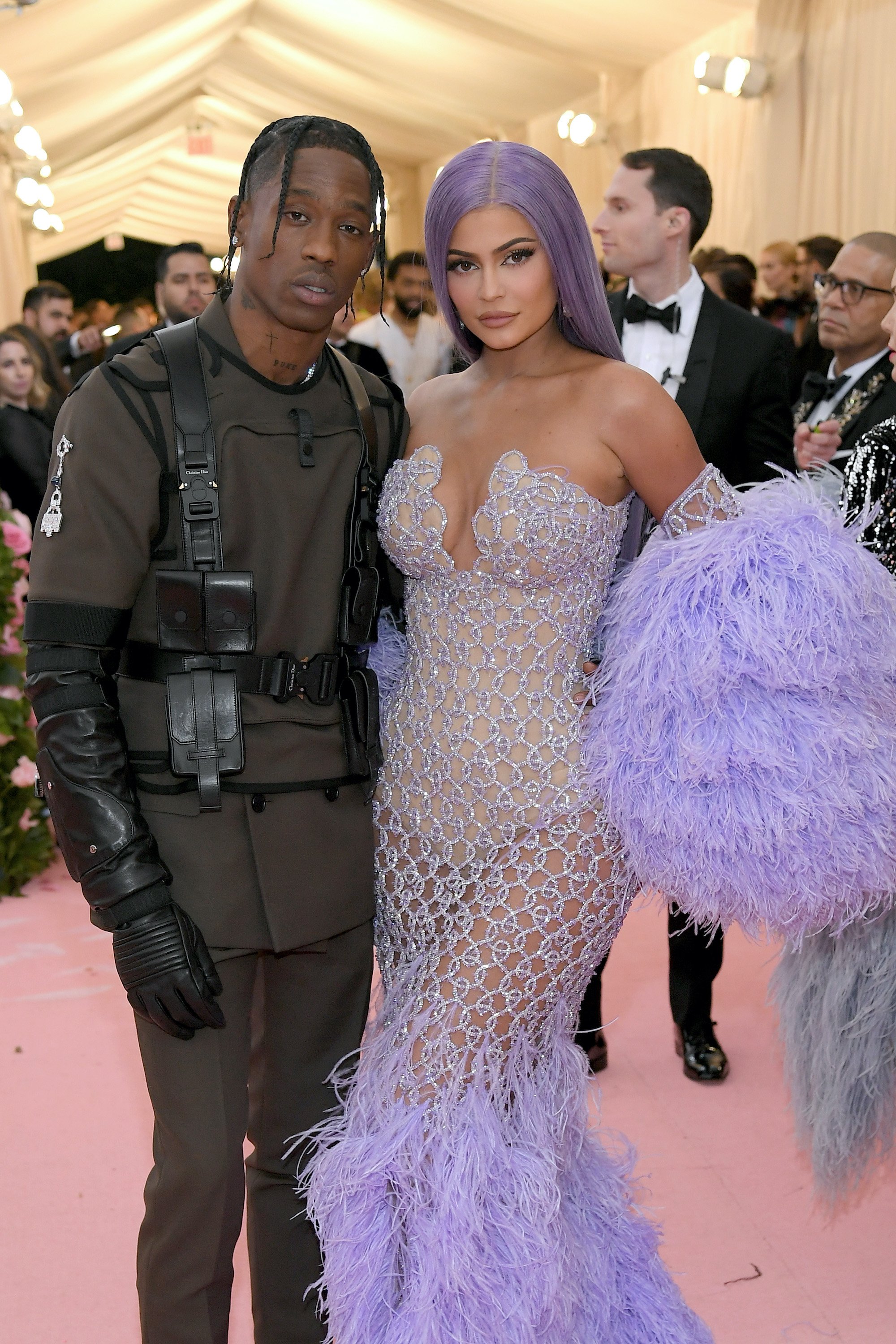 Since Stormi is their top priority, Jenner and Scott often "come together" for their daughter. In fact, earlier this week, the exes took their daughter to a pumpkin patch where they enjoyed a tractor ride and walked through a field of sunflowers.
Though insiders say the exes currently live separate lives, Scott and Jenner remain on great terms with each other and continue to enjoy the other's company when doing fun activities with Stormi.
"We have such a great relationship," Jenner told Harper's Bazaar back in March 2020. "We're like best friends. We both love Stormi and want what's best for her. We stay connected and coordinated. I think about [my parents] in situations with Stormi, what they would do. They were very hands-on with me, and I want the same for Stormi."