Kylie Jenner Says She Would Save This $150,000 Handbag If Her House Was Ever on Fire
It's no secret that Kylie Jenner owns some of the most lavish items money can buy. From expensive sports cars to designer clothes and shoes worth thousands of dollars, price tags are of no concern when it comes time for the makeup mogul to treat herself.
Though Jenner spends her billionaire fortune on a variety of different things, a good portion of her earnings goes toward her extensive collection of designer handbags.
Over the years, the reality star has invested quite a lot of money into her massive purse collection. Though she has grown a fondness toward each one of her designer handbags, there's one that ranks superior over them all as it is the only purse Jenner says she'll rescue if something were to ever happen to her house.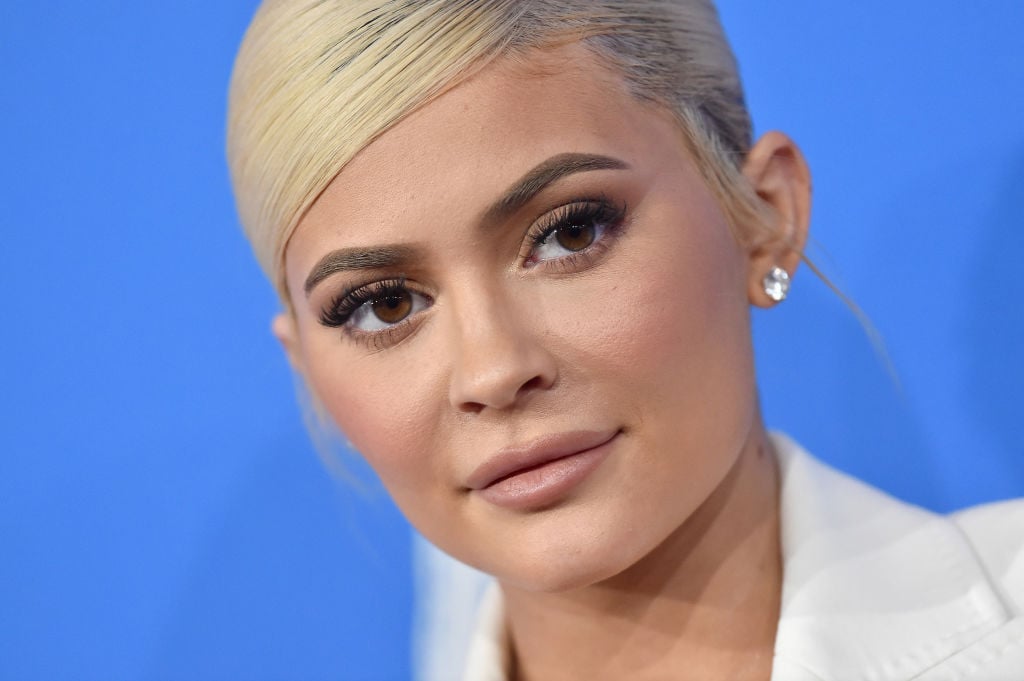 Jenner often shows off her wealth on social media
Showing off her massive net worth is a regular occurrence in Jenner's everyday life.
Over the years, the makeup mogul has flaunted her designer outfits, expensive handbags, lavish sports cars, and luxury private jets on social media for all to see.
Though she's gotten a ton of flack for putting her billionaire net worth on full display, that hasn't stopped the youngest KarJenner sister from gracing her millions of social media followers with glimpses into her lavish lifestyle.
From giving fans an up-close view of her $1.4 million Ferrari to showing off her and daughter Stormi's matching Dior outfits, Jenner's proven time and time again that she isn't afraid to flaunt her wealth.
She has a massive purse collection
Though we've gotten glimpses of Jenner's various collections of luxury goods, her massive handbag assemblage never fails to leave us green with envy.
On May 11, the makeup mogul hopped on Instagram to show off her incredible handbag and shoe closet on her Instagram Stories.
In the series of snapshots, Kylie flaunted eight Prada bags, a few Louis Vuitton purses, and even a bejeweled Judith Leiber clutch. She also showed off the two bottom shelves of her closet space, which is completely covered in pricey heels by Christian Louboutin, Jimmy Choo, Yeezy, and more.
In addition to all of that, she also brandished 10 Hermès bags, including Birkin and Kelly purses, which she is a known collector of.
In 2018, the reality star gave fans a tour of her huge purse closet, a space where a majority of her hard-earned dollars had gone into.
"This is pretty much where I keep all my purses," she said. "I made a little room in my house, and I did this all custom so they all could have a little home and be lit up really pretty."
During the video, Jenner called the shelf containing her Hermès purses her "favorite row" since she'd been collecting them "for a minute," and considers them "a great investment."
A few purses are near and dear to Jenner's
As she was going through her different handbags and clutches in the video, Jenner shared which of her expensive purses was her favorite.
While many would have thought her favorite bag was one of her many Birkins, surprisingly, her most beloved purses happens to be her extremely rare Niloticus Crocodile Retourné Himalaya Kelly Bag.
The handbag is a very exclusive accessory as only a few people in the world, including Jeffree Star, Kris Jenner, and Kim Kardashian West, are the proud owners of one.
Since she is one of the few lucky individuals who own this bag — which is worth an estimated $150,000 — the accessory is something Jenner greatly cherishes.
The mom of one even shared that if she had to save only one of her handbags from a fire, she wouldn't think twice about grabbing the Niloticus Crocodile Retourné Himalaya Kelly Bag.
"This one… is really special," Jenner said of the handbag. "If my house is on fire, I could take this one out of all of them if I could only choose one." And we totally understand why.