Kylie Jenner Shows Off a Photo of Her Pantry — And You Won't Believe All the Sprinkles
Kylie Jenner's home is stunning. The Kylie Cosmetics founder resides in a $12 million mansion in the exclusive neighborhood of Hidden Hills, California, and it's safe to say that she has plenty of closet and pantry space. But Jenner's recent photo of her pantry shows that she has a far different diet from her sisters — and you won't believe all the sprinkles.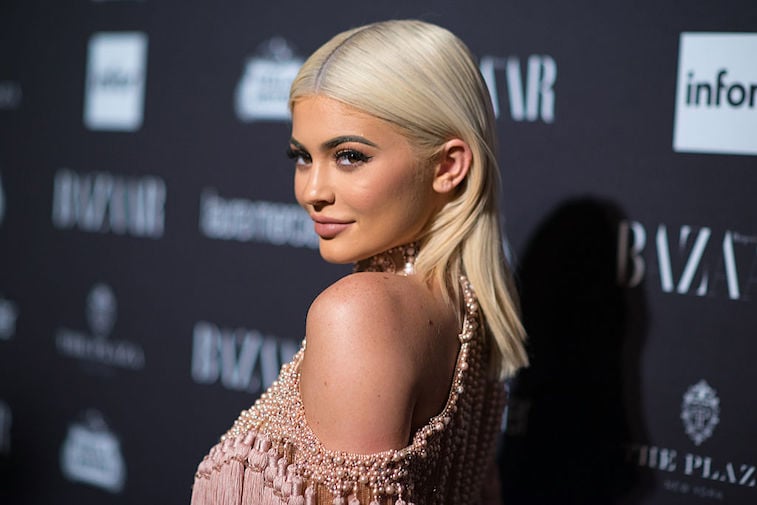 Kylie Jenner occasionally shows fans glimpses of her home
Jenner tends to keep her life a bit more private than some of her sisters. She doesn't appear on Keeping Up With the Kardashians as much as she used to (though she's made more appearances in the most recent season), and she seldom lets fans inside her home. But every once in a while, Jenner gives fans a sneek peak at the way she lives.
Jenner has posted photos of her foyer in the past, with a stairwell containing plenty of black and white family photos. Plus, she's showed off her kitchen, complete with grey cabinets and high-end white countertops, seemingly granite, marble, or quartz.
The beauty mogul has been cooking and baking during quarantine
Jenner is staying at home like the rest of us, and it's given her a chance to focus on something other than her brands, Kylie Cosmetics and Kylie Skin. The billionaire is hunkered down with her two-year-old daughter, and while the two have been spending plenty of time watching movies, Jenner has also been having some fun cooking and baking.
Jenner recently showed fans how she makes her simple banana pancakes, and she's showed off her avocado toast, lemon cake, and Funfetti cupcakes as well.
Jenner just showed off all the sprinkles in her pantry
Jenner recently took fans inside her pantry as she prepared to make another batch of cupcakes. Now that she's home all the time, she seems to be showing off more parts of her home. Jenner took a photo of the compilation of sprinkles containers in her home, and it was more than anyone would have thought — nearly two dozen containers' worth. The sprinkles ranged in color and size, allowing her to make pretty much any kind of decorative cake or cupcake she could imagine. There were chocolate chips and M&Ms in some of the containers, too.  
It's possible that Jenner has so many sprinkles for various cooking activities with Stormi, but we're also totally not judging her if they're really just for her cupcake obsession.
Things didn't look as green as Kim Kardashian West's refrigerator
One thing we noticed about Jenner's pantry is that it wasn't nearly as healthy looking as her sister Kim Kardashian West's refrigerator. Of course, we only saw a small portion of Jenner's pantry, and it doesn't necessarily speak to her full diet, but Kardashian West hardly had any junk when she showed off her kitchen to her more than 160 million followers.
Jenner has always been a simple eater; she doesn't love fancy restaurants and is much happier with some chicken tenders and cupcakes. It makes her a little more real, right?