Kylie Jenner and Kendall Jenner Have Way More Siblings Than You Think
It's hard to think about Kylie Jenner and Kendall Jenner without also thinking about their ultra-famous siblings. The youngest members of the KarJenner clan, the sisters are now successful in their own rite. Twenty-two-year-old Kylie Jenner has built an uber-popular global brand for herself and, in the process, grown her net worth to a staggering $1 billion.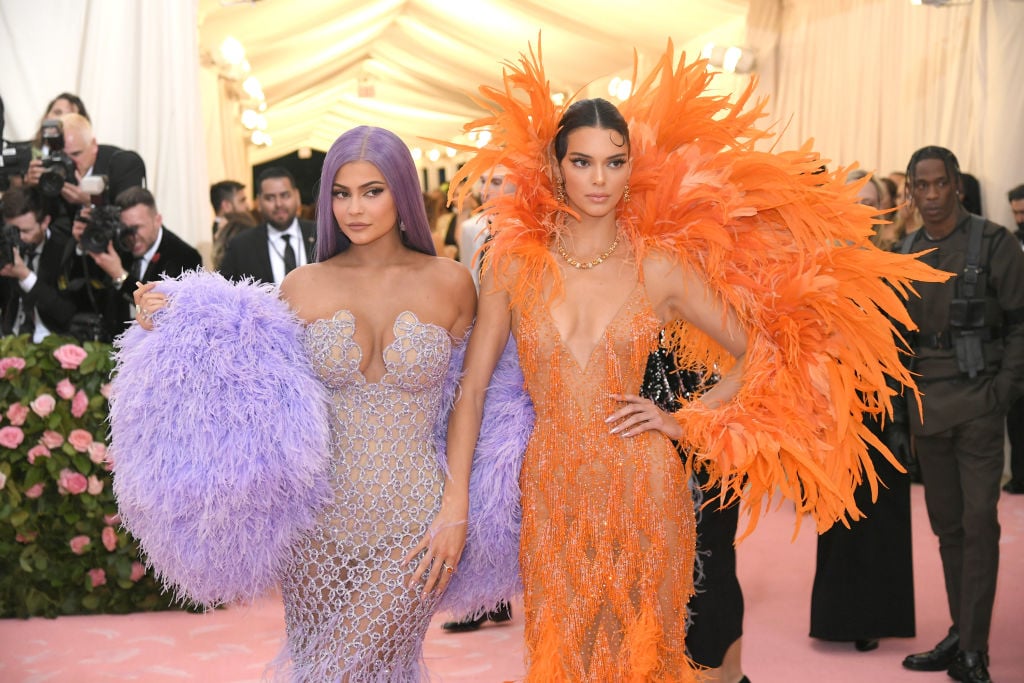 Meanwhile, 23-year-old Kendall Jenner has found her niche in the modeling industry and is now the highest-paid model in the world. But despite their many successes, they have both been adamant that the most important thing in their lives is family. But, that family is much bigger than most people realize. In fact, the number of siblings that the Jenner sisters have is enough to shock even their most loyal fans.
Kardashian siblings
While Kylie and Kendall Jenner both share only one full sibling in one another, they have a number of half-siblings also. Those who they seem closest to, at least outwardly, are their famous Kardashian sisters. Kendall and Kylie Jenner both rose to fame whilst starring amongst their half-siblings, and their parents, Kris Jenner and Caitlyn Jenner, on the hit reality show, Keeping Up with the Kardashians. This show also featured their half-sisters, Kourtney Kardashian, Kim Kardashian West, and Khloe Kardashian, as well as their half-brother, Rob Kardashian. These siblings are courtesy of Kris Jenner's first marriage to the late, well-known, attorney, Robert Kardashian Senior.
The sisters show their love for Kim Kardashian West on Instagram
Undoubtedly, both Kylie and Kendall Jenner have a close relationship with their four Kardashian siblings. The billionaire and the model are constantly seen with their sisters and openly showing love and affection for them. Just recently, they both wished their older sister, Kim Kardashian West, a happy 39th birthday on their respective Instagram pages.
"Happy birthday to my beautiful big sister. I'm so blessed to have you in my life!! Your love, guidance, selflessness, and loyalty are unmatched I love you in this life and beyond," Kylie Jenner captioned a picture of herself and Kardashian West. Meanwhile, Kendall Jenner showed her sibling love through an Instagram story that featured pictures of them together throughout the years.
Siblings from Caitlyn Jenner's first two marriages
But, the Kardashians aren't the only half-siblings that Kendall and Kylie Jenner have. Thanks to Caitlyn Jenner's multiple marriages, prior to Kris Jenner, they add several more to the mix. Through Caitlyn Jenner's first marriage they gained another half-brother, Burt Jenner, and yet another half-sister, Cassandra Marino, whose name prior to marriage was Casey Lynn Jenner. These two siblings have kept a relatively low profile and don't often make their way into the headlines.
But, there are more siblings where that came from. Caitlynn Jenner was married a second time and helped raised children who are slightly more well-known. Though their fame can't compete with Kylie and Kendall Jenner, they have accrued some recognition. Brandon Jenner is another half-brother to Kendall and Kylie Jenner and he is known for being one half of an indie-pop group, Brandon and Leah. Meanwhile, Kendall and Kylie Jenner's most famous non-Kardashian sibling is half-brother, Brody Jenner. Brody Jenner is famed for his role on the hit MTV show The Hills as well as his former marriage to Kaitlynn Carter, who most recently dated Miley Cyrus.
A full house
If you've done the math up to this point, you can see that both Kendall and Kylie Jenner each have nine siblings; one full-blood sister, four half-sisters, and four-half brothers. This is a great deal more than most people generally associate with them. We'd say they could start another reality show about all of their siblings, but the name "full house" is already taken.