Kylie Jenner Spends Up to $60k On Airfare When She's Not Using Her Private Jet
Many celebrities have learned the hard way that being a celeb doesn't just come with perks; it comes with several life adjustments. From having to wear disguises to getting restraining orders to where they have to shop, celebs have to think about these things once they become famous.
For Kylie Jenner, member of the Kardashian clan, fame has been something she's dealt with pretty much all her life. Some celebs end up with regrets, others handle it pretty well. Luckily, time and money have helped her adjust.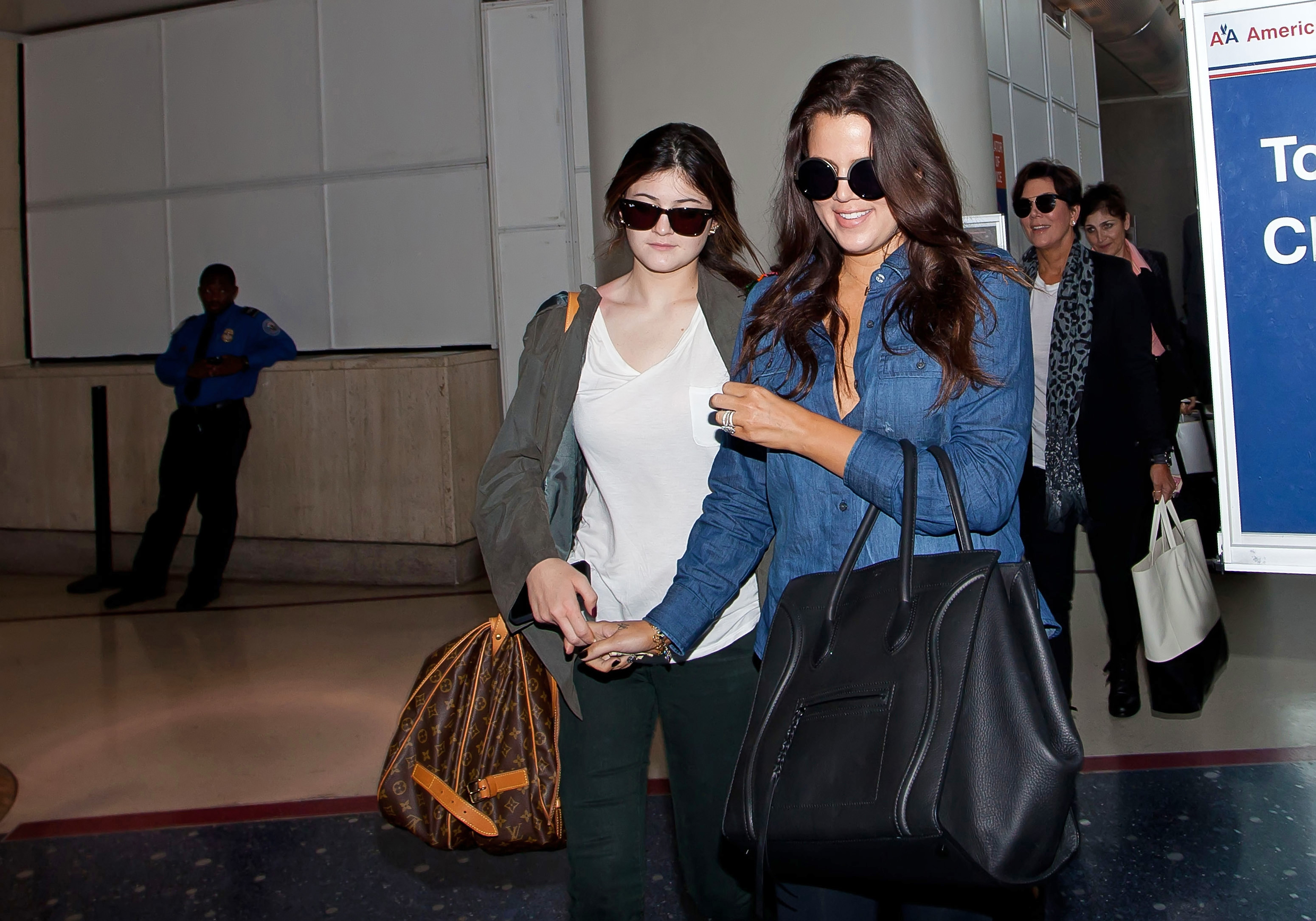 Kylie Jenner flies private to skip the mobs
One such perk that Jenner takes advantage of is being able to fly in a private jet. It's no secret that Jenner hates flying out of airports. She's talked about it in Life of Kylie, sharing that she prefers to fly private because she gets mobbed at airports.
This makes complete sense, and many other celebrities also own their own jets. It also helps protect her family, especially her daughter Stormi, who is still too young to understand all the fuss over her family. 
Her jet has been one of her most extravagant purchases to date, with Page Six reporting the cost to be in the high millions. It certainly has a lot going for it, though, and it's not a small 5-seater. Her jet even has a bed.
At one point, she had the words 'Kylie Air' added to her jet in her signature pink color. Elite Daily gave an inside look at the fancy jet, and the photos do not disappoint. It's completely customized just for her. 
A private jet versus the cost of commercial airfare
Although she has a jet of her own and prefers to fly private, there are times that she needs to fly commercial and can't avoid it. When that happens, she will either rent a smaller private jet and be able to land at more private airports, or she'll do all she can to make flying commercially bearable. This is all to the tune of $60,000 per time, which isn't chump change. 
Jenner earned her ability to pay for her private jet and $60k airfare in her own right. Her business savvy nature helped her open a clothing line with her sister Kendall Jenner in 2012.
After that, endorsements and collaborations with various companies followed. In 2015, she launched a makeup line called Kylie Lip Kits, although the name is now Kylie Cosmetics. 
Here's what else Kylie Jenner spends her money on
Being worth over $1 billion allows Jenner to afford her private jet and the best commercial air travel she can get. It may seem extravagant, but it may not be the most extravagant thing she's bought. She has a 7 bedroom, 14 bath house in California. Her car collection includes a Bentley, a Mercedes-Benz, a Lamborghini, and a Ferrari.
TheThings.com shares how just how she spends all her money. She spends a fortune on herself, collecting handbags, jewelry, shoes, and designer clothes. Her favorites include designs by Balmain, Gucci, Chanel, and Louis Vuitton.
She even has a Hermes bag that costs more than her most expensive car at $432,000. Jenner also loves to play with hair extensions, nails, and lip fillers, which aren't cheap. $23k a year to keep her lips looking plump is no low price to pay. 
Jenner is also generous when it comes to her friends, family, and pets. She spends plenty of money on lavish gifts for boyfriends, huge parties for her friends, and has paid $50,000 for a dog before. But the person she spends the most on might be her daughter. Even before she was born, Jenner spent $70,000 on her. 
Her money, her right
Some people may think that Jenner spends too much, and even her family has wondered if she realizes how fast she can burn through money. Honestly, though, it's her money. Would you want someone telling you how to spend yours?