Kylie Jenner Spent 'Over $130 Million' on Private Jets, Homes, and More This Past Year, Source Says
Billionaire or not, Kylie Jenner spares no expense to live a lavish lifestyle. Though Forbes recently stripped her of her billionaire title, that hasn't stopped the makeup mogul from living and spending like she still has $1 billion in the bank.
Before the magazine claimed she exaggerated her financial status, Jenner was rumored to have spent "over $130 million" on private jets, homes, and more this past year alone. So what else did the reality star blow all of that money on? Keep reading to find out.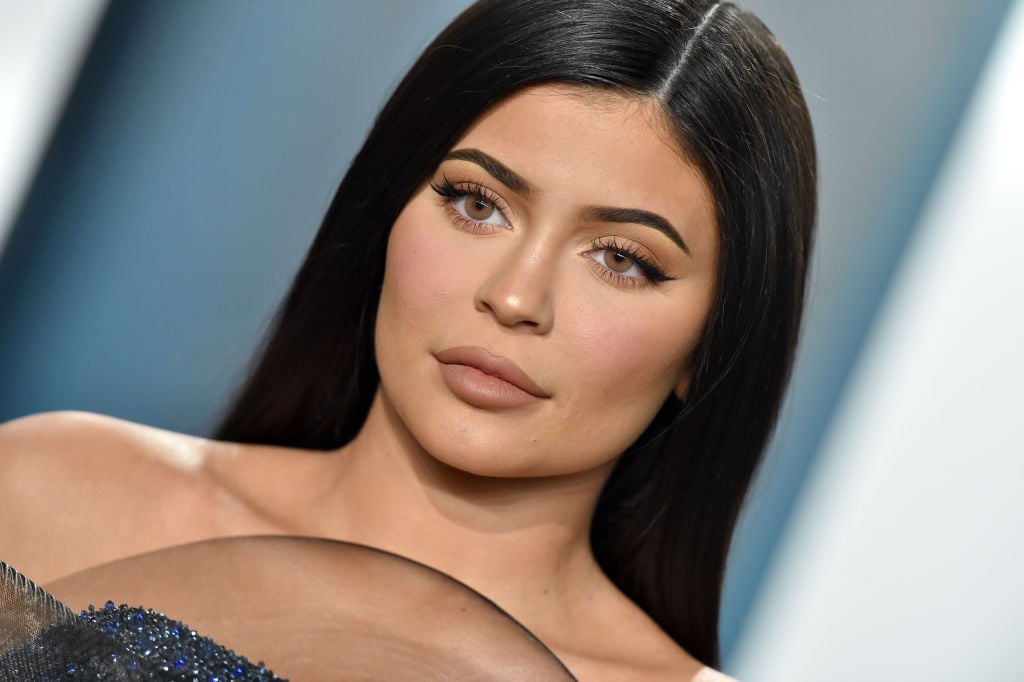 Forbes revoked Kylie Jenner's billionaire status
Nearly two months after Forbes named Jenner the "youngest self-made billionaire" for the second year in a row, they dropped a huge bombshell no one saw coming.
On May 29, the outlet published a shocking exposé entitled "Inside Kylie Jenner's Web Of Lies — And Why She's No Longer a Billionaire," which claims the Kylie Cosmetics founder lied about her wealth and faked official tax documents.
The report alleged that Jenner and her mother, Kris Jenner, used a "web of lies" to boost her net worth and inflate the success of her beauty company, Kylie Cosmetics. It also claimes that the makeup mogul isn't as well-off as she and her family have led everyone to believe.
"Kylie's business is significantly smaller, and less profitable than the family has spent years leading the cosmetics industry and media outlets, including Forbes, to believe," the report reads.
Forbes says the makeup mogul is actually worth less than $1 billion, putting her net worth at around $900 million after factoring in Kylie Cosmetics' revenue and the economic effects of COVID-19.
"A more realistic accounting of her personal fortune puts it at just under $900 million, despite the headlines surrounding the Coty deal that seemed to confirm her billionaire status," the outlet shared.
What did Kylie Jenner spend her money on?
Though Forbes claims Jenner isn't a billionaire, she's certainly been living like one.
According to Daily Mail, the reality star reportedly spent "over $130 million" in the past year alone, dropping big bucks on lavish purchases.
Before she was self-quarantining like most of the world, the makeup mogul allegedly spent between $50 and $70 million on a Global Express Jet, which she got customized "in the theme of daughter Stormi's birthday."
While we're on the topic of Jenner's daughter Stormi, in February 2020, the Jenner splashed out a whopping $100,000 for the toddler's 2nd birthday bash.
The birthday extravaganza, also known as 'Stormi World,' featured everything from various dancers and jugglers, arcade games full of mini pillows of Stormi's face, a taco bar, carnival rides, a build-a-bear station, and a Stormi World merchandise shop.
It even had various 'worlds' dedicated to animated kids movies Trolls and Frozen. A definite step up from Stormi World 2019.
In April, the youngest Jenner sibling purchased a $36.5 million Holmby Hills estate, plus a $15 million vacant lot adjacent to her $12 million Hidden Hills mansion.
The Keeping Up With the Kardashians star's even dished out $3.25 million for land next to her mom's vacation home in Palm Springs, where she plans to build her own desert getaway.
But wait, there's more.
Jenner has also made generous contributions to various charities over the past year, donating millions of dollars to the Australian Wildfire relief and coronavirus relief organizations.
She's even purchased lavish gifts for friends, family, and herself that came with a hefty price tag.
Though she spent a pretty penny this past year along, at least Jenner didn't blow through all of her money.