Kylie Jenner Sticks to This Exercise Routine to Stay in Shape
The youngest sibling of the Kardashian-Jenner family has become the most popular sister. Fans can't get enough of Kylie Jenner these days and want to know all about her daily routine and how she stays in shape.
For the longest time, Kylie stayed mum on her fitness routine. That's because she didn't have one but after she gave birth to her daughter, Stormi, in 2018 she decided to start exercising. Here's the workout plan the Kylie Cosmetics founder sticks to keep her body in tip-top shape.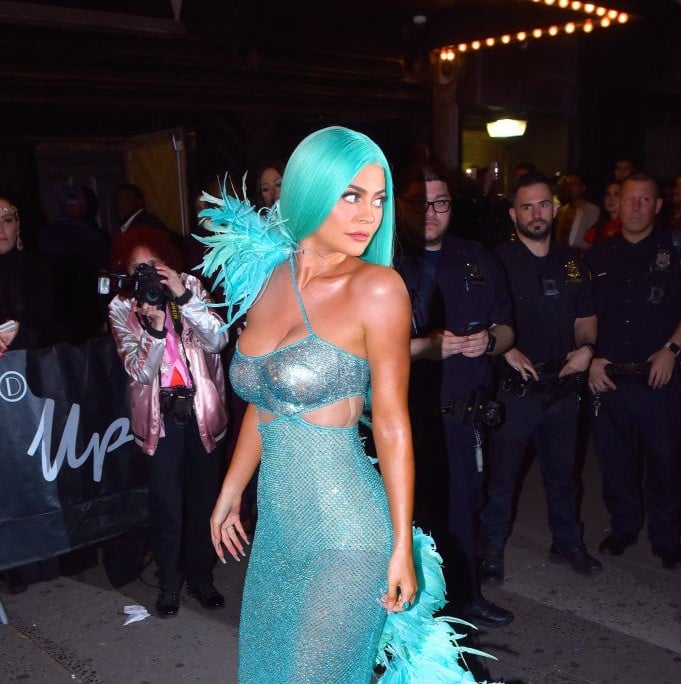 Kylie was never a fan of working out
Unlike her sisters, Kylie was never big on breaking a sweat at the gym several days a week. Khloé Kardashian previously explained that her little sis wasn't ever into working out.
"Kylie doesn't really work out," Khloé said. "She did come with Kourt and me one time, when [our trainer] Don was training us. Don does four quarters in each session and Kylie only stayed for one quarter."
The Body Revenge host added that "When she was leaving, we were like, 'Hello?' She's like, 'No, I'm OK. I'm not feeling this.' And she just walked away… We were like, 'Kylie, you only did one quarter!' and she's like, 'That's all I wanted to do.'"
It wasn't until Stormi was born that Kylie got into a workout routine and stuck with it.
The exercise routine she swears by now
Nowadays, Kylie has a workout plan that you can do if you want to get a body like the reality star.
First, you'll need to warm up for 10 minutes, then run uphill for 10 more minutes. After that, Kylie does three sets of side lunges and completes eight reps before moving on to forward lunges and skater lunges doing three sets of 12 reps each.
Following the lunges she does bicep curls, lateral dumbbell curls, dumbbell rows, and crunches for three sets and 12 reps.
From there, the makeup mogul moves onto planking. She does two sets and holds the position for 90 seconds.
Kylie then does ball throws, lat pulldowns, stability ball leg curls, wood chops, and mountain climbers for you guessed it: three sets and 12 reps.
She's a brand ambassador for an athletic-wear giant
Around the same time she got into working out, Kylie became a brand ambassador for the sportswear giant Adidas, which is the same company her sister, Kendall, and brother-in-law Kanye West, have partnered up with. You may remember Kim's husband always thought Kylie would sign a deal with the brand over any other sneaker company.
In 2016, Kanye tweeted, "1000% there will never be a Kylie Puma anything. That's on my family! 1000% Kylie is on Yeezy team!!!"
So we're sure the rapper was very happy when Kylie said goodbye to Puma and became an Adidas ambassador two years later.
"Kylie embodies the bold spirit of Falcon, and we are pleased to announce her as the face of the campaign," a spokesperson for Adidas said.
Read more: Kylie Jenner Doesn't Know Who This Famous Late Night Host is and Fans Are Baffled