Kylie Jenner Stocks Her Kitchen With 1 Specific Trader Joe's Cookie
Beauty mogul Kylie Jenner loves to indulge. The youngest member of the Kardashian-Jenner family doesn't take her health and fitness regimen quite as seriously as her older sisters. Although she eats healthy and exercises regularly, she's a bit less intense when it comes to sticking to a strict diet. In fact, Jenner once revealed that she keeps one very specific type of cookie in her pantry at all times.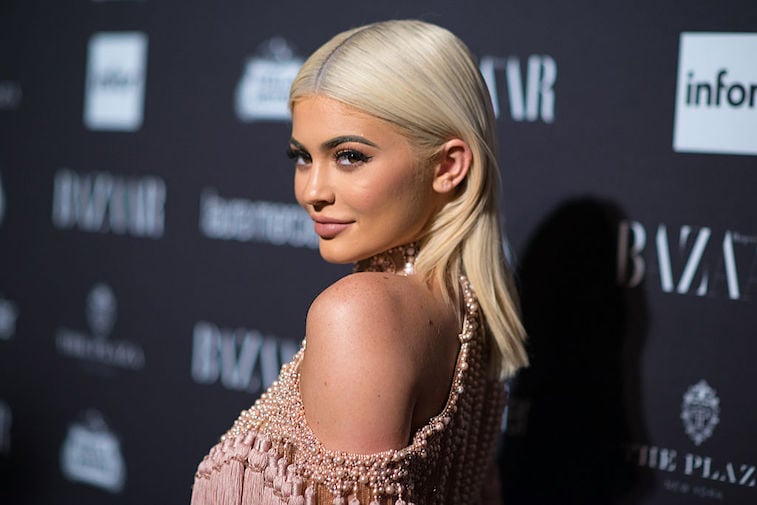 Kylie Jenner has always loved basic, unhealthy foods
Jenner hasn't kept it a secret that she loves junk food. Sure, she still eats healthy, but she has no problem indulging in classics such as chicken fingers and pizza. Jenner even recently posted a photo of pineapple on her pizza (on two separate occasions), informing her followers that she is, in fact, a fan of the controversial topping.
Jenner also once revealed in an episode of Keeping Up With the Kardashians that she doesn't like eating at fancy restaurants — she finds the menu items too bizarre and often unsuitable to her palate.
Jenner once showed off her pantry's massive sprinkles collection
Jenner has given fans many behind-the-scenes glimpses at her life since quarantine started. She's continued posting plenty of content to her social media pages to keep fans entertained, but it's shifted from late nights out to early mornings cooking banana pancakes in her kitchen.
Jenner has been baking plenty of tasty foods to pass the time, from lemon pound cake to colorful sprinkles. And she once showed off the massive sprinkles collection in her pantry — complete with nearly two dozen different variations of the sugary topping. She likely uses them when she bakes colorful treats with Stormi.
Jenner once said she always keeps Trader Joe's 'Joe Joe's' cookies in her kitchen
Jenner doesn't show off her house too frequently, but back in 2015, she took fans on a tour of her massive home (she has since moved out of that house). Jenner walked fans through her kitchen, where she revealed that she always keeps Trader Joe's Joe Joe's cookies well stocked. They're basically the Trader Joe's brand of Oreos, and it was clear from the photo that Jenner had plenty of them, both chocolate and vanilla, on her kitchen counter.
Jenner has done plenty of cooking and baking during quarantine  
Celebrities like Jenner are used to spending their days and nights out and about. Jenner, who runs Kylie Cosmetics, often spends her days at the company's headquarters and her nights bonding with Stormi or spending time with friends. But now, Jenner has been forced to stay inside like the rest of us, and it's caused her to get creative.
The beauty mogul started her own garden, which is something she said she'd always wanted to do but never had time for. She's also been doing plenty of cooking. Jenner has made pancakes and plenty of sweet treats such as cinnamon waffles and flaky French toast. She's been ordering takeout, too, hence how we know she loves pineapple on her pizza. But it's nice to see that she's developed a hobby outside of taking photos of herself.