Kylie Jenner and Stormi Making Grinch Cupcakes Is a Holiday Mood
Kylie Jenner and her 2-year-old daughter Stormi are kicking off the holiday season by baking Grinch cupcakes and it's honestly a mood.
As California and other parts of the country go into a second lockdown amid the second wave of the coronavirus (COVID-19) pandemic, Kylie Jenner and her baby daughter Stormi have a ton of activities set for the holidays.
Jenner recently moved into a new $36.5 million resort-style mansion, and she's been preparing for the holidays. Though she has not shown off her elaborate Christmas decorations just yet, Jenner and Stormi have already been baking holiday-themed treats.
Their Grinch cupcakes are honestly a holiday mood.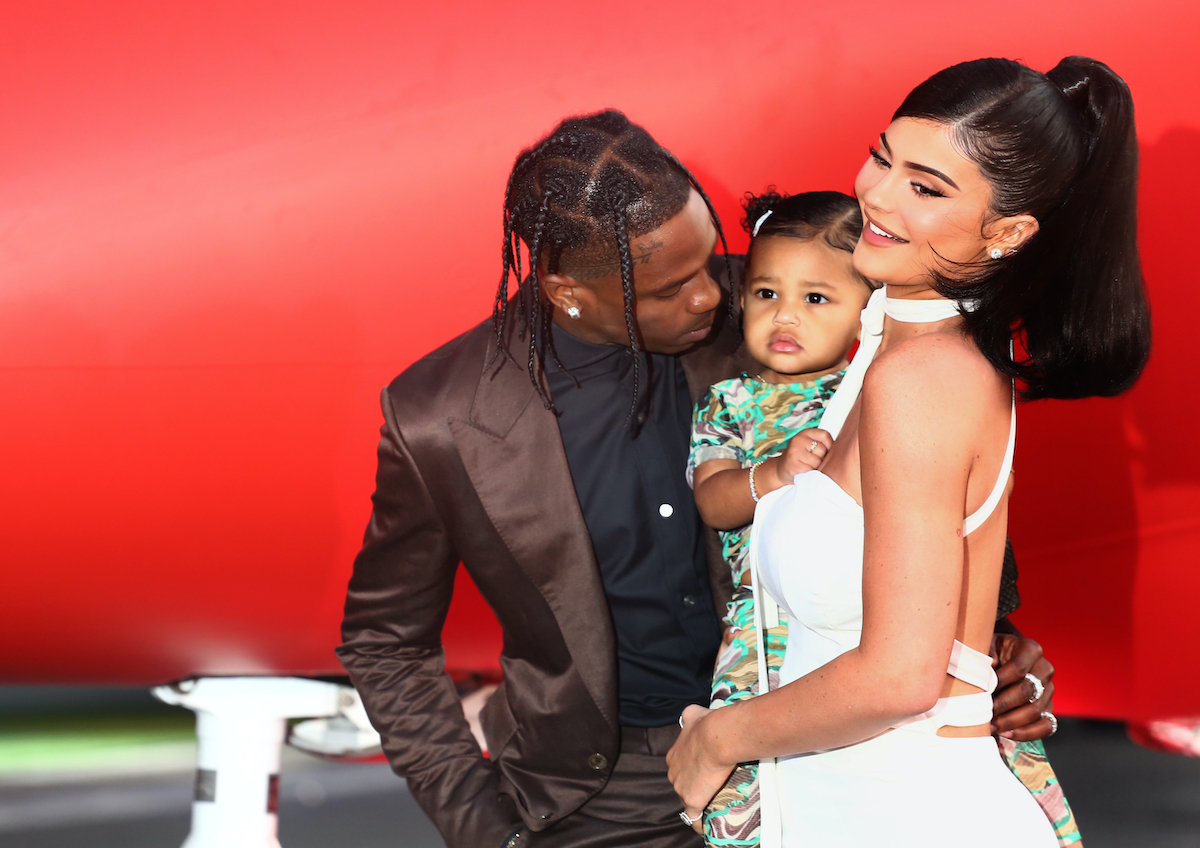 Kylie Jenner is determined to give Stormi a 'normal' life
Though Jenner and Scott are no longer together romantically, they are still very close friends who co-parent Stormi very well. In fact, the Keeping Up with the Kardashians star has been determined to give her baby girl a normal life.
"When Kylie and Travis broke up, it was a no-brainer that her only focus no matter what happened between them was co-parenting and Stormi's happiness," an insider told Hollywood Life. "Kylie feels her parents served as amazing role models for her growing up because although she grew up in a big family, they were always there for her. Kylie wants to ensure Stormi has that same sense of security."
However, with rich parents and global recognition, "normal" is going to be a challenge. "We have such a great relationship," Jenner told Harper's BAZAAR of Scott. "We're like best friends. We both love Stormi and want what's best for her. We stay connected and coordinated. I think about [my parents] in situations with Stormi, what they would do. They were very hands-on with me, and I want the same for Stormi."
Kylie Jenner and Stormi often bake together
One of the Kylie Cosmetics mogul's favorite things to do with her baby girl is to cook and bake. Fans have marveled at how patient the 23-year-old is with her little one, and they've gotten a kick out of Stormi's enthusiasm for their baked treats as well as her polite manners.
Back in April amid quarantine, Jenner and Stormi bonded while making Easter cookies. Unfortunately, Stormi was a little overzealous with her use of sugar sprinkles, which didn't exactly make the cookies edible.
Stormi smeared her cookies with layers of pink icing and sugar crystal sprinkles in neon pink and electric blue. Jenner was thrilled about the toddler's delight in the activity. However, she also added, "I don't know if these are edible."
Watching Stormi and Kylie Jenner make Grinch cupcakes is a holiday mood
Dressed in matching Grinch pajamas, Stormi and Jenner baked Grinch cupcakes inspired by Jenner's Grinch Collection at Kylie Cosmetics. Throughout the baking extravaganza, Stormi delighted in helping and telling her mom how much she loved her. She also encouraged Jenner when she was putting the icing on the cupcake, saying, "You got this, Mommy." She also told everyone how much she loves waffles.
It looks like this is going to be an activity that the pair share with us even more as the holiday season presses forward. We just wonder what they will bake next.