Kylie Jenner Just Surpassed Selena Gomez on Instagram; How Did It Happen?
It wasn't too long ago that Kylie Jenner surpassed her own sister, Kim Kardashian West, for the title of the most followed KarJenner on Instagram. Since then, she's left her elder sister (and her other family members) in the dust. But, Jenner isn't just surpassing her own family members anymore, she recently beat out Selena Gomez and became the fourth most followed person on the popular platform.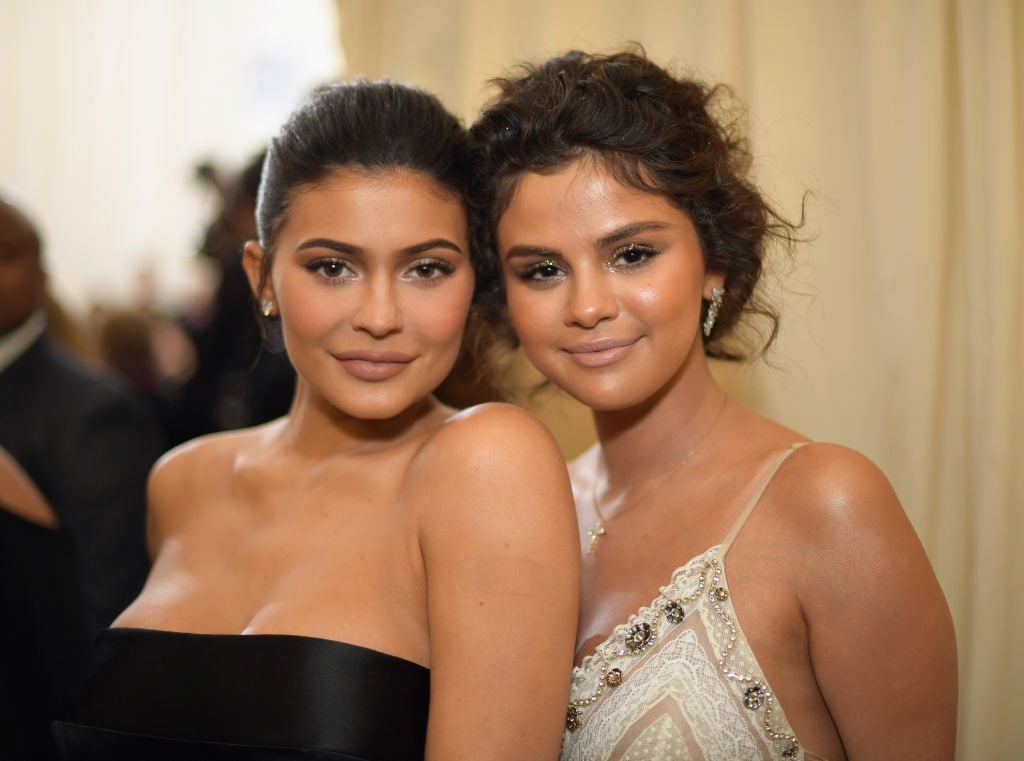 There was a time, not too long ago, when Gomez reigned supreme on Instagram. For years, she dominated as the Queen of Instagram and was the most followed person on the app. But, over time, other celebrities managed to claim that title from her. Though Gomez boasts an astonishing 178.3 followers as of May 29, 2020, Christiano Ronaldo, Ariana Grande, Dwayne "The Rock" Johnson, and now Jenner have more followers than the "Souvenir" singer.
How Kylie Jenner surpassed Selena Gomez on Instagram
But how did Jenner manage to gain more followers than Gomez? Frequency likely plays a large role in the answer to this question. While Gomez uses the app more sporadically (and has even taken multiple hiatuses from Instagram that last several months), Jenner constantly posts on social media. In fact, it's rare that the 22-year-old reality star goes a day without posting on Instagram, whether that's on her feed or in her story. Meanwhile, the 27-year-old actress spends far less time on the app.
One only has to take a look at the numbers to see how much more active Jenner is on Instagram in comparison to Gomez. To date, in the month of May 2020, Gomez has only posted 3 Instagram posts. Contrastingly, Jenner has posted 29 posts to her Instagram feed, averaging one per day. The differences in frequency get even more staggering when you look at lifetime posts. Gomez has 1,609 posts still active on her Instagram feed. Jenner, on the other hand, has a staggering 6,403 posts.
Gomez has been candid about the dangers of Instagram
But, frequency likely isn't the only explanation as to why Jenner now has more followers than Gomez. The numbers could also be impacted by their attitudes toward the platforms. Gomez has been very open about how detrimental Instagram (and social media) can be. She's even spoken out and stated that she feels that, in a way, it's destroying her generation. In fact, back in February of 2020, Gomez shared that if given the opportunity she would get rid of the app altogether.
RELATED: Selena Gomez Would Obliterate Instagram If She Could; 'It's Destroying Some of My Generation'
"Oh gosh! I think I'd have a lot of people not liking me for saying yes. If I could find a balanced, happy medium that would be great, but I would be lying if I said that it isn't destroying some of my generation, their identity. It's a huge part of why I named my album Rare – because there's so much pressure to look the same as everyone else," Gomez shared with Dazed. Jenner, on the other hand, hasn't spoken out much about the dangers of social media; likely because she depends on it to support her brand.
Jenner's explosive growth on Instagram
There's no doubt that Jenner's Instagram following has grown substantially in the last few months. Back in June 2019, we reported that she had a follower count of 137.9 million followers. At the time of this article, she now boasts 178.4 million followers. A growth of over 40.5 million followers in under a year is truly out of the ordinary. But, given Jenner's recent scandal involving her recently revoked billionaire status, we wouldn't be surprised if she somehow fudged the numbers.