Kylie Jenner and Travis Scott: All the Clues That They Were Back Together
Kylie Jenner and Travis Scott have rekindled their romance after nearly two years apart. The couple, who share a 3-year-old daughter named Stormi, recently made a red carpet appearance in New York City. It was the first time they'd attended a formal event together since August 2019 for the debut of Scott's Netflix documentary, Look Mom, I Can Fly.
Despite their 2019 breakup, the duo has always been super cordial and warm with each other. They've co-parented well together and often joked and flirted with one another on social media. Though they decided to step back from their romantic relationship, Jenner made it clear repeatedly that they remained best friends.
Now, it looks like spending a ton of time together amid quarantine and the coronavirus (COVID-19) pandemic has put things in perspective for the couple. However, there were a ton of clues that they were back together before their red carpet appearance.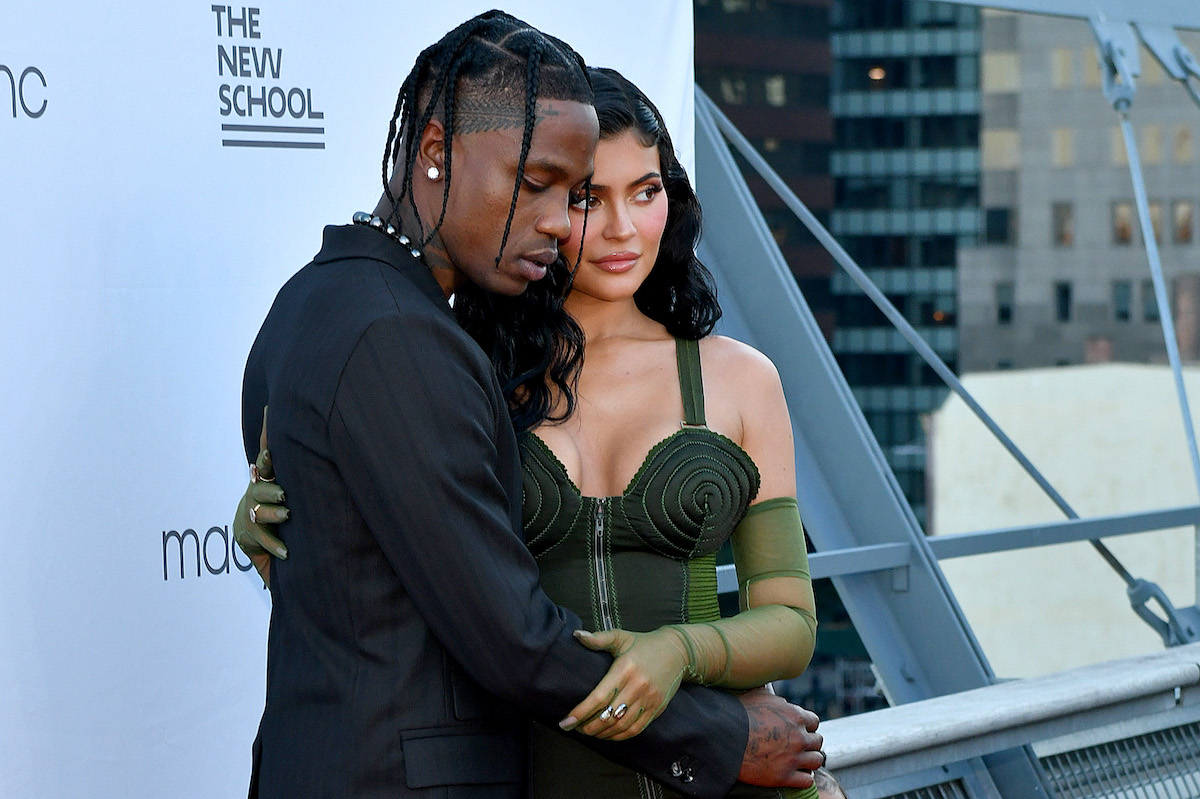 Why did Kylie Jenner and Travis Scott break up?
Jenner and Scott stunned the world in 2019 when they announced their breakup. The pair had appeared together at an event, and they'd spent the better part of the summer sailing around Italy for Jenner's 22nd birthday. However, it looks like the fame and spotlight took a toll on their romantic bond.
"The hard part about relationships is just trying to be in one without a million outside voices interfering," the rapper told XXL. Still, the fact that the pair were able to remain friendly and cordial showed how much they really cared about each other.
RELATED: Why 'KUWTK' Fans Think Travis Scott Is 'Uninterested' in Kylie Jenner
All the clues that Kylie Jenner and Travis Scott were back together
There has been speculation about Jenner and Scott's reunion since their breakup. However, in recent months, there have been very obvious clues that they are back together. On May 7, 2021, Entertainment Tonight reported that the pair were spotted out in LA at a romantic dinner. The following day, Scott posted the sweetest tribute to Jenner for Mother's Day.
Later in May, the duo was spotted at Disneyland with Stormi, Chicago West, and Dream Kardashian. This didn't raise a ton of eyebrows since they are great co-parents, but Jenner later shared a glimpse of her life at home with Scott and Stormi having a water balloon fight in their backyard, which seemed a bit more intimate.
Now, with the couple's red carpet appearance at Parsons Benefit, where Scott received an award, it's clear that the pair are back on. In his acceptance speech, Scott said, "Stormi, I love you, and wifey, I love you."
Are Travis Scott and Kylie Jenner in an open relationship?
It looks like Jenner and Scott are approaching their relationship differently this time. They are not letting rumors get to them. In late May 2021, the makeup mogul shared a headline that read, "Kylie Jenner and rapper beau Travis Scott 'rekindle their romance (but are now in an OPEN relationship!)'" She clapped back, tweeting, "I'm not discrediting anyone who is in an open relationship, but it's just careless and disrespectful to throw this narrative out there without knowing what's true."
We hope things work out for the duo this time around.