Kylie Jenner Just Referred to Travis Scott and Herself as 'Stormi's Parents' — Confirming They're Not Together
Kylie Jenner and Travis Scott welcomed their daughter, Stormi, back in 2018. And for a while the two were one of those "it" couples that fans were obsessed with. But in October 2019, Jenner and Scott called it quits — only to supposedly rekindle things a few months later. There has been speculation that the two are back together, but Jenner's recent Instagram story seems to prove otherwise.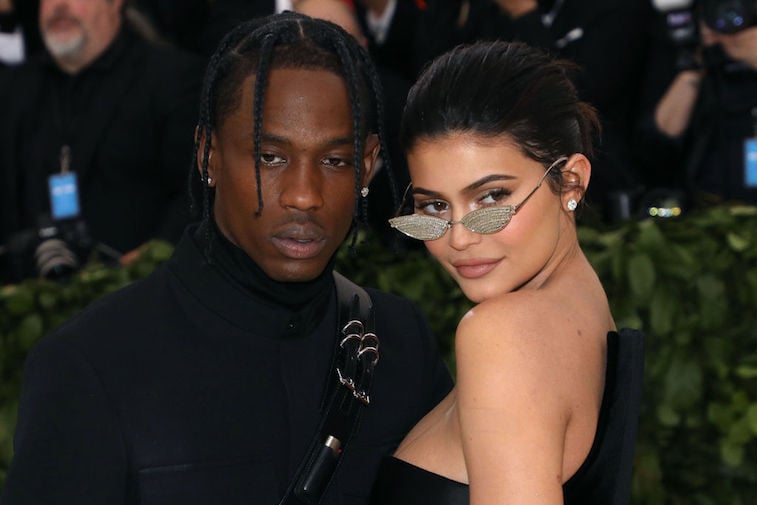 Kylie Jenner and Travis Scott dated for more than two years
When Jenner and Scott first met, their relationship didn't seem to be too serious. Jenner had just gotten out of a relationship with rapper Tyga when she started spending time with Scott. The two were first spotted together in April 2017, and less than two months later, Jenner learned that she was pregnant with the couple's first child.
Jenner opted to keep her entire pregnancy a secret; it was something she wanted to enjoy without the fanfare of the paparazzi. She and Scott welcomed their daughter, Stormi, on February 1, 2018, and they remained together for about a year and a half after her birth. Fans loved them, and most thought they were in it for the long haul — but the two unexpectedly broke up in October 2019 for reasons that haven't fully been disclosed (though there was speculation it had to do with Scott's touring schedule.)
Jenner and Scott have remained good friends since their split
Once they split, Jenner tweeted that she and Scott were on good terms and cared the most about being great parents to their daughter. And that seems to have held true ever since; the two have spent holidays together, including Thanksgiving and Easter, in an effort to give Stormi the best life possible.
Jenner and Scott also got together for Stormi's second birthday party in February, where they reportedly got along so well that people were certain they were back together. Scott even made an appearance in a few of Jenner's Instagram photos from the big day.
Jenner's Instagram story seemingly confirms they are not together
For a few months now, there has been confusion surrounding the couple's relationship status. Jenner posted Instagram stories of her and Scott with the caption "it's a mood" back in late February, which suggested the two were back together. But there was hardly any mention of each other on their social media profiles after that. And now, it looks like they might not have rekindled the romance after all.
Scott's birthday is April 30, and Jenner posted an Instagram story of the two looking extremely close. But the caption said otherwise: "Happy birthday @travisscott!!! Stormis parents!!!!!!!!!!" Jenner's name for the pair, "Stormi's parents," seems to be her way of saying that there is nothing romantic between the two and that they're simply co-parents to their daughter.
The couple's relationship status has been confusing since their October breakup, but there have been other hints on Jenner's story that suggest she's still single. Neither Jenner not Scott ever totally confirmed a reconciliation, either, so for now, we have to assume that these two are just co-parents.