Are Kylie Jenner and Travis Scott Back Together Amid Pregnancy News?
Kylie Jenner and Travis Scott are reportedly having another baby together. Does that mean that the two are officially a couple once again?
Reports have been circulating that Kylie Jenner and Travis Scott are having another baby. But just because the two may be welcoming a new little one in the world, doesn't mean they are back together. So, what is the relationship status between Jenner and Scott right now?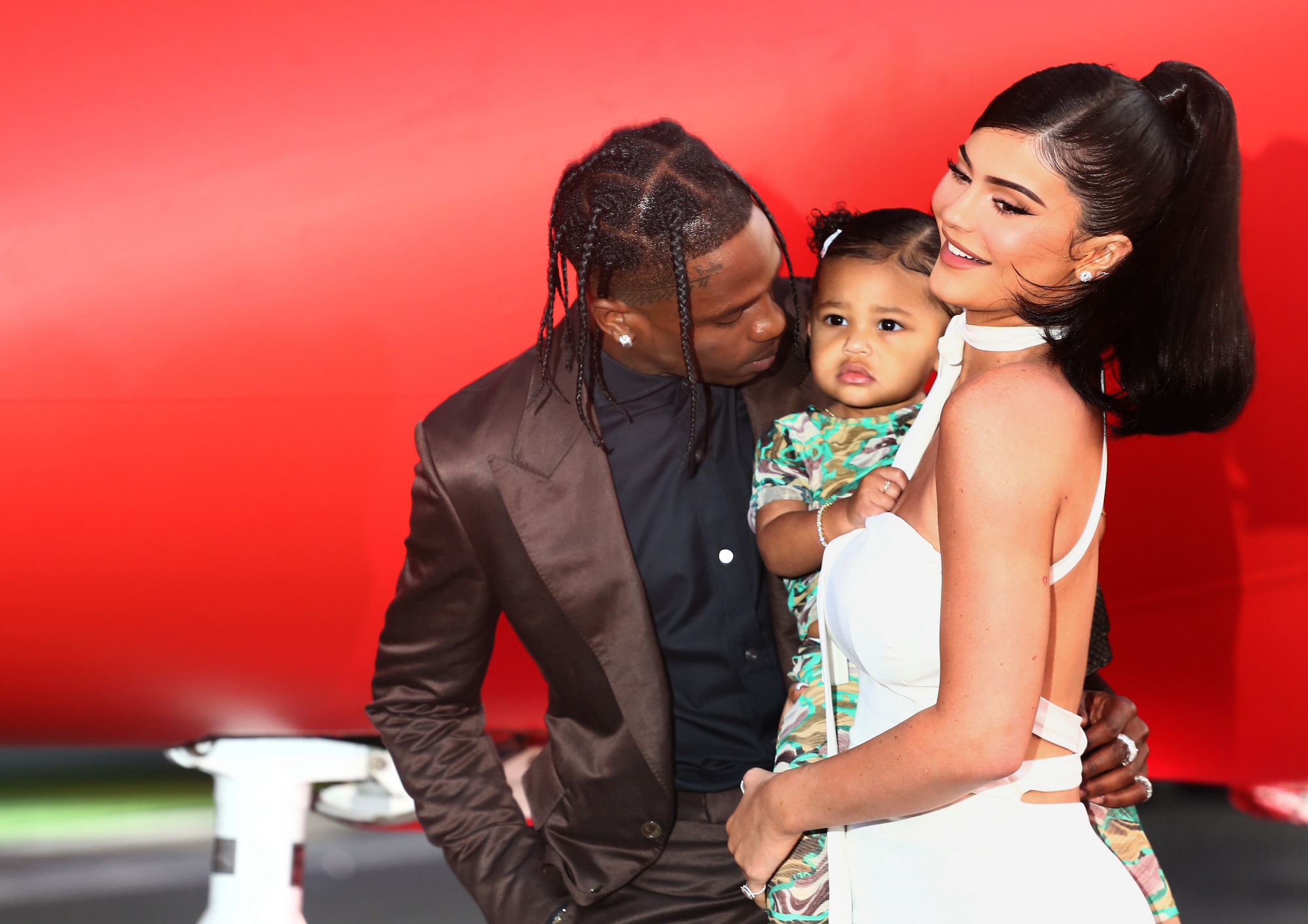 Are Kylie Jenner and Travis Scott back together?
When news broke that the two were having another child together, some fans immediately thought that the pair may have rekindled their romance. And while that may be true, they are reportedly not an official couple.
"Kylie and Travis are not officially back together despite them expecting another baby together," a source close to Jenner told HollywoodLife, despite claiming that they have a "very special bond" and an "intense connection."
Reportedly, Jenner and Scott have been considering having another baby together for some time.
"This has been something they have talked about for close to a year if not longer," the source said. "She's wanted a second child for forever."
And Jenner didn't just want a second child, she wanted one who would share a father with her first child, Stormi Webster.
 "It was very important to her that Stormi have a brother or sister that is her true, full blood," the source said.
Will Kylie and Travis get back together?
Scott and Jenner may not be in a relationship right now but that doesn't mean that they aren't spending time together. The two sparked relationship rumors in May when Jenner flew to Miami to celebrate Scott's birthday and then again when they attended the Parsons Benefit in New York together.
According to the source, Jenner is interested in getting back together with Scott.
"Kylie is in love with Travis," the source said. "She has high hopes for a future with him and that he'll be ready to settle down with her soon. She really wants a future with him."
Why did Kylie Jenner and Travis Scott break up?
Jenner and Scott originally broke up in 2019 after two years of dating when rumors of infidelity sparked up again.
"Kylie is young, but she really wants the traditional family life," a source told Entertainment Tonight at the time. "She has seen her older sisters with big families and multiple kids and she wants the same. She loved being at home with Travis and their daughter, Stormi Webster, more than anything. But right now, their priorities are different."
The two were reportedly at different stages in their lives at the time.
"It was hard for him to be coming home every night to be with the family and putting Stormi to bed," the source continued. "That's not where he is in his life. It made Kylie insecure and anxious. The last few months, Kylie felt they were drifting and she was never really sure what was going on."