Kylie Jenner Unfollows Drake on Instagram and Fans Think They Know Why
Kylie Jenner and Drake might have maintained a close relationship throughout the years, but it seems to fans that their once solid friendship is now a thing in the past.
Months after their short-lived fling came to an end, the makeup mogul has unfollowed the rapper on Instagram, and the internet is convinced that the Grammy winner calling her his "side chick" on Instagram Live had something to do with their friendship turning sour.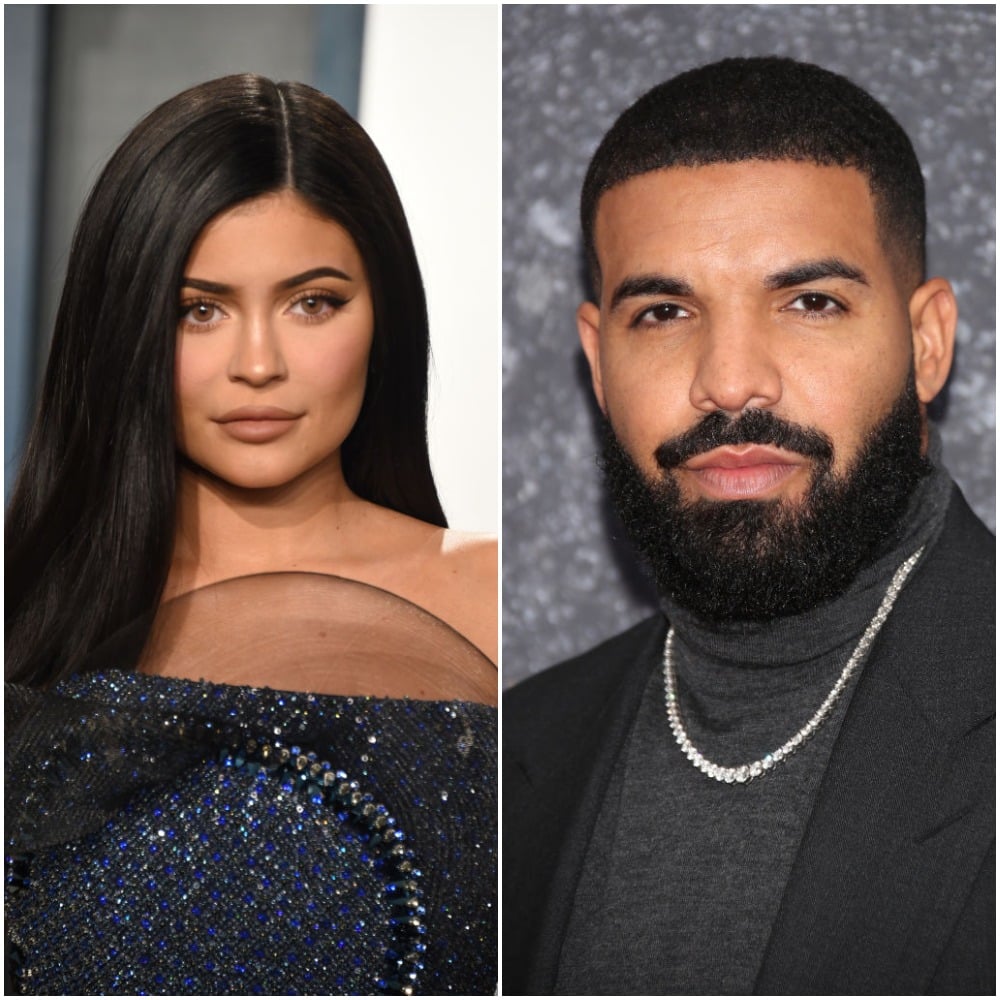 Drake dissed Kylie Jenner in a rap song
Though we haven't heard Drake and Jenner's name in the same sentence in a while, conversations about them came back up on the evening of May 20, 2020.
It all started when the "In My Feelings" rapper took to Instagram Live to debut a series of unreleased songs. In one track he played, which featured Future, Drake talked about having famous women as side chicks and was clearly heard rapping about Jenner.
"Yeah, I'm a hater to society / Real shit, Kylie Jenner, that's a side piece / Yeah, I got 20 motherf*ckin' Kylies," Drake states as part of the lyrics.
RELATED: Drake Called Kylie Jenner 'a Side Piece' & the Internet Is Freaking Out
Naturally, fans of the Kylie Cosmetics founder were upset by the lyrics. They felt that Drake was disrespecting the Keeping Up With the Kardashians star and accused him of being out of line.
A few hours later, Drake assured fans that his intent wasn't to disrespect anyone. In fact, the rapper stated that the song was made three years ago and was leaked out to the public, saying that it should have never been played on Instagram Live in the first place.
"A song that Mark ran last night on night owl sound set shouldn't have been played," the rapper wrote on his Instagram Stories. "It's a song that leaked 3 years ago and got scrapped shortly after. He was just going too deep in the drake/ future catalogue." 
He continued, "Last thing I'd want to do is wake up having any friends of mine feeling disrespected so I just had to say that to start off the day."
Kylie Jenner reportedly had "no hard feelings" toward the leaked track
Following Drake's statement, E! News shared Jenner's allege response to the undisclosed song.
According to the outlet, the Kylie Cosmetics founder "wasn't surprised" by the song lyrics and had "no hard feelings about it. She knew it was old."
RELATED: Drake Dating Kylie Jenner Is Really Awkward for Several Reasons
The insider added, "Her and Drake are still very good friends and she just laughed it off." The source also claimed that Jenner "appreciated" the fact that Drake almost immediately set the record straight about the song.
As for their relationship status, the insider explained, "Drake and Kylie still keep in touch regularly and all is good."
Fans are still weighing in on the lyric
While it seemed like everything was copacetic between Drake and Jenner, it appears as though things have recently turned sour between the once close friends.
A few days after sources confirmed that the A-listers were still on good terms, fans noticed that Jenner had unfollowed Drake on Instagram. It wasn't long before Reddit users took to the platform to speculate what had happened between the pair behind closed doors.
Many are convinced that Jenner's finally realized how "weird and creepy" the rapper is, which is why she ultimately decided to ties with him online.
"People see him as the "nice guy" in rap music, but he creepy AF.Im glad people are starting to notice it," a Reddit user recently wrote.
Though a handful of users agree with this speculation, some wonder if Jenner unfollowed Drake because his leaked song caused too much drama — especially since many fans were upset he seemingly insinuated to having a highly inappropriate relationship with the reality star when she only 19 in the song.
While the reasoning behind Jenner unfollowing Drake on Instagram remains unclear, many don't blame the makeup mogul for her actions since the rapper's lyrics certainly weren't flattering to her.
Though we hope the ongoing drama surrounding Drake's song didn't cause his friendship with Jenner to crumble, there's no telling where their relationship currently stands.