Kylie Jenner Walks Fans Through Her 'Easy' Banana Pancakes Recipe
Kylie Jenner loves these simple banana pancakes.
Kylie Jenner has been passing the quarantine time by cooking up some of her favorite recipes. On March 23, she showed off a video of her whipping up some tasty cookie pie. And the following day, she got personal by walking fans through her super easy banana pancakes recipe. (And, honestly, they look pretty amazing.)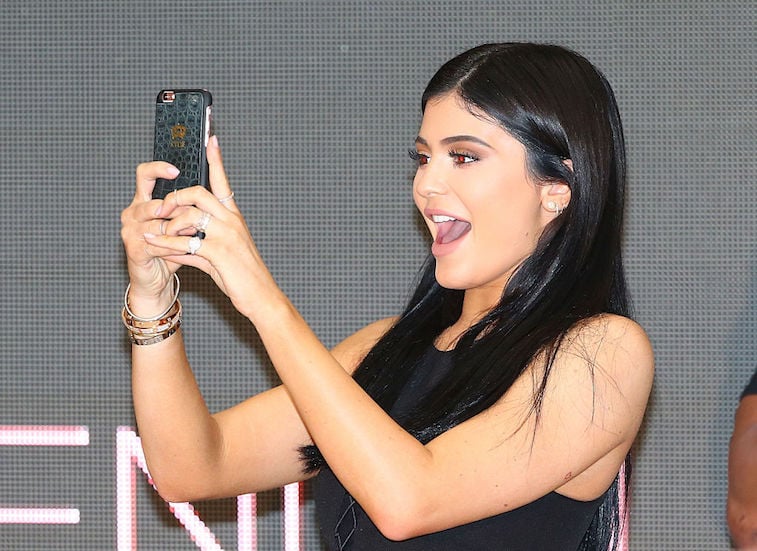 Kylie Jenner has limited her contact with everyone lately
Ever since the coronavirus became a pandemic, celebrities have been urging their fans to stay at home as much as possible. And Jenner has definitely been practicing what she preaches. The beauty mogul has been documenting her days at home and recently told fans that she just entered her second week of self-isolation.
Jenner has been watching movies with her daughter, Stormi, to pass the time. But she's also given fans a sneak peek into what she does when she has a lot of downtime.
She's been showing off some of her delicious meals
Jenner has been posting to her Instagram story just as much as ever, but rather than showing off all the fun parties and appearances she's attending, she's instead been showing off some of the tasty recipes she's cooked up for herself and friends. Jenner posted photos and videos of various dishes throughout the week, such as avocado toast with honey (a combo we totally want to try), and "cookie pie," which looked insanely delicious. Jenner sent some of the cookie pie to friends. And, most recently, she shared her recipe for banana pancakes.  
Jenner's pancake recipe is one fans will want to try
Jenner has always loved to cook for herself. Despite being a billionaire, she still knows how to make a decent meal on her own. Jenner walked fans through her banana pancakes recipe on her Instagram story, and it starts with mashing one banana in a bowl. Then, Jenner adds one cup of pancake mix (she uses Bisquick but emphasizes that the brand doesn't matter), then a half-cup of oat milk followed by one egg and a half-teaspoon of vanilla.
Jenner finishes the mixture with one tablespoon of sugar (brown or white sugar, depending on what she's in the mood for), mixes it all together, then makes tiny silver-dollar pancakes by scooping out the batter with a spoon. She cooks them until they're bubbly on the top, then flips them and lets them finish cooking underneath. Jenner finishes the dish with some syrup.
She continues to send encouraging reminders to fans about self-isolating  
Throughout the duration of this worldwide quarantine, Jenner hasn't forgotten about her fans. She continues to send positive messages to her fans, such as reminding them that this quarantine will be over soon and encouraging them to stay at home (the longer people ignore the lockdown, the longer it will last).
Right now, it's unclear when all of this will be over. But at least Jenner's biggest fans can still see the beauty mogul in action — just in a different way (in the comfort of her own home) this time.