Kylie Jenner Wants to Have More Kids in the Future, but Will It Be With Travis Scott?
Now that she has a 2-year-old on her hands, Kylie Jenner has been thinking about expanding her family in the upcoming future.
While the makeup mogul definitely wants to welcome more children over the next few years, it's hard to tell if she still plans to do so with her baby daddy/ex-boyfriend, Travis Scott.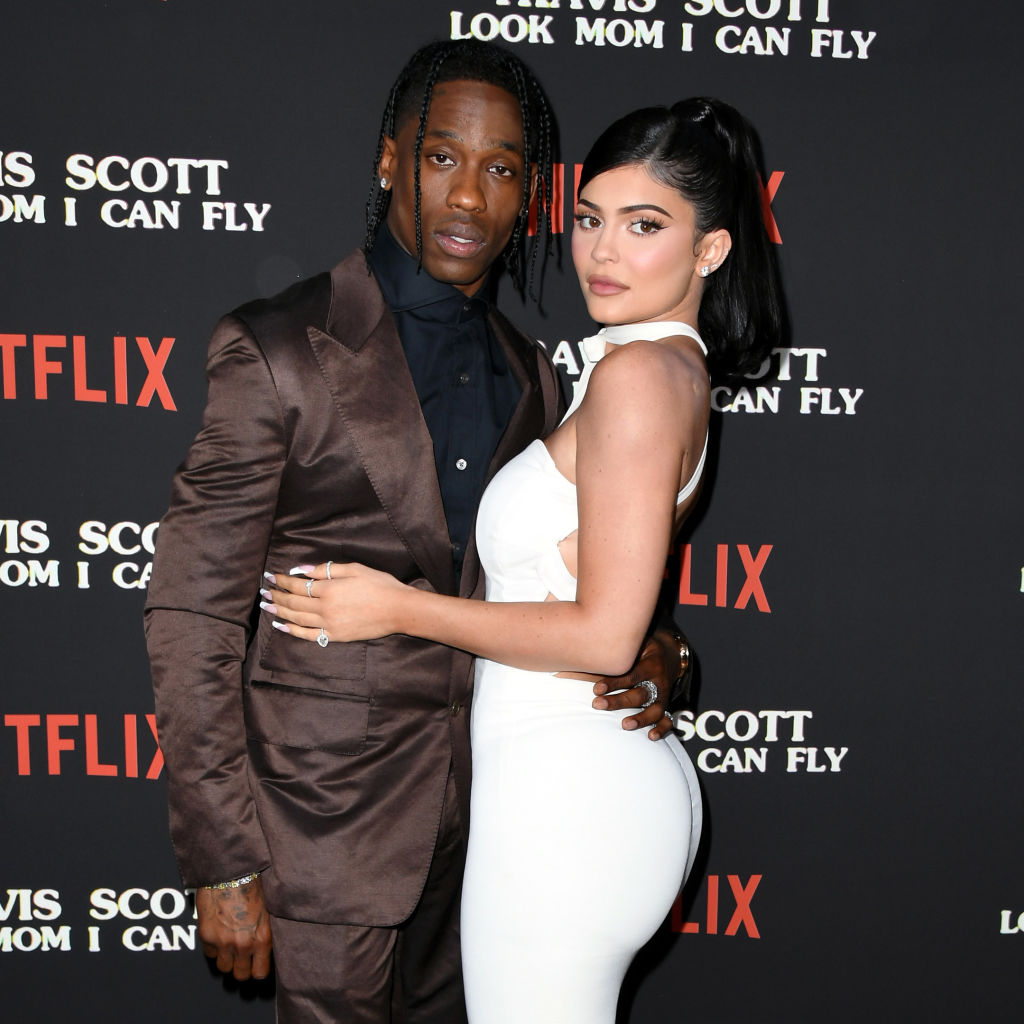 Jenner's not looking to have another baby at the moment
The Kylie Cosmetics CEO may love being a mother of one, but now that her little girl is getting older, she's heavily considering having more babies in the near future.
According to HollywoodLife, Jenner has been "a bit more emotional" lately — especially since her daughter, Stormi, just turned two-years-old on Feb. 1.
Though it's been hard for her to accept that her little girl is growing up, Stormi's 2nd birthday has also reminded Jenner that having more kids is something she still wants to do over the next few years.
"Kylie still would love to have more children and she talks about it all the time, how she feels she was born to be a mother, but there are no plans for another baby because she considers herself very much single right now," a source recently told the outlet. "Definitely in the future, though."
While having more babies is part of Jenner's future plans, we can't help but wonder if she's looking to expand her family with her ex-boyfriend, Scott?
Back in October 2019, it was reported that Jenner and Scott had called it quits after dating for two years.
According to insiders, the couple split because they weren't on the same page when it came time to discuss potential plans to have another baby — with one source telling People that the rapper hadn't "been giving her the commitment that she needs."
Will the couple rekindle their romance?
With this being a huge factor in their relationship, the couple decided to take a break in order to see how things would play out moving forward.  
Though they are still no longer together, those close to the former flames believe that they are not closing the door on their relationship just yet.
Since their split, Jenner and Scott have been working closely to co-parent their daughter, and have been getting along swimmingly these last few months.
The makeup mogul even gushed about her ex-boyfriend while sitting down with Harper's Bazaar earlier this month.
Despite no longer being together, Jenner confessed that she and Scott still maintain a solid relationship and shared that she considers the "Sicko Mode" rapper one of her closest friends.
"We have such a great relationship, we're like best friends," the reality star said. "We both love Stormi and want what's best for her. We stay connected and coordinated. I think about [my parents] in situations with Stormi, what they would do. They were very hands-on with me, and I want the same for Stormi."
Seeing as though they have been getting along great these last few months, it seems like there's still a chance Jenner and Scott could give love another try later down the line.
Whether or not that happens in the near future, it appears that Jenner still plans to expand her family — even if it isn't with Scott.
Jenner wants to give Stormi a few siblings
Back in January 2020, the 22-year-old billionaire opened up about having more children while filming a "Get Ready With Us" makeup tutorial with her older sister, Kim Kardashian West.
During the video, the Skims founder shares what it's like being a mom of four and goes on to ask her baby sister if she sees herself having the same amount of kids.
"I see myself for sure having four kids," Jenner said but stressed that she wasn't sure when she would want to welcome another baby into the world.
"I don't know if I'm going to have four kids tomorrow or if I'm going to have four kids in seven years," Jenner continued.
It appears that the reality star has her mind set on potentially giving birth to more babies in the next few years.
Whether or not these plans include Scott, at least we can expect to be introduced to another Kardashian-Jenner baby sometime in the near future!