Kylie Jenner Will Reportedly Appear in Cardi B and Megan Thee Stallion's New Music Video
Cardi B is finally making her long-awaited return to the rap game and has a lot in store for fans with her highly anticipated single "WAP." Not only is she collaborating with Megan Thee Stallion on the track, but the rapper's also enlisted the help several powerhouse celebrity females for the music video — including Kylie Jenner who's reportedly making a cameo.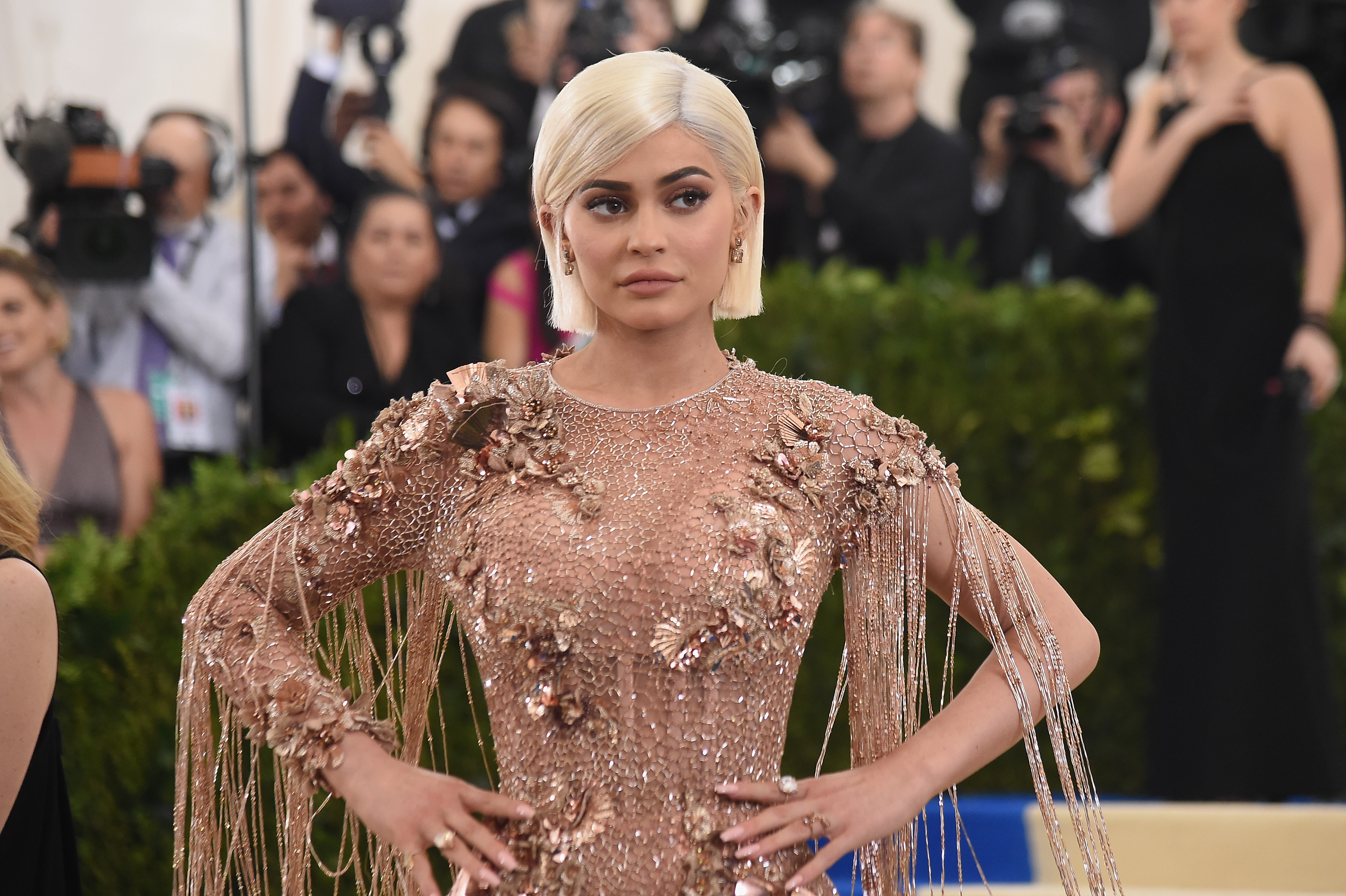 Cardi B and Megan Thee Stallion's new song is all about female empowerment
Fans of Cardi B nearly broke the internet when she announced that her new single "WAP" will feature Megan The Stallion. But it turns out that that's not the only surprise the rapper has in store for her Bardi Gang.
It's been reported that the song's music video, which is debuting on August 7, will feature cameos from girl bosses as the theme of the song and accompanying music video is all about female empowerment.
Sources close to the rappers recently told TMZ that Cardi B enlisted the help of powerhouse celebrities such as Mulatto, Rubi Rose, Sukihana, and Kylie Jenner for the music video to "reflect togetherness among women across the entertainment industry."
While they probably won't have verses on the track, fans can expect to see these famous ladies popping up on camera while Cardi and Megan deliver an empowering message on top of a killer beat.
Megan Thee Stallion and Kylie Jenner just found themselves engulfed in drama
News of Jenner reportedly appearing in Cardi and Megan's new music video comes a few weeks after she and the "Savage" rapper hung out together at a pool party, along with singer Tory Lanez.
RELATED: Tory Lanez Sources Deny Reports That He's Been Deported Following the Megan Thee Stallion Incident
After Megan posted an Instagram Live video of the three of them taking a dip in an outdoor pool, it seemed to fans that she and Jenner had developed a solid friendship.
However, many are now questioning where Megan and Jenner's relationship currently stands. It's since been rumored that the Keeping Up With the Kardashians star was the reason the drama between Stallion and Lanez kicked off that same night.
Later that evening, sources revealed that Lanez had been arrested for carrying a firearm. At the same time, Megan Thee Stallion was taken to the hospital after it was alleged she suffered a cut to her foot.
But Stallion later dispelled this rumor by stating that she was shot in both feet and that it was no accident.
RELATED: Megan Thee Stallion Appeared Irritated With Tory Lanez in Video Before Her Allegedly Shot Her
While the rapper didn't go into detail on why she was targeted, outlets later reported that it was Lanez who allegedly shot her. Though no one really knows why Lanez struck Stallion in the foot that night, rumors were swirling that Jenner allegedly caused the shooting to occur.
Adam Grandmaison, or Adam22, the creator of the "No Jumper" podcast, revealed on his show that he believes Stallion and Lanez were romantically involved. He further speculates that Lanez may have been flirting with Kylie that night, which eventually led to a fight with the rapper.
After things got a little too heated, Lanez apparently took out his gun and shot Megan.
While it hasn't been confirmed whether or these rumors are true, if they are, we can guess that Megan and Kylie are keeping their distance from each other.
But even if that's the case, sources revealed that the "WAP" video was shot one week before that drama-filled night.