Kylie Jenner Confessed She'd Have This Job If She 'Wasn't Kylie Jenner'
It's hard to picture Kylie Jenner doing anything other than being Kylie Jenner. The 22-year-old billionaire has built an entire makeup brand around herself. After seeing how much her fans appreciated her overlining her lips, she came out with lip-kits, which eventually led to her founding Kylie Cosmetics. Furthermore, her presence on the hit reality show, Keeping Up with the Kardashians helped to build her platform and following. Now, Jenner is one of the richest and most popular celebrities in the world. But, a recent YouTube video reveals what Jenner would do with her life if she were anyone other than herself.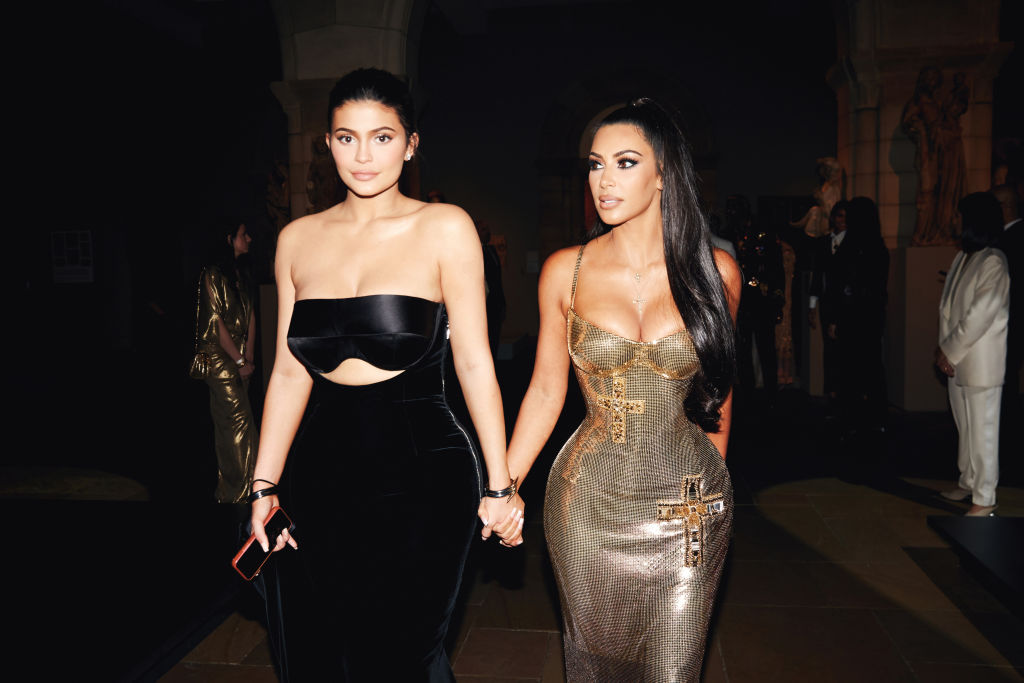 Kylie Jenner surprises fans with new YouTube video
On January 21, 2020, Jenner surprised her fans with a new YouTube video featuring Jenner's older sister, Kim Kardashian West. The video entitled "Get Ready With Us: Kim and Kylie" shows Jenner doing her sister's makeup with all products from their respective brands, Kylie Cosmetics, Kylie Skin, and KKW Beauty. "Today I'm gonna do my big sister's makeup," Jenner exclaims before pulling Kardashian West into a big hug. "I've always wanted to do Kim's makeup," Jenner admits after the pair reveals that they've wanted to do the video together for at least three years. "I killed this, so I can't wait for you guys to watch this, because I'm really happy with my work," Jenner shared with her millions of fans.
Jenner does Kim Kardashian West's makeup
While Jenner does Kardashian West's makeup, the pair also does a bit of a Q&A. They discuss who is truly Kris Jenner's favorite child and reveal some things about them that nobody knows. An example of this is when Jenner admitted that she was very into sports growing up. She revealed that she used to play flag football with the boys and run track. In fact, the young mom holds the record for the long jump at her high school. But, that's not the only thing that Jenner reveals in the YouTube video. She also shared what her dream job would be if she wasn't the rich mogul that she is today.
The billionaire would love to be a makeup artist if she wasn't famous
"I would be a makeup artist if I wasn't Kylie Jenner," the 22-year-old declared while putting Kardashian West's eyeshadow on for her. "You would for real," the KKW Beauty owner inquired. "For real, I would really love it," Jenner confessed while smiling. Playing the role of the supportive sister, Kardashian West quickly offered a solution for the billionaire to live out one of her dreams. "Aww. Well, I'm not good at it, so I can pay you and you can come over and do it like once a month and perfect your craft." "Okay," Jenner says gamely amidst Kardashian West's talking, "I'm really expensive so…," she adds on warning her sister. "You are?" Kardashian West questions. "I mean this beat. Are you so impressed right now?" Jenner asks.
Fans show their admiration on Instagram and YouTube
Kardashian West did end up being impressed with the overall look and she wasn't the only one. Jenner's fans also were enamored with the finished face. "Kim and I said "wow" at the same time. Kylie really should've been a makeup artist," one fan wrote on YouTube. Fans on Instagram were loving the look also and even makeup artists chimed in to tell Jenner what a great job she did. "You're really coming for my career😰😂😍 ," Jenner's personal makeup artist, Ariel Tejada commented. "Wow, you did really good Kylie! 🔥 " Makeup by Mario co-signed.
Jenner has been doing makeup since the sisters were kids
Though Jenner isn't a makeup artist, her love of makeup stretches back years. In fact, in the video, the KKW Fragrance owner admitted that she used to watch her younger sister get ready and do her makeup when they both still lived with their mother, Kris Jenner. Jenner might be busy with Kylie Cosmetics for the time being, but we're sure that if she wanted to, people would pay exorbitant amounts of money for her to be their makeup artist.