Kylie Jenner's Beauty Secret Is Drenching Herself in Cheap Organic Oils
Kylie Jenner shared her budget beauty hack for her body.
Kylie Jenner is beautiful. She's also a successful international supermodel, and she is the first in her family to reach a net worth of more than $1 billion. Most of that cash is thanks to her makeup brand: Kylie Cosmetics. Since Jenner knows beauty so well, fans are always on the lookout for tips from the star herself. Last year, she shared a surprising one. It's low-budget and not what you'd expect from a billionaire.
Kylie Jenner gets oils on Amazon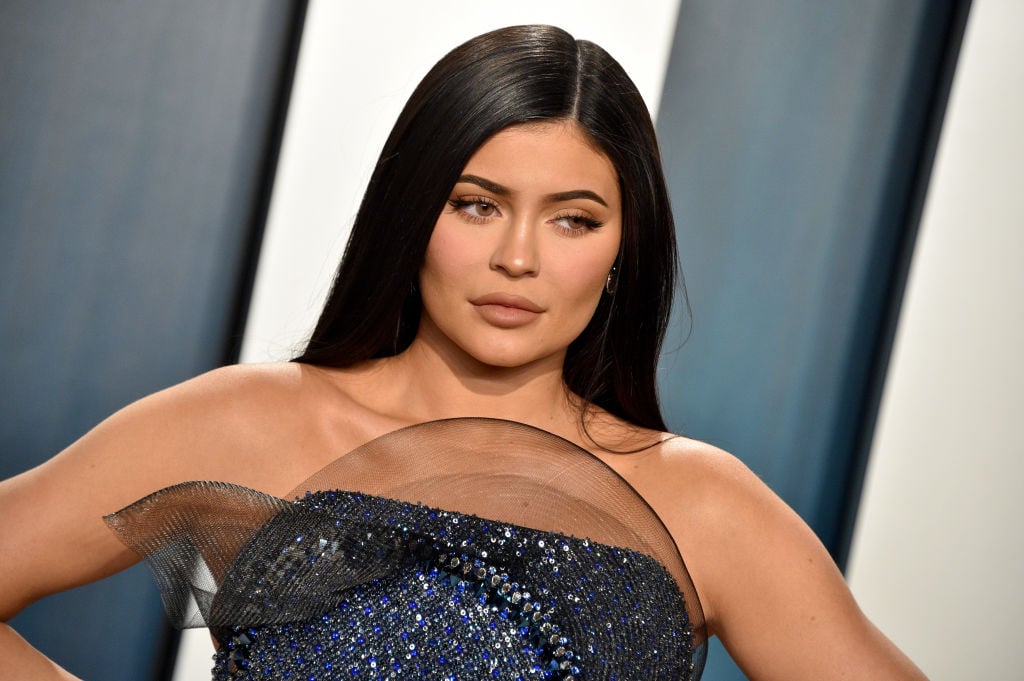 In a July 2019 interview, Jenner revealed that she uses essential oils to keep her skin looking it's best. Even though Jenner is worth over a billion dollars, most of the oils she gets won't break the average person's bank account.
Apparently Kylie buys them on Amazon. She gets a ton, since she uses so much of them. A lot of what she uses can be purchased for around $12 a bottle. 
There's no special secret to how Jenner applies the oils to her skin. She does use it generously, however. As she told sister Khloe Kardashian: "I drench myself in organic oils that I get off of Amazon."
That sounds like a lot of oil, so even though the bottle only costs $12, they may not last very long in Jenner's bathroom. 
It seems like Jenner uses these oils on a daily basis, as part of her normal shower routine. She applies it liberally "after [she turns her] water off and [she's] drenched."
Jenner isn't too picky about the type of oil. They have to be organic, but she changes it up between "almond oil, or olive oil, or jojoba oil." Anyone can buy these off of Amazon, so fans can replicate Jenner's routine pretty easily. 
When it comes to beauty, Kylie Jenner knows her stuff 
When Jenner gives a beauty tip, fans would do best to listen. She knows her beauty. After all, she started her own super successful cosmetics company. 
Kylie Cosmetics has been a hit since its inception in 2015. The company started with lip kits, but Kylie later expanded to include other beauty product lines, including skincare, eye makeup, and eyebrow kits. 
Jenner recently sold the majority share in her company to Coty, an international beauty conglomerate that owns many of the most popular cosmetics brands. Kylie Cosmetics will join the likes of OPI, CoverGirl, Clairol, Rimmel, and others in the Coty portfolio. For the privilege, Jenner was paid $600 million for 51% of her company. 
The company has made Jenner the richest Kardashian Jenner family member. She has a net worth of around $1 billion.
How Kylie Jenner stays fit
The Kylie Cosmetics creative force is generous with her fans. Jenner is not afraid to tell the public exactly how she looks so good.
Although some have accused her of having plastic surgery in the past, Jenner insists it is just fillers. She's also told fans exactly what she eats to stay in shape. 
Jenner starts every day off with a glass of celery juice before breakfast. Her first meal of the day consists of coffee, turkey bacon, and scrambled eggs. Even though she used to eat a lot more junk food, since her daughter Stormi was born she's been keeping things healthy. 
Jenner told fans that a healthy diet is what helped her get rid of the baby weight. Even though she does get a lot of cardio in, she really doesn't like intense workouts. That means that an exercise-based approach to weight loss isn't for her. She had to focus on her eating habits, and it paid off.