Kylie Jenner's Company Isn't Nearly As Profitable As It Seems
When Keeping Up With the Kardashians first began, Kylie Jenner was just ten-years-old. However, as fans know, the show has been airing for 18 seasons, and things have changed. Looking back at Kylie Jenner's journey in the spotlight, she followed her sisters' suit and used her platform in typical Kardashian-Jenner fashion to help promote the family's brand and success. With the assistance of the ultimate mom-manager, Kris Jenner helped her daughter release her first line of "lip kits." The product sold out in record timing. This seemed to be the beginning of many marketing opportunities for Kylie Jenner.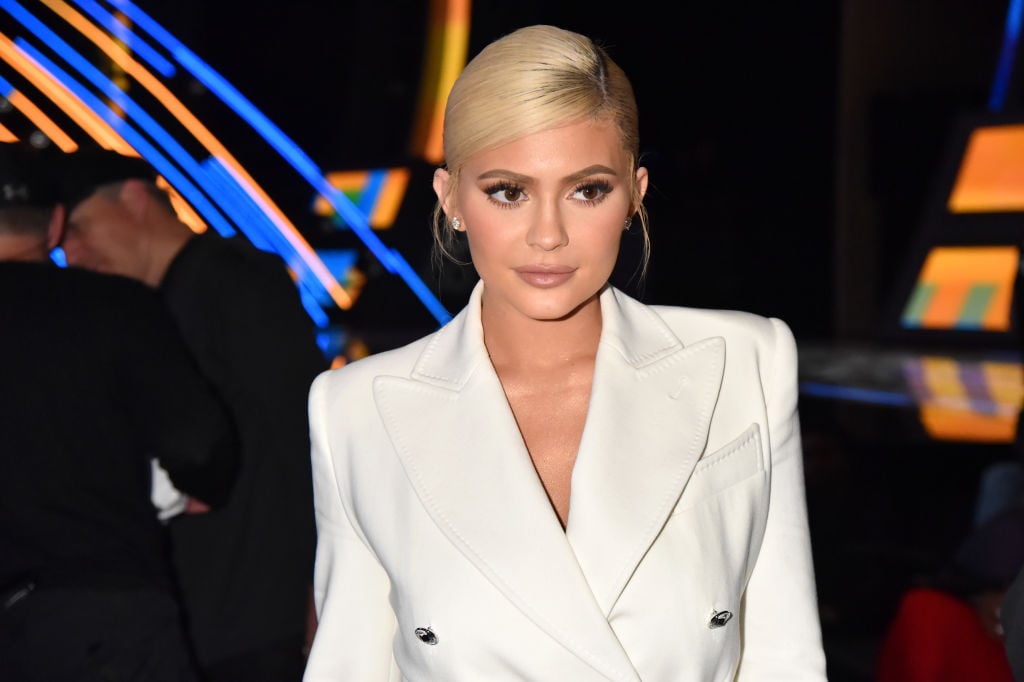 Kylie Jenner was named 'The Youngest Self-Made Billionaire' 
Kylie Jenner's success and fame were beginning to seem limitless. Keeping Up With the Kardashians fans and viewers can probably remember when Kylie Jenner was named as the youngest self-made billionaire in 2019. The title she received from Forbes took the reality television star to new levels of fame and success. Imagine the public's reaction when Forbes acknowledged Kylie Jenner's billionaire status for the second year in a row. The youngest sibling of the Kardashian-Jenner family seemed to have learned a thing or two about successful business endeavors. However, recently there has been a reason to believe that much of it was a complete lie. 
A look back at Kylie Cosmetics and the company's revenue
Kylie Cosmetics was released shortly after the famous star launched her infamous lip kits. The beauty product generated a lot of attention in the cosmetic industry, and according to Kylie Jenner and her team, the sales and revenue were absolutely incredible. The star's publicists and mom began to see what they could do to get Kylie Jenner on the cover of Forbes as a way of honoring all of her success and hard work. When Forbes asked for proof of the significant sales they received Kylie Jenner's tax returns that indicated well-over 300 million dollars of revenue for 2016.
However, as Forbes has recently pointed out, "the documents, despite looking authentic and bearing Kylie Jenner's signature, weren't exactly convincing since the story they told, of e-commerce brand Kylie Cosmetics growing from nothing to $300 million in sales in a single year, was hard to believe." As a result, Kylie Jenner didn't get the spot or ranking she was hoping from Forbes, but, naturally, Kris Jenner turned to other sources as means of sharing the numbers and profits that Forbes was hesitant to sign-off on. As time went on, the unbelievable profits slowly started to become more feasible. At least that was that case until one of Kylie Jenner's business decisions was revealed.
What happened when Kylie Jenner sold part of Kylie Cosmetics? 
This past November Coty announced that they would be buying 51% of Kylie Cosmetics. The beauty company spent around $600 million based on the evaluation that Kylie Cosmetics was valued at $1.2 billion. It seemed like the business acquisition was just what Coty was looking for until they found out some unsettling information surrounding the deal.
Coty analysts were skeptical of the deal despite the company's optimism and excitement. Many sources thought Coty paid far too much for the celebrity brand. Unfortunately, that may be exactly what happened in this case. When looking at the profit and revenue over the span of 12 months Coty concluded the revenues were much lower than the previous numbers that were shared, and it didn't end there. Simply put: 
"Coty said that sales were up 40% from 2018, meaning the business only generated about $125 million that year, nowhere near the $360 million the Kardashian-Jenners had led Forbes to believe." It goes without saying that Coty is probably pretty upset and looking forward to getting to the bottom of the scandalous issue.