Kylie Jenner's Diamond Stud Earrings Costs An Eye-Watering $50,000
It's no secret that Kylie Jenner is insanely rich. The youngest Kar-Jenner sibling is the wealthiest person in her family and has no problem showing off her $1 billion net worth.
And because she doesn't mind flaunting her massive fortune, Jenner often shows off her designer handbags, shoes, and luxury cars on social media — she's even displayed her opulent diamond stud earrings that cost a whopping $50,000.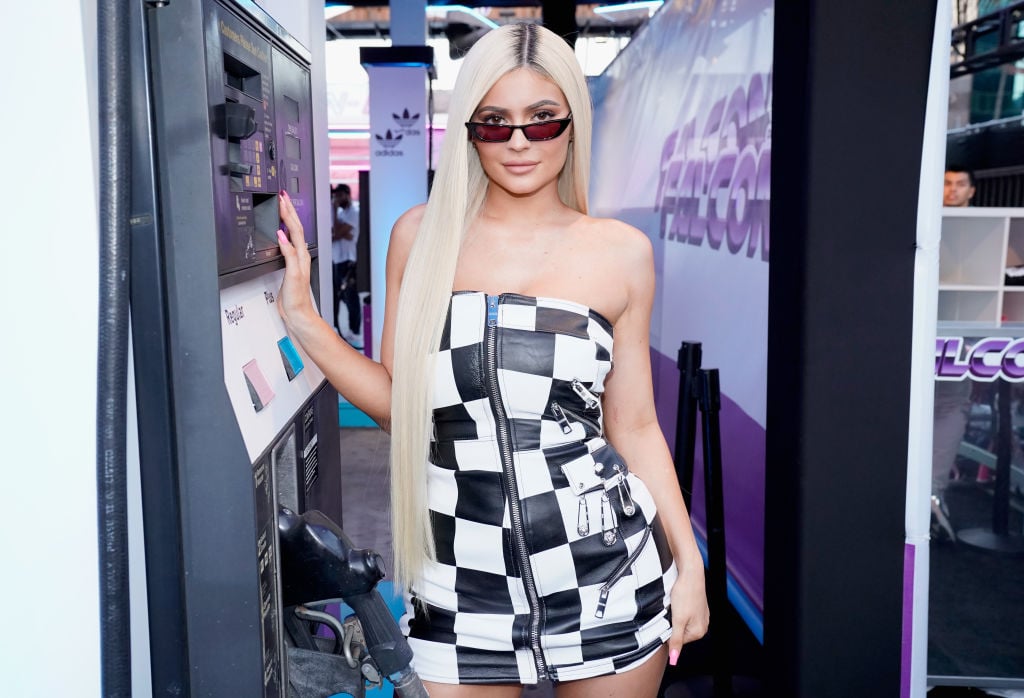 How does Jenner make her money?
Though she rakes in a pretty penny from Keeping Up With the Kardashians and various endorsement deals, Jenner makes much of her earnings from her company Kylie Cosmetics.
When the makeup mogul launched her company in 2015, she only sold Kylie Lip Kits. But within four years of the brand's launch, Jenner created an entire beauty empire and now sells everything from eye shadow palettes to skincare products.
RELATED: Kylie Jenner Credits 1 Thing For Her Billionaire Status — and It Isn't 'KUWTK'
In 2019, she was named the youngest self-made billionaire by Forbes, with her company valued at an even $1 billion. Later that same year, Jenner sold Kylie Cosmetics to the beauty conglomerate Coty for a whopping $600 million but still owns 49% of the company.
She often treats herself to lavish gifts
In addition to building a massive beauty brand, Jenner has also built up her collections of expensive goods. The makeup mogul is known for treating herself to the best items money can buy and regularly flaunts her lavish purchases on social media.
She often buys herself luxury cars and designer clothes and shoes, but she also dishes out a pretty penny for new additions to her vast handbag collection, which includes over 400 purses.
RELATED: Kylie Jenner Says She Would Save This $150,000 Handbag If Her House Was Ever on Fire
Jenner's purse collection — which is worth an estimated $1 million — includes some of the most exclusive handbags from designers like Fendi, Prada, Chanel, and Hermés. The assemblage even includes custom made designer purses for her daughter Stormi, who might only be 2-years-old but already has a love for expensive bags just like her mom.
Jenner recently sported her $50,000 diamond stud earrings
In addition to buying luxury cars, handbags, as well as designer clothes and shoes, Jenner also spends her money on expensive jewelry pieces that often make appearances on her Instagram account.
The makeup mogul recently posted a photo of herself dressed up for Scott Disick's 37th birthday wearing a $2,070 lime green leather coat, a creme-colored mini dress — oh, and let's not her $50,570 Harry Kotlar diamond earrings.
RELATED: Kylie Jenner's Chanel Tennis Set Costs a Ridiculous $1,200
Jenner is a big fan of the opulent studs as she's worn them on multiple occasions throughout the years. In 2015, she was spotted wearing the diamond studs while she was announced as Brand Ambassador for Nip + Fab at the W Hollywood.
Three years later, she rocked the earring again for her 2019 Calendar Shoot. The makeup mogul even wore the earrings in her Kylie Cosmetics Birthday Collection shoot in August 2019.
While Jenner has probably spent way more on jewelry pieces, it definitely seems like she's getting her money's worth with these $50,000 diamond stud earrings.