Kylie Jenner's Grandma Just Revealed the Heartbreaking Reason Kylie Broke Up with Travis Scott
Kylie Jenner and Travis Scott have been making headlines ever since their breakup. Jenner's grandmother just revealed the real reason for the split.
Since Kylie Jenner and Travis Scott broke up, fans have been wondering what happened between them. Did he cheat on her? Did they fall out of love? Was having a baby too much for the couple to handle?
Until now, everything that has been reported about the breakup has just been speculation from "sources," but recently a member of the Kardashian/Jenner family actually spoke out on the issue and revealed what really happened.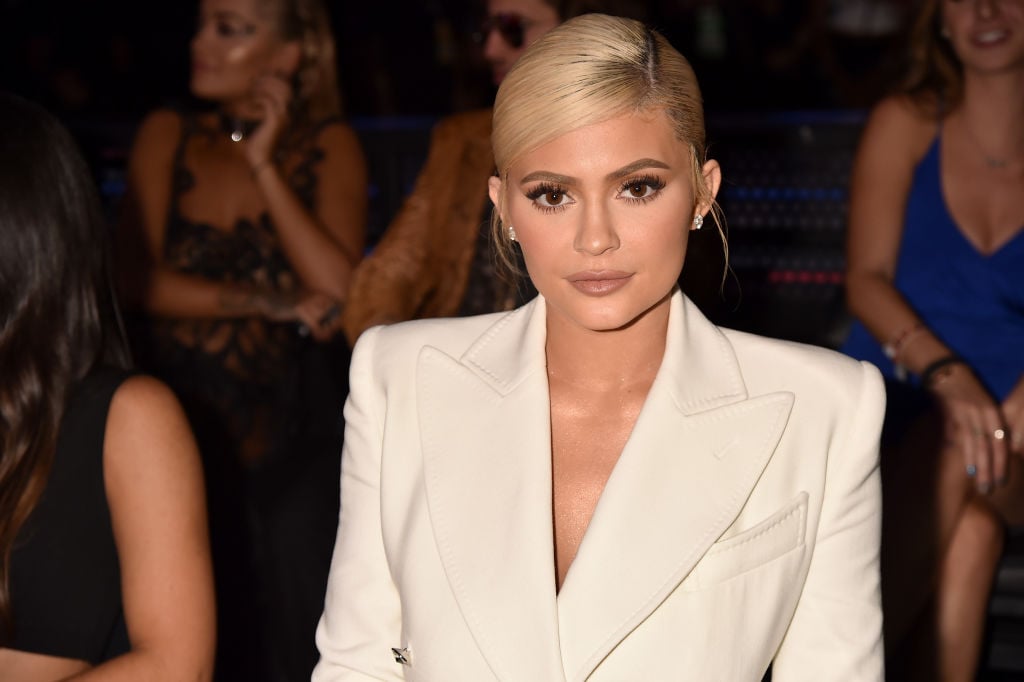 Kylie Jenner and Travis Scott's quick romance
As with most Kardashian/Jenner relationships, Kylie and Scott's started and ended rather quickly. The two got together after meeting at Coachella in 2017. By February of the next year, they had already welcomed a little girl into the world. And then, the relationship was over by October of 2019.
Why do 'sources' say the couple split?
Since the split, several sources have been speaking to the media and giving their two cents on what happened between the couple.
Some people chalked the separation up to the two being in different places in life.
"Kylie is young, but she really wants the traditional family life," a source told Entertainment Tonight. "She has seen her older sisters with big families and multiple kids and she wants the same. She loved being at home with Travis and their daughter, Stormi Webster, more than anything. But right now, their priorities are different."
"It was hard for him to be coming home every night to be with the family and putting Stormi to bed." the source continued. "That's not where he is in his life. It made Kylie insecure and anxious. The last few months, Kylie felt they were drifting and she was never really sure what was going on."
What does Kylie's grandmother have to say?
Kylie's grandmother, Esther Jenner, recently told The Sun that she has been in close contact with Kylie throughout the split.
"Kylie and I keep in touch, we both have iPhones and Facetime," she said. "She puts the baby on the FaceTime and I can see her progress, she's a darling little child."
"I was sympathizing with Kylie a short time ago about the breakup with the baby's father [Travis].
"Kylie just smoothed over it real quickly, [saying] 'We're both going to be good parents to her' like in defense almost."
Esther credited the split to the fact that Scott should have proposed.
"But that's what happens really, so often," she said. "Young people today, they think they can live together, start a family together, without being married, it doesn't work! I don't know."
Are Kylie Jenner and Travis Scott getting back together?
Though they aren't currently together, Kylie and Scott have been spending a lot of time with one another.
"They celebrate all the big holidays together with Stormi," a source told People. "It was the same for Thanksgiving — Travis was invited to Kris' Palm Springs house.
And their friends and family have been noticing that the two seem to really enjoy their time together.
"Kylie and Travis are good," the source continued. "They get along and seem happy whenever they are together. They are all about making sure Stormi has a happy life. They are not officially back together, but you can tell that they still love each other."