Kylie Jenner's Instagram Post Might Prove She Doesn't Use Her Own Brand's Skin Products
The problem with sharing everything on social media is that it's more likely you'll get called out for a lie. People who choose to make their whole lives public better be consistent or trolls will jump all over everything. 
That's what happened to Kylie Jenner. It has happened to her more than once. The most recent time, fans are calling her out for posting a picture of herself putting on sunscreen. Only the brand isn't Kylie Skin.
Fans are criticizing Kylie Jenner
Kylie posted some salacious pics on Instagram featuring herself spraying on sunscreen. Only fans couldn't help but notice it wasn't Kylie Skin branded cosmetics.
Jenner launched Kylie Skin in May of 2019. It's an offshoot of her cosmetics company, Kylie Cosmetics. Kylie is now a billionaire thanks to Kylie Cosmetics, so Kylie Skin seemed to be a safe bet. 
Fans reacted pretty negatively to the post, but not just because of the sunscreen. As fans on reddit put it, the whole thing reeks of "cringe." One fan wrote "God it is super cringe. 'Hey can you film me putting on sunscreen sensually and then post it as a thirst trap?'"
Basically they thought the post itself was over the top, and the fact that she didn't even bother to be seen using her sunscreen was just icing on the cake.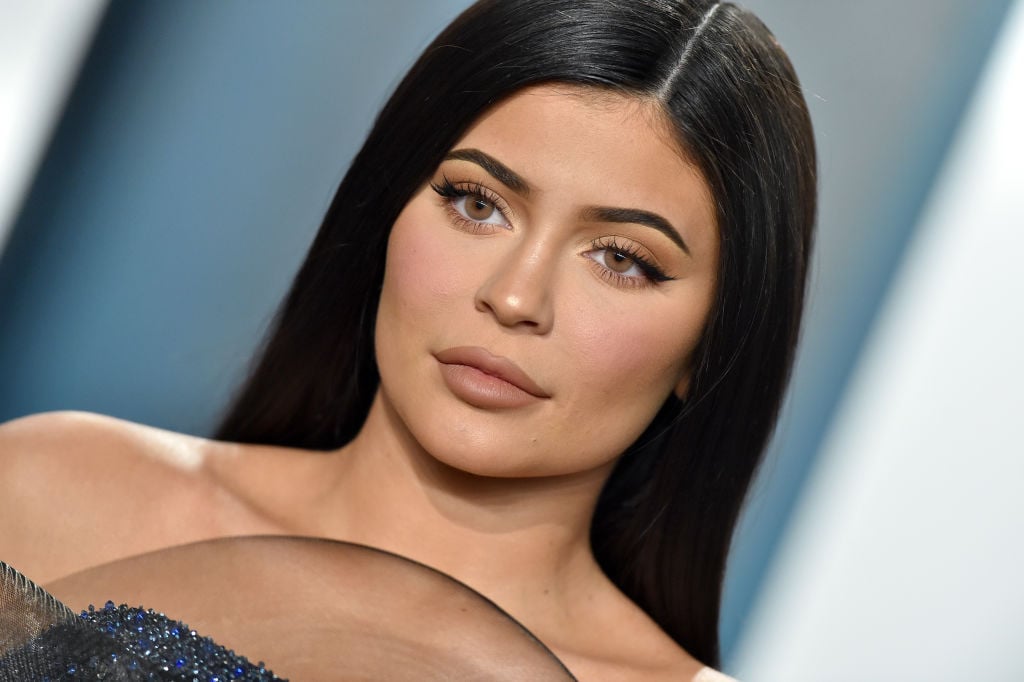 It's possible Kylie Skin is the only brand the KarJens won't use
Fans think that Kylie Skin is "a scam." There's chatter on the popular Keeping Up with the Kardashians subreddit that Kylie Skin is one brand none of the Kardashians want to use. One fan pointed out "They use their make up, skims, good american, talentless, yeezy etc. but when it comes to kylieskin they don't use it. Even in the promo videos it looked like Kylie didn't want to put it on."
Really, though, that might not be true. Other KarJen family members have been called out in the past for not wearing Kylie Cosmetics. There have been other Instagram blunders similar to this one.
It's not necessarily a bad thing that Kylie and her sisters sometimes uses other brands. It could be that Kylie Cosmetics and Kylie Skin products don't offer all the things that they need. As one fan pointed out, Kylie Skin sunscreen isn't waterproof. That could be an innocent explanation for why Kylie was wearing another brand in her post. 
However, it's not the first time Kylie has admitted to using another skincare product. 
This may not be the first time Kylie Jenner hinted that she doesn't use Kylie Skin
In July of 2019, Kylie told her sister Khloe during an interview that she covers herself in organic oils when she gets out of the shower. She apparently buys the oils on Amazon, and in large quantities to be able to sustain the practice.
In July of 2019, Kylie Skin had already launched. Kylie was essentially admitting that she doesn't use her own skin products, just a few short months after her skincare line launched.
Again, it's possible that Kylie Skin doesn't offer a product that is similar to the oils Kylie reportedly uses after her shower. However, if she developed the line, couldn't she have also developed a product that met that need? She could have even improved on her oil concept, either by adding aromas or making the oil easier for people to apply. 
The other reason fans jump on any sign that the KarJens aren't supporting their own brand is that they act as ambassadors for their products. Kylie and her sisters are constantly using their own personalities to advertise products. Kylie will take pics of herself using a product and post it to her personal Instagram account. That makes fans think it's personal, and they're more likely to buy products because of it. When fans realize the advertisements weren't personal at all, they often get offended.