Was Kylie Jenner's Instagram Shoe Cover-Up a Nod to Kimye's Split or No Big Deal?
The Kardashian-Jenner clan is America's first family. Just like the Royals in England, their American fans pick apart every little thing they do. Sometimes that means assigning meaning to meaningless social media posts. But fans aren't always on the wrong track. Sometimes speculation is spot on. For months, fans have said that divorce was in the cards for Kim Kardashian West and Kanye West. Although they haven't spoken out about the rumors, at this point it seems like a sure thing. Now fans on Reddit are wondering if Kylie Jenner is modifying her posts because of Kimye's impending end.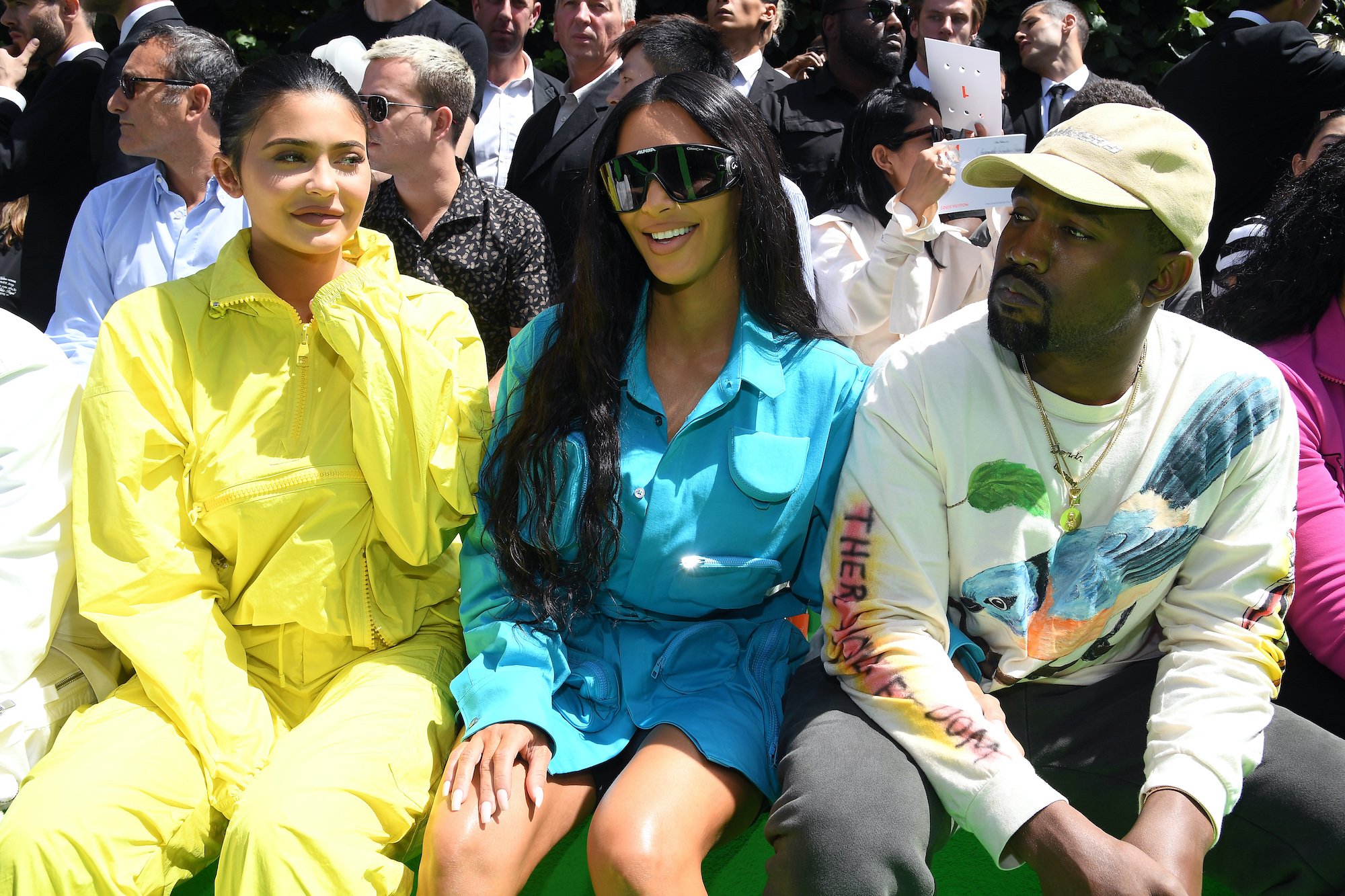 Kylie Jenner covered up Travis Scott's shoes on Instagram 
Jenner recently posted a cute picture of her daughter Stormi on Instagram. In the last photo from the set, Stormi is at her dad, Travis Scott's, feet. He's leaning over her, maybe to make sure she doesn't fall. Jenner put two hearts around Stormi. The hearts happen to be right over Scott's shoes. It's impossible to see his footwear, and some fans think that's no accident. 
The picture was part of a few Jenner posted on her daughter's birthday. Jenner wrote on the post that she was "crying today because I can't stop the time" Kylie wrote about all the things she enjoys doing with her now 3-year-old daughter and added, "happy birthday to my baby forever!!!!" 
Some fans think Travis Scott has a pair yet-to-be released sneakers 
Fans were more interested in her cover-up of Scott's shoes than Kylie's post about Stormi. The picture looks recent, so people were wondering why Kylie would cover up Scott's shoes if it is on purpose. She could have randomly placed the hearts around Stormi, but it does seem a little suspect. The hearts are right over Scott's shoes, which are about level with Stormi's calves. If Kylie were just placing the hearts where it made more sense, wouldn't she put them around Stormi's head?
A fan posted the photo on Reddit and asked if the heart placement may have to do with Kim Kardashian West's rumored divorce from Kanye West. A lot of fans thought that was a stretch. They thought it was more likely that Scott is wearing an unreleased pair of shoes, either from a collection of his own or someone else. One fan replied "lol you have a wild imagination. It's probably unreleased Nikes. Travis is signed to Nike and doesn't wear any other brand." Scott is notoriously private, which could have a lot to do with the heart placement. 
Other fans think Kylie Jenner's cover up has to do with Kim Kardashian and Kanye West's divorce 
There were fans who think Scott may have been wearing a pair of shoes from Kanye West's collection. If Scott was wearing Yeezy sneakers, Jenner may want to hide them because of the marital problems her older sister Kim is facing. Most fans were skeptical, but one commenter wrote "These girls always leave low key insults for us to find … It's not a far stretch considering the state of Kimye's marriage." 
Other fans wonder if Scott could have been barefoot. It looks like the picture was taken in someone's driveway. Scott may have walked out without shoes, and Kylie put hearts over his feet to keep up his image. Scott is very particular about how he's portrayed, and fans can't picture him without his signature sneakers. One fan wrote, "Imagine if it was because he was barefoot… can't picture Travis not in sneakers." 
That explanation may make more sense than the Yeezy theory. As one fan pointed out, Kim posts pics of herself in Yeezys a lot, including in recent pics.