Kylie Jenner's Instagram Stories Prove She Isn't Having Kids Anytime Soon, Say Fans
There's been a lot of speculation floating around about a post-pandemic baby boom. With everyone holed up inside with their significant others, some people think that there are bound to be more babies born in nine months.
Some fans of Keeping Up with the Kardashians think the Kardashian-Jenner clan will have its own mini baby boom after all this. There's speculation that Kylie Jenner or her sister Khloe Kardashian may be pregnant already. In fact, fans would love to see both of them have babies at the same time.
However, some people speculate that Jenner isn't likely pregnant right now based on her Instagram stories.
Kylie Jenner posted pics of herself drinking coffee and wine
Fans on Reddit were discussing the possibility of a brother or sister for Jenner's daughter Stormi Webster, when one user pointed out that Jenner's Instagram stories may indicate she's not pregnant.
Jenner has been posting just as many pictures of herself as ever, and in some of them, she's drinking wine and coffee. As one fan pointed out, pregnant women can drink some coffee. In fact, evidence shows that pregnant women may be able to have a glass of wine every once in a while without any consequences for the baby.
But it's unlikely that Jenner would post herself drinking wine if she were pregnant. Even though it may be safe, it would open her up to a lot of criticism.
Jenner may not be pregnant right now, but there's still time. Quarantine isn't over yet, and Jenner is quarantining with her ex.
Travis Scott and Kylie Jenner are self-isolating together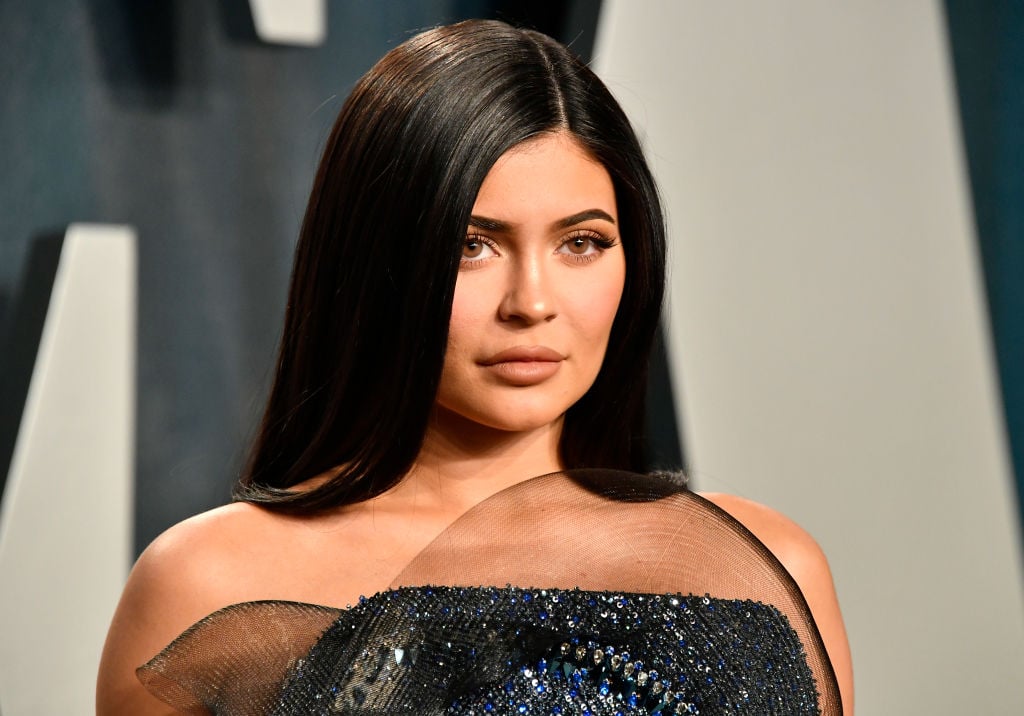 Even though they still swear they are not together, Jenner and her ex, Travis Scott, are actually self-isolating together. They say they're doing it for their daughter Stormi.
Since Scott wouldn't be able to visit during this time unless he lived with Kylie, they decided to quarantine together so that he would still be able to see Stormi.
Obviously the reunion has fans suspicious. There are a ton of rumors that the two are back together. Fans haven't gotten confirmation from Kylie herself, but a surprising source spoke up to say the two are in fact a couple again.
Jenner's nephew Mason Disick, 11, found his way on to the internet and started answering fan questions. He said Jenner and Scott are not an item again, although it's not clear if fans can trust him. He is just a kid, after all. Plus, right after all this went down, his mom took away his Instagram account.
Did Kylie Jenner have an easy pregnancy?
In fact, fans don't know much about Jenner's experience with pregnancy. She pulled off one of the most amazing feats of modern times and actually hid her pregnancy from the public completely. It might not sound crazy, but considering the fact that she was still constantly photographed, and posting on social media, it's pretty impressive.
Jenner didn't give any hint of being pregnant until her daughter Stormi was born. Then she announced her bundle of joy with an Instagram post.
But Jenner's secret pregnancy means fans didn't get to hear about her experience until after the fact. Now, fans feel Jenner has given conflicting accounts of how the pregnancy was for her.
In a video she posted shortly after giving birth, she claimed she had a very easy time carrying and then giving birth to Stormi. In more recent videos, she's told her best friend Stassie Karanikolaou that she doesn't want kids because of how difficult the ordeal was.
Some fans suspect that she may have been feeling an adrenaline rush right after childbirth. Maybe holding her brand-new baby in her arms made Jenner see the experience through rose-colored glasses.