Kylie Jenner's Most Iconic Hairstyles, Ranked
Kylie Jenner has rocked plenty of looks since her teenage and young-adult years started. The Kylie Cosmetics founder might have made her fortune in makeup, but her hair might be the most famous part of her image these days. Jenner doesn't keep the same look for long, and she's shown up in everything from a short, dark bob to her long, bright yellow locks. Here are her best hairstyles, ranked.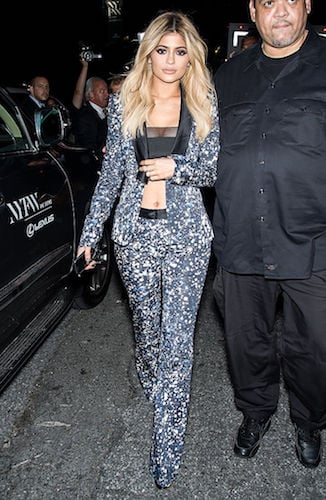 Jenner's sandy brown, Khloé-Kardashian look
In early 2020, Jenner posted a photo to Instagram featuring long, medium-brown hair. The color, which some might say verged on sandy blonde, gave off major Khloé Kardashian vibes (Kardashian had a very similar hair color a few years back). Jenner wore the look while on vacation in March, and it seems to be her color of choice for now. Plus, it's received rave reviews from fans. Some have called it her best look yet.