Kylie Jenner's Most Iconic Hairstyles, Ranked
Kylie Jenner has rocked plenty of looks since her teenage and young-adult years started. The Kylie Cosmetics founder might have made her fortune in makeup, but her hair might be the most famous part of her image these days. Jenner doesn't keep the same look for long, and she's shown up in everything from a short, dark bob to her long, bright yellow locks. Here are her best hairstyles, ranked.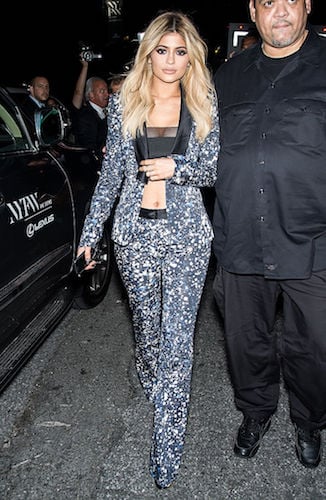 Jenner's sandy brown, Khloé-Kardashian look
In early 2020, Jenner posted a photo to Instagram featuring long, medium-brown hair. The color, which some might say verged on sandy blonde, gave off major Khloé Kardashian vibes (Kardashian had a very similar hair color a few years back). Jenner wore the look while on vacation in March, and it seems to be her color of choice for now. Plus, it's received rave reviews from fans. Some have called it her best look yet.   
Jenner's peppermint green, super fun style
Jenner has played around with some pretty out-there hair colors, and for the most part, they've all looked good on her. 2015 was the year of the hair for Jenner, who changed her look countless times to feature colors that most people wouldn't dare try. And one of those happened to be the peppermint green hair she wore to the grand opening of the Sugar Factory in New York City. The color was bright yet subtle, and it somehow looked perfect in conjunction with her natural-looking makeup and ivory two-piece outfit.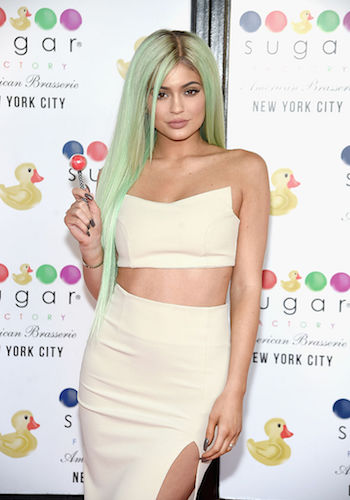 Her platinum-blonde, medium-length hair
2015 Also saw Jenner's hair go to opposite end of the spectrum, switching things up from dark brown to bright blonde. Though she rocked the platinum bob for quite a while in 2017, it was the medium-length blonde waves that looked even better on her two years prior. Jenner most notably wore the hairstyle to New York Fashion Week back in September 2015.
Her long, bright yellow locks
Jenner kicked off 2020 by showing off a surprising look: Long, bright yellow hair. It had been a while since she'd stepped so outside the box with her hair styles, and she definitely packed a punch with the look. Jenner also switched from super long to a short bob, all while keeping the same wild color. Fans were obsessed with the look in the comments section, and though it only lasted a few days, it was one of her most memorable hair colors.
Her long, dark, classy waves
To us, Jenner's most iconic hairstyle is the classic dark waves she always reverts back to. It's the closest look to Jenner's natural hair, and it's the style that looks like it fits her best. Jenner is always all over the place with her hair, and we mean that in the best way. But when it comes down to it. Her long, dark hair is the style that seems to be the most "her." Jenner loves wigs and extensions, and she'll probably never stop wearing them. But she looks the best in her most natural look: Her long, dark hair.