Kylie Jenner's New Hair Might be a Sign She's Not Actually Social Distancing, According to Fans
Social distancing hasn't been easy for anyone. We all have our ups and downs during this tricky time, and celebrities are no different, except that they have more people paying attention to what they're doing. While many have used their platforms to remind people about the importance of staying home, some haven't been taking it as seriously. And some, like Kylie Jenner, don't seem to be taking it seriously, and the internet does not approve.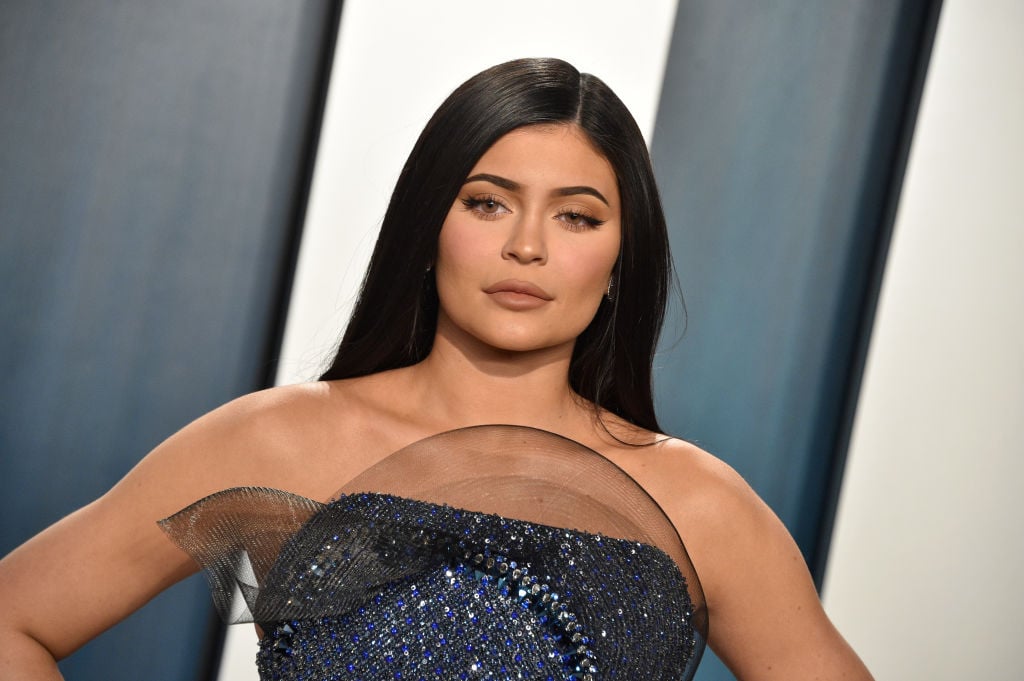 Kylie Jenner originally urged her followers to stay home
In March, when states began putting stay-at-home orders in place, the U.S. Surgeon General Jerome Adams discussed on "Good Morning America" the importance of convincing people to stay home, as reported by Business Insider. He urged people to encourage one another to take the coronavirus (COVID-19) pandemic seriously, even calling on the country's social media influencers like Jenner to convince their followers to stay home.
"What I really think we need to do… is get our influencers," Adams said on "GMA." "We need to get Kylie Jenner, we need to get our social-media influencers out there in helping folks understand that, look, this is serious. This is absolutely serious. People are dying."
Jenner did just that. She tweeted a message to her followers urging them to stay home to protect themselves and others from contracting the virus. And it seemed, at first, that she was following her own advice. Jenner continued to post new photos on Instagram, but many of them appeared to have been taken before the stay-at-home orders or appeared to be in her own home.
Kylie Jenner has been seen out and about
While Jenner appeared to start out following California's stay-at-home order, she has since been spotted out of her house and visiting friends. The Daily Mail reported in April — about a month after Jenner urged her followers to stay safe at home — that she was spotted heading to a friend's house. Showing off a natural face and sweatpants, it did seem like Jenner hadn't been out in a while, but fans immediately criticized the hypocritical nature of the outing.
Before that, sources had reported that Jenner had indeed been staying home, not even seeing her sisters. She had apparently only been at home with her daughter, Stormi, and ex-boyfriend, Travis Scott. While we can understand the stir-crazy nature of being cooped up for so long, it's understandable for people to see her leaving the house as hypocritical.
Now, Kylie Jenner has gotten her hair and nails done … while social distancing?
Recently, Jenner has been posting more selfies and photos and fans immediately noticed that she has gotten her hair dyed and also has new hair extensions. On top of that, she posted a photo after she got her nails done — a photo that was taken inside her Lamborghini. Fans are left to wonder how Jenner has managed all of these new looks while maintaining social distancing, and doubt she's doing them herself.
Many people took to Twitter to air their frustrations at the fact that celebrities like Kylie Jenner don't seem to be taking social distancing seriously. One user pointed out that many celebrities have been "going everywhere and having people in and out. But then tag their posts quarantine." Another user posted screenshots from Jenner's Instagram story, in which you can clearly see other people in the background, making it seem that she's not at home alone with her daughter. We're all getting a little stir-crazy and can't wait for things to get back to normal, and fans are hoping Kylie Jenner is doing her part.