Kylie Jenner's Next Birthday Party Will Feature Giant Balloons and Pictures of Her Face, Fans Predict
Kylie Jenner has become such a superstar that she rarely needs to use more than her first name. She's such a big deal that she even makes a splash in other people's music videos, most recently making an appearance in a Cardi B video featuring Megan Thee Stallion and other celebs.
So when you are one of the biggest celebs in the entire world and a business mogul to boot, how do you make your birthday stand out? Some would do something lavish like get a giant yacht in the Bahamas or fly all their friends to Ibiza for the weekend, something extravagant that only the super-rich like Jenner can do. That's why fans started speculating pretty early on about exactly how Jenner would end up celebrating her 23rd birthday this month. So what do they think she has in store for the next one?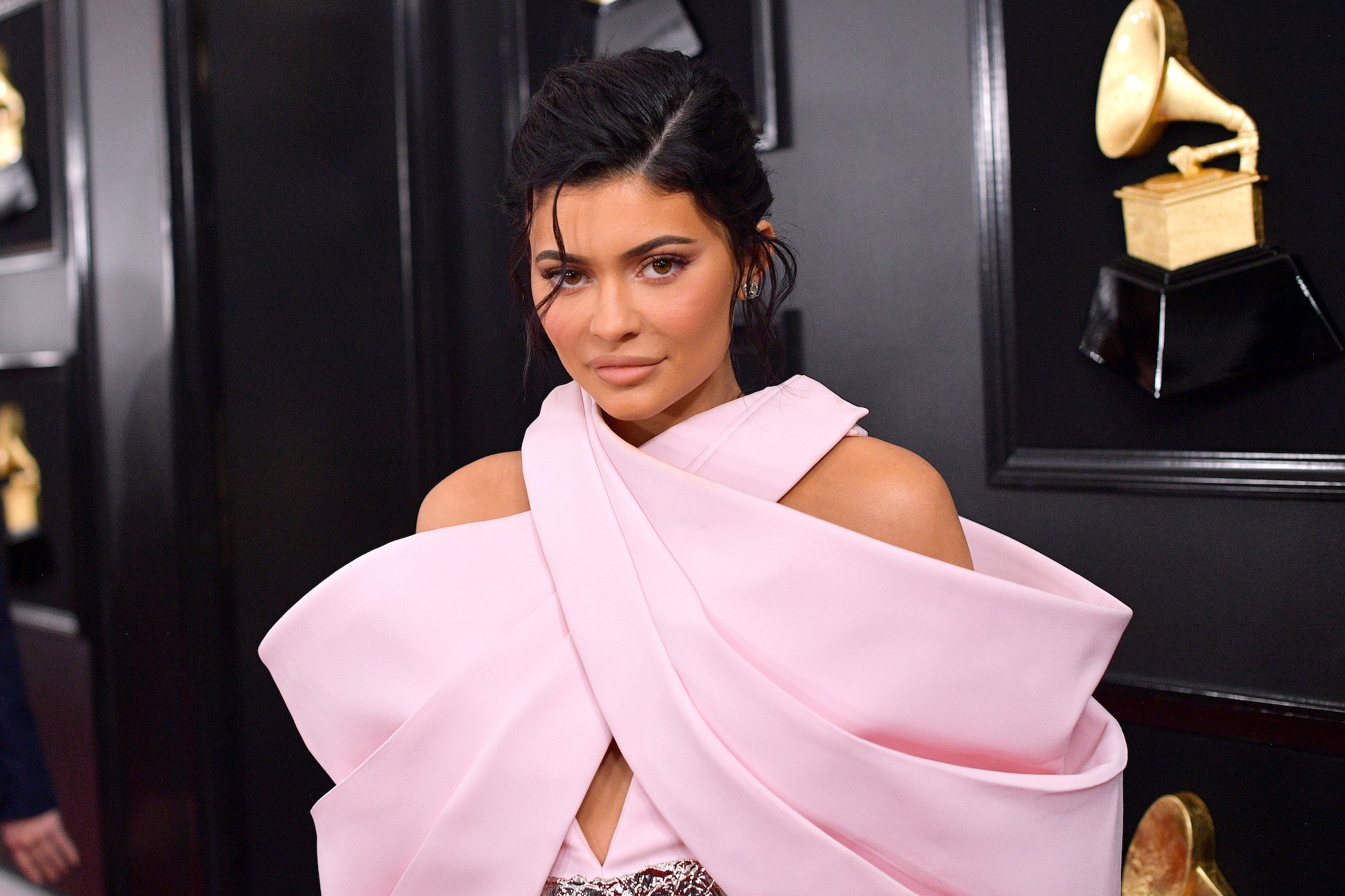 Kylie Jenner is known for outrageous birthday parties
Considering that at the 2nd birthday party for her daughter, Stormi, Jenner went all the way out, she obviously is not afraid of a lavish and over-the-top affair when it comes to birthdays. After all, the entrance to that party was literally an oversized balloon version of Stormi's head. The party also had rides, an entire room dedicated to Frozen, and so many side attractions that guests needed a guidebook to navigate it. Jenner puts this kind of planning, dedication, and coin behind every party she throws, so why would her own birthday be an exception?
Her 22nd birthday party last year was legendary in its own way
According to Vogue, in 2019, Jenner began her 22nd year aboard a super-yacht in Italy with some of her closest pals. Her boyfriend Travis Scott had her house filled with roses because he knows that his girl loves a super generous and romantic gift. But she also loves expensive gifts which is why he gave her a diamond necklace with her dripping lips logo on it. Love it!
She also had multiple wardrobe changes, giant floral arrangements that spelled out 22, a killer set of gorgeous friends to party with (like BFF Stassie) and she even got a personalized serenade from Stormi. Sounds like it was the perfect mix of a crazy party and a family affair, which if we know anything about Kylie, is exactly how her 23rd birthday will play out, too.
Fans have some interesting predictions about how Kylie Jenner's next birthday party will go down
When it comes to her birthday, fans have been wondering what she would do this year, especially given the coronavirus (COVID-19) situation and the social distancing protocols in place. The reality star ended up taking a seemingly low-key tropical vacation for her birthday this year. What could her 24th birthday be like?
Given what we know about parties pasts, many of the predictions fans have been making are similar to her 22nd birthday, as social distancing requirements will hopefully be relaxed by August 2021. For instance, some thought she might have giant floral arrangements spelling out her name, life-size cutout versions of herself, or giant inflatable balloons of her own face. Fans also predict that everything will be pink and that there will be lots of spaces set up as perfect Instagram backdrops.
Whatever her plan turns out to be, we're sure this makeup mogul will spend her birthday on top of the world like she always does.