Kylie Minogue References Studio 54 in Some of Her Music — Including the 'Real Groove' Collaboration With Dua Lipa
Kylie Minogue is bringing disco back. Following the release of 2020's Disco, Minogue collaborated with Dua Lipa for a remixed version of "Real Groove." This song included an extra nod to Studio 54 — a former disco nightclub in midtown Manhattan. Here's what we know about the track.
Kylie Minogue released her album 'Disco' in 2020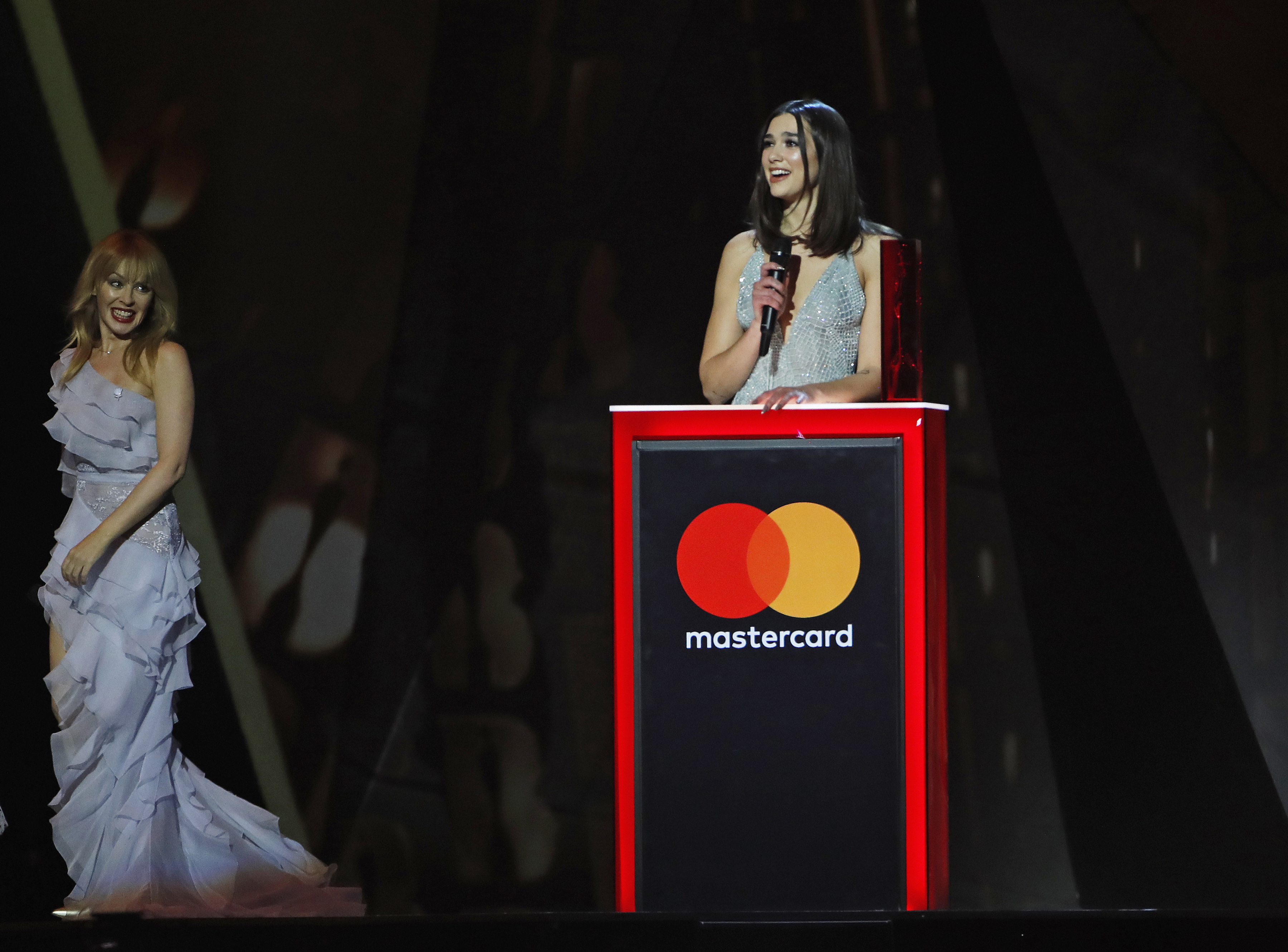 Most know Minogue for songs "In Your Eyes," "Can't Get You out of My Head," and "Spinning Around." In 2020, the artist ushered in a Studio 54/disco-inspired era, thanks to her album Disco.
This production included fan-favorite songs like "Magic," "Miss a Thing," and "Fine Wine." "Say Something" appeared in the Netflix original series Never Have I Ever. In 2022, "I Love It" was featured as a "lip-sync for your life" song on the reality competition series RuPaul's Drag Race.
Kylie Minogue and Dua Lipa collaborated on a remixed version of 'Real Groove'
In addition to creating solo music, Minogue sometimes features other artists in her original songs. Grammy Award-winning artist Dua Lipa sang on the 2021 release of Disco's "Real Groove." This track was remixed under the name Studio 2054, a nod to the iconic disco era as noted by Minogue.
"The Dua [Lipa] collaboration was an extension of our performance together on her live-streamed show, Studio 2054," Minogue said during an interview with Rolling Stone. "I have referenced Studio 54 many times but most directly on my Golden tour in 2018." 
As a tour promoting her fourteenth studio album, the Golden tour celebrated country music. It was somewhat of a departure for this pop artist, and with a Studio 54-themed segment, this production eventually led to her exploration of the disco era. 
"The penultimate section was set in my fantasy version of the famed club, and I knew each night that I wanted to spend more time in that world, so, ironically, it was on a Country-inspired tour that I knew my next stop would be disco," Minogue said.
Kylie Minogue often shares her 'affinity' for Studio 54
"Real Groove" wouldn't be the first time Minogue highlighted Studio 54. This artist often highlights her reverence for the disco-era of music and all things associated with that time. In "Dance Floor Darling," Minogue sings, "shake it on the floor now, like Studio '54 now." She also mentioned the venue during an interview with Junkee.
"It's just such a dreamy place to imagine being," Minogue said. "… I really just felt an affinity with that era. Of course, I was only 10 when I discovered disco — I never went to Studio 54, but it's just symbolic of so many things. I knew I wanted to inhabit our imaginary version of Studio 54 again."
In 2020, Minogue noticed that Spotify set up a Disco-themed billboard in Times Square. She thanked them on Twitter, mentioning that Manhattan is the "Home of Studio 54." Minogue's latest album, Disco: Guest List Edition, premiered in 2021. 
RELATED: Dua Lipa Sampled This 1930s Hit For Her Song 'Love Again'