Kylie vs. Kendall: Which Jenner Sister is Worth More?
Kylie vs. Kendall: Which Jenner Sister is Worth More?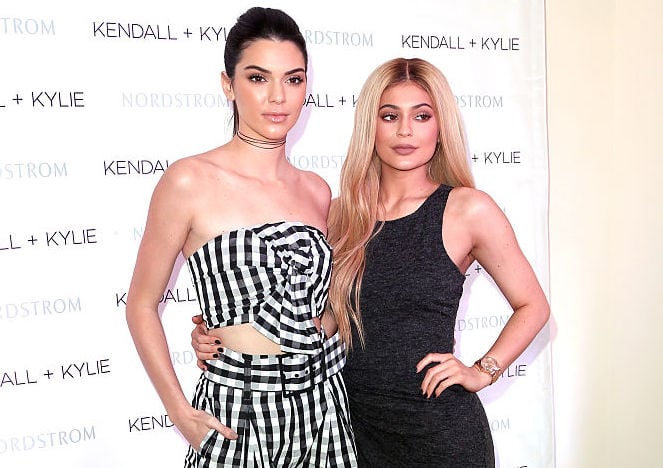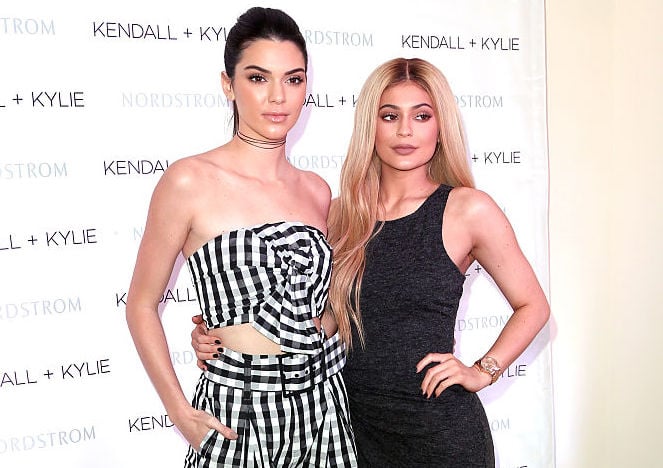 Just like their older sisters, Kendall and Kylie Jenner have had tremendous success over the years since being introduced on Keeping Up with the Kardashians in 2007.
With Kendell Jenner being one of the world's most sought after models to Kylie Jenner running a multi-million dollar beauty company, these sisters are worth a large chunk of change.
Even though Kendall and Kylie Jenner have made their fortune on their own, many have wondered which Jenner sister is worth more?
Before the fortune
Back in 2007, Kendall and Kylie Jenner were introduced to the world as the youngest siblings of the Kardashian-Jenner clan.
Since then, the world has been able to watch these two sisters grow into the women they are today.
At the age of 14, Kendall Jenner was signed to Wilhemina Models and began appearing in campaigns for Teen Vogue, Forever 21, and Sherri Hill.
In 2013, both Kendall and Kylie Jenner partnered with OPI and created their own nail lacquers each earning $100,000 from the endorsement.
Later that same year, the sisters announced the launched of The Kendall & Kylie Collection with PacSun. Since its initial launch, Kendall and Kylie Jenner have created several other collections for the line.
In 2014, Kendall and Kylie Jenner partnered with Steve Madden to launch their own shoe and handbag line for Madden Girl.
Kendall Jenner has made millions from modeling
In 2013, Kendall Jenner signed with The Society Management.
Since then, Jenner has modeled for high fashion brands such as Chanel, Marc Jacobs, Fendi, Donna Karan, Givenchy, Diane Von Furstenberg, and many more.
In 2015, the model walked her first high fashion runway shows for brands such as Chanel, Oscar De La Renta, Michael Kors, Alexander Wang, Fendi, etc.
That same year, Kendall Jenner walked her very first Victoria's Secret Fashion Show.
Kendall Jenner is currently worth $30 million and was named the World's Highest-Paid model of 2018.
Kylie Jenner established her own beauty empire
The youngest Jenner sister is definitely a force to be reckoned with.
After gaining publicity for her enhanced looking lips, Kylie Jenner launched her very own makeup company, Kylie Cosmetics, in February 2016.
At the time, the brand only consisted of $29 lip kits that came with a matching set of lipstick and lip liner. Jenner only started out with a few colors for her lip kits but has since expanded and currently offers multiple lip products today.
Kylie Jenner has added other makeup products to her company over the years such as eyeshadows, highlighters, concealers, and brushes.
Kylie Cosmetics has sold more than $630 million worth of makeup products since its launch. The company is currently worth $800 million and Kylie Jenner owns the whole operation.
https://www.instagram.com/p/BlGA0VgAqBp/
With the money Kylie Jenner has earned over the years from endorsements, Keeping Up with the Kardashians, and tax-dividends from Kylie Cosmetics, the 21-year-old is now worth $900 million. This makes her the youngest person to hold the title of America's Richest Self-Made Woman.
Kylie Jenner is said to be a billionaire by 2020.
The whole family know how to make money
The entire Kardashian-Jenner family has had much success with their own projects over the years.
https://www.instagram.com/p/BpfZ2H0nmzp/
Many people still believe that everything was handed to them, but Kendall and Kylie Jenner prove that they have made names for themselves without the help from their famous older sisters.
Even though one Jenner sister is worth more than the other, they are still two very successful women with an extremely bright future ahead of them!