Kyrie Irving's Wife: Is the Brooklyn Nets Star Married, Dating, or Single?
Kyrie Irving is one of those NBA players who knows how to captivate a crowd. He makes incredible plays and championship-winning three-pointers on the court before making wild claims about absurd conspiracy theories during interviews.
Irving is also a smooth operator off the court, dating several women since being drafted into the NBA. His most high-profile relationship was with R&B singer Kehlani Parrish before they broke up in 2016. In 2020, Irving and Marlene Wilkerson, who he was dating, unfollowed each other on Instagram. It left fans to wonder about Irving's relationship status.
Kyrie Irving's NBA career has been a wild ride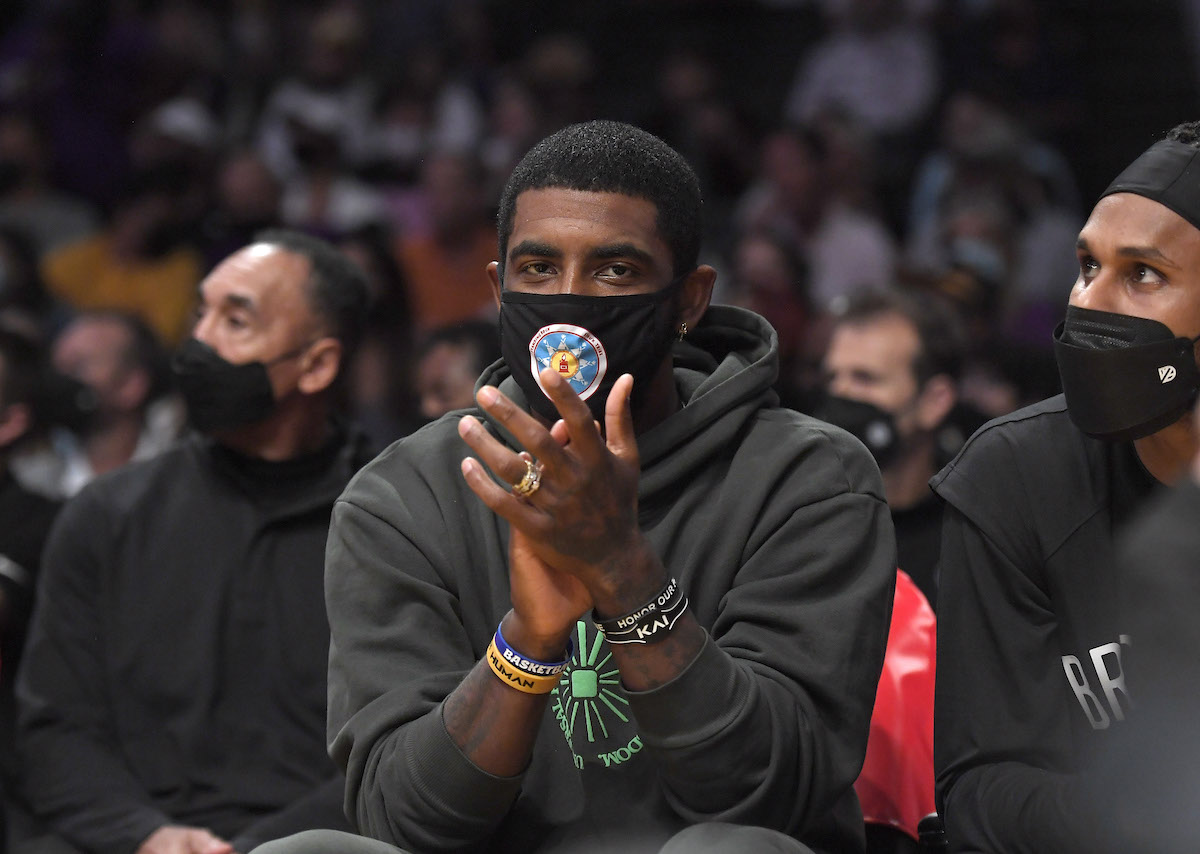 Irving debuted in the 2011-12 NBA season after the Cleveland Cavaliers chose him with the No. 1 overall pick in the 2011 draft. He made an immediate impact, averaging 18.5 points and 5.4 assists and earning the Rookie of the Year award.
Since then, Irving has averaged at least 20 points per game in all seasons but one (the 2015-16 season). However, alongside LeBron James and Kevin Love, Irving helped the Cleveland Cavaliers claim the championship by beating the Golden State Warriors in the finals.
Although the Cavaliers made it to four consecutive finals between 2015 and 2018, Irving was only available for three as he was traded to the Boston Celtics for the 2017-18 season. In his debut season for the Celtics, Irving averaged 24.4 points per game in the regular season but did not appear in the playoffs because of injury. The following season, he recorded a career-high 6.9 assists to go with 23.8 points per game average.
Irving then joined the Brooklyn Nets for the 2019-2020 season but was plagued by a shoulder injury that limited him to just 20 games. He still managed a 27.4 point average. Irving recovered for the 2020-21 season and competed in 54 games in the regular season, averaging 26.9 points per game and 22.7 in the Eastern Conference Finals, losing to the Milwaukee Bucks.
His decision not to get a coronavirus vaccine might see him sidelined for the entirety of the 2021-22 season. No member of the Brooklyn Nets team will participate with part-time availability, meaning Irving will not practice or play with the team until he gets the jab.
Who is Kyrie Irving's girlfriend, Marlene Wilkerson?
Irving and Marlene Wilkerson were first spotted together in 2018. The Instagram model and YouTuber formerly focused on fashion, fitness, and beauty. But she shifted her content to pregnancy and babies after conceiving one with Irving.
According to TMZ, Wilkerson was seen wearing a giant diamond ring in 2019, igniting engagement rumors that were given credence by the couple's hesitance to deny them.
A year after their engagement, they unfollowed each other on Instagram, signaling trouble in paradise, at least according to fans. However, they posted photos of themselves together in August of 2021, indicating a reunion.
Irving is a father of two
According to People, Irving and Wilkerson welcomed their first baby together in June 2021 with a homebirth. The influencer shared clips of various stages of her pregnancy. Although the video doesn't capture the entire birth, it shows Irving present at the birth tub as Wilkerson prepares to go into labor.
There is also audio of him saying, "I got you, baby," as the infant cries, indicating that he was present and might have played a part in delivering the baby. Wilkerson dedicated the home birth to indigenous women, calling upon them to reclaim their bodies and heal their lineage through natural birth.
Irving's baby with Wilkerson is his second child. In November 2015, he and then-girlfriend Andrea Wilson welcomed their daughter Azure Elizabeth. Irving took to Instagram to announce the birth of his daughter. He also revealed that Wilson had been in prolonged labor for 35 hours before delivering their bundle of joy.
If the social media posts about his daughter are anything to go by, then Irving is as good a father as he is an NBA player — if not better.
RELATED: How Old Is NBA Star Giannis Antetokounmpo and How Many Children Does He Have With Mariah Riddlesprigger?