LA Lakers Finally Speak on Kobe Bryant's Tragic Death
People around the world felt the loss of Kobe Bryant. Now, his former team, the Los Angeles Lakers, is finally speaking on the death of one of their greats.
The world of sports was forever changed on Sunday, Jan 26 when basketball legend Kobe Bryant died tragically in a helicopter accident. People all over the world are mourning Kobe's death. People who never met the legend and even people who have never been basketball fans have been hurt by the star's sudden passing.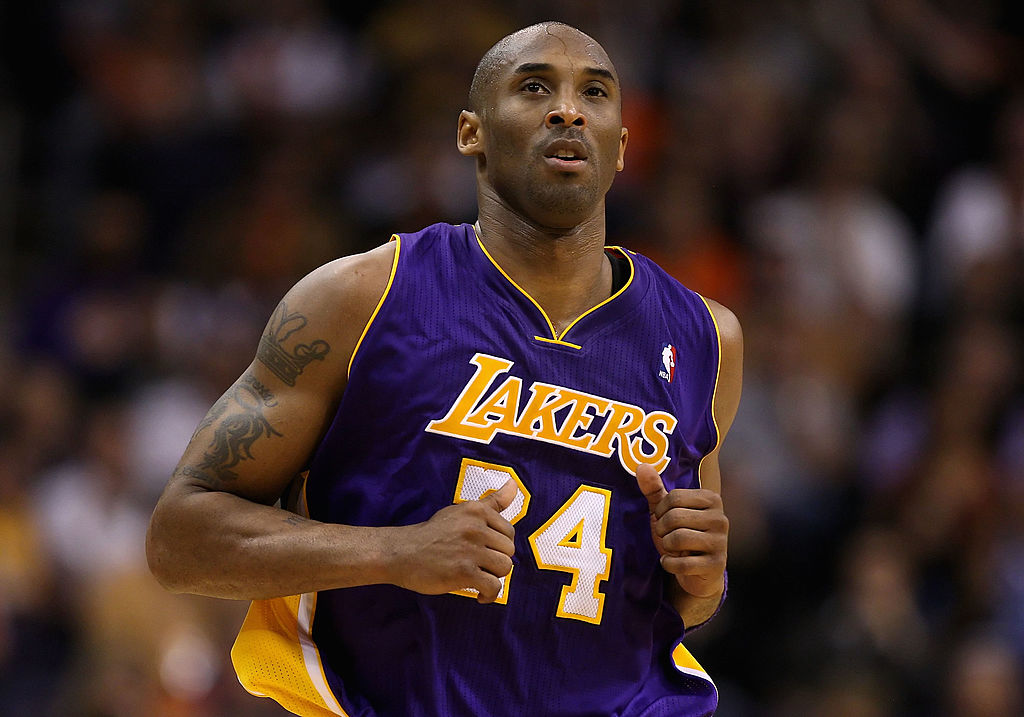 Recently, those who knew Kobe best have begun to speak on the devastating situation.
What happened to Kobe Bryant?
On Jan. 26, Kobe and his daughter, Gianna Bryant, were on the way to the Mamba Academy when their helicopter crashed. According to the National Transportation Safety Board, the entire accident, from descent to crash, only took about one minute.
"Furthermore, on Tuesday body examinations were performed on all nine decedents," the NTSB said in a press release. "Their causes of death were certified as blunt trauma. The manner of death was certified as accident."
Among those killed were Gianna's teammate Alyssa Altobelli, Alyssa's parents, John and Keri, Gianna's other teammate Payton Chester, and her mother Sarah. Women's basketball coach Christina Mauser and the pilot, Ara Zobayan were killed in the accident as well.
The Lakers speak out
Some people who knew Kobe, like Shaquille O' Neal and Dwyane Wade, were quick to post their condolences to social media, while others took their time.
Now, Kobe's former team, the Los Angeles Lakers have finally spoken on his passing.
"We are devastated and have been forever changed by the sudden loss of Kobe Bryant and his daughter, Gianna," the team wrote on Instagram. "We send our love to [his wife] Vanessa, the Bryant family, and to the families of the other passengers. Words cannot express what Kobe means to the Los Angeles Lakers, our fans, and our city. More than a basketball player, he was a beloved father, husband, and teammate. Their love and light will remain in our hearts forever."
Kobe played with the Lakers for 20 years before he retired in 2016.
What does Vanessa Bryant have to say?
Kobe's wife Vanessa Bryant also recently took to Instagram to express her sadness at the loss of both her husband and her thirteen-year-old daughter.
"My girls and I want to thank the millions of people who've shown support and love during this horrific time," she wrote. "Thank you for all the prayers. We definitely need them. We are completely devastated by the sudden loss of my adoring husband, Kobe — the amazing father of our children; and my beautiful, sweet Gianna — a loving, thoughtful, and wonderful daughter, and amazing sister to Natalia, Bianka, and Capri.
We are also devastated for the families who lost their loved ones on Sunday, and we share in their grief intimately."
She went on to describe how much her family was grieving before telling fans how they could help the other families who lost loved ones in the accident.

"To honor our Team Mamba family, the Mamba Sports Foundation has set up the MambaOnThree Fund to help support the other families affected by this tragedy. To donate, please go to MambaOnThree.org," she wrote.
"Thank you so much for lifting us up in your prayers, and for loving Kobe, Gigi, Natalia, Bianka, Capri, and me."