LA Rams QB Matthew Stafford Wants Leonardo DiCaprio to Play Him in a Movie
If a studio wants to make a film about Matthew Stafford's life, he knows who he'd like to play him. He wants Leonardo DiCaprio take on the role.
Matthew Stafford is headed to the Super Bowl for the first time in his 13-season NFL career. Stafford decided to have some fun during an interview ahead of the big game. He revealed exactly who he'd like to portray him in a movie if a studio ever wants to produce a flick about his life. The answer isn't all that surprising. Stafford picks Leonardo DiCaprio.
Who is Matthew Stafford? 
Matthew Stafford is an NFL quarterback currently throwing for the Los Angeles Rams. Stafford spent the bulk of his career with the Detroit Lions but was traded ahead of the 2021-2022 season. Jared Goff and Stafford swapped places, with Goff moving over to Detroit to serve as their signal-caller.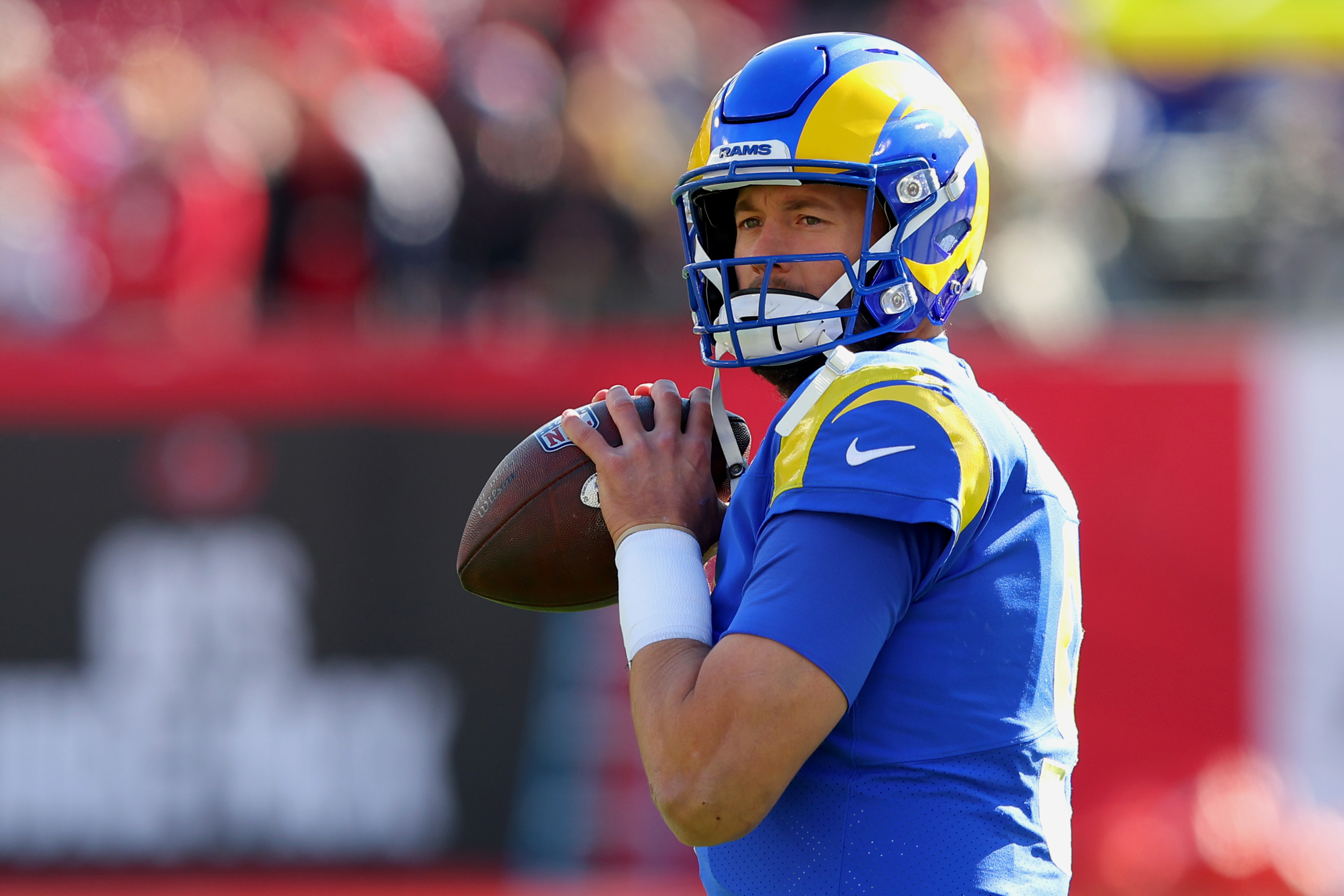 Before joining the Rams, Stafford's playoff history was a bit of a sore subject. He appeared in the playoffs with the Lions just three times during his time with the team and didn't have a single postseason victory. Things changed quickly. In his first season with the Rams, he has led the team to a winning record and their first Super Bowl appearance since 2019. The team hasn't had a Super Bowl win since 2000. 
Matthew Stafford would like Leonardo DiCaprio to play him in a movie 
Stafford might be focused on the big game right now, but he did have some time to give an interview. Speaking with Access Hollywood, Stafford said that if he had to pick an actor to portray him in a movie, he'd pick Leonardo DiCaprio. Stafford mused that he wasn't sure about DiCaprio's throwing prowess, but they could surely figure it out. 
Stafford does have a bit of history with DiCaprio. He had an athletic encounter with DiCaprio before. In her podcast, The Morning After with Kelly Stafford, Stafford's wife, Kelly Stafford, recalled a trip to the Bahamas she and her husband once took. After a chance encounter at dinner, the Staffords and Atlanta Falcons quarterback Matt Ryan and his wife ended up playing a volleyball game with DiCaprio and his group. 
Leonardo DiCaprio has played characters based on real people before
While we don't know much about DiCaprio's throwing arm, he certainly has the acting chops to portray Stafford. He isn't a stranger to the process of playing a real person, either. He's taken on roles based on real people several times during his illustrious career.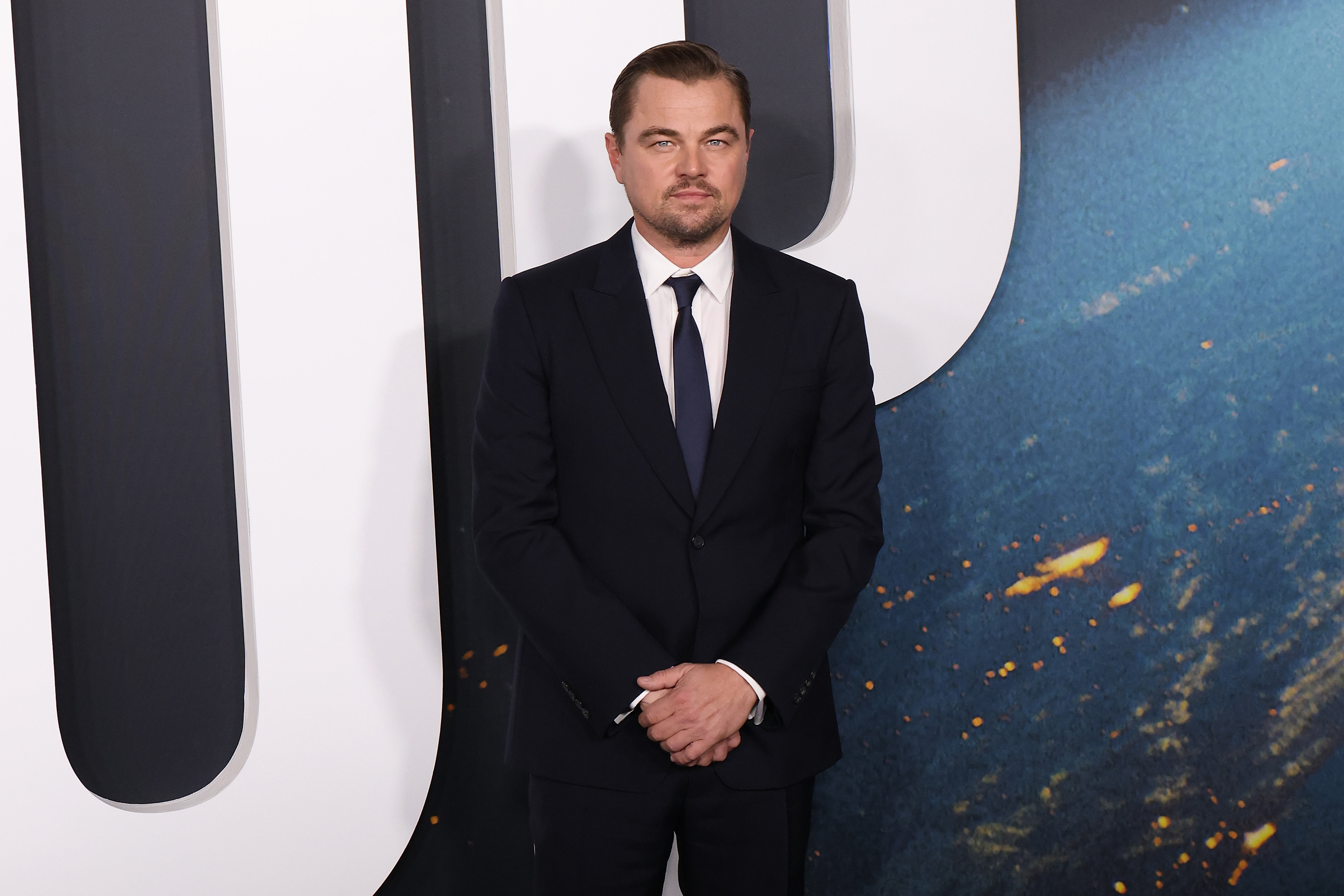 DiCaprio has even appeared in a sports flick before. In 1995, he took on the role of Jim Carroll in The Basketball Diaries, a film based on Carrol's autobiography. Carroll was a high school basketball star before dealing with addiction. Carroll later became a writer.
DiCaprio also portrayed Frank Abagnale Jr. in Catch Me If You Can. Abagnale was a con artist. The FBI's pursuit of him served as the premise of the film. Abagnale was eventually caught and later parlayed his experience into a legitimate career. DiCaprio depicted a young Abagnale in the movie. Years later, he took on the role of Jordan Belfort in The Wolf of Wall Street. 
Portraying the acclaimed NFL quarterback would certainly be something a bit different for DiCaprio. Of all the roles he has taken on, DiCaprio has never been a football player. They say there is a first time for everything, though.