'Labyrinth' Went With David Bowie as Goblin King, But Sting and Michael Jackson Were Also Considered
It's difficult to envision a Labyrinth with anyone but David Bowie as the Goblin King sidling up to a young Jennifer Connelly. But it turns out Jim Henson sought the opinions of family members when casting the Goblin King, and Bowie had some hot competition for the role. 
Jim Henson's 'Labyrinth' celebrates its 35th anniversary in 2021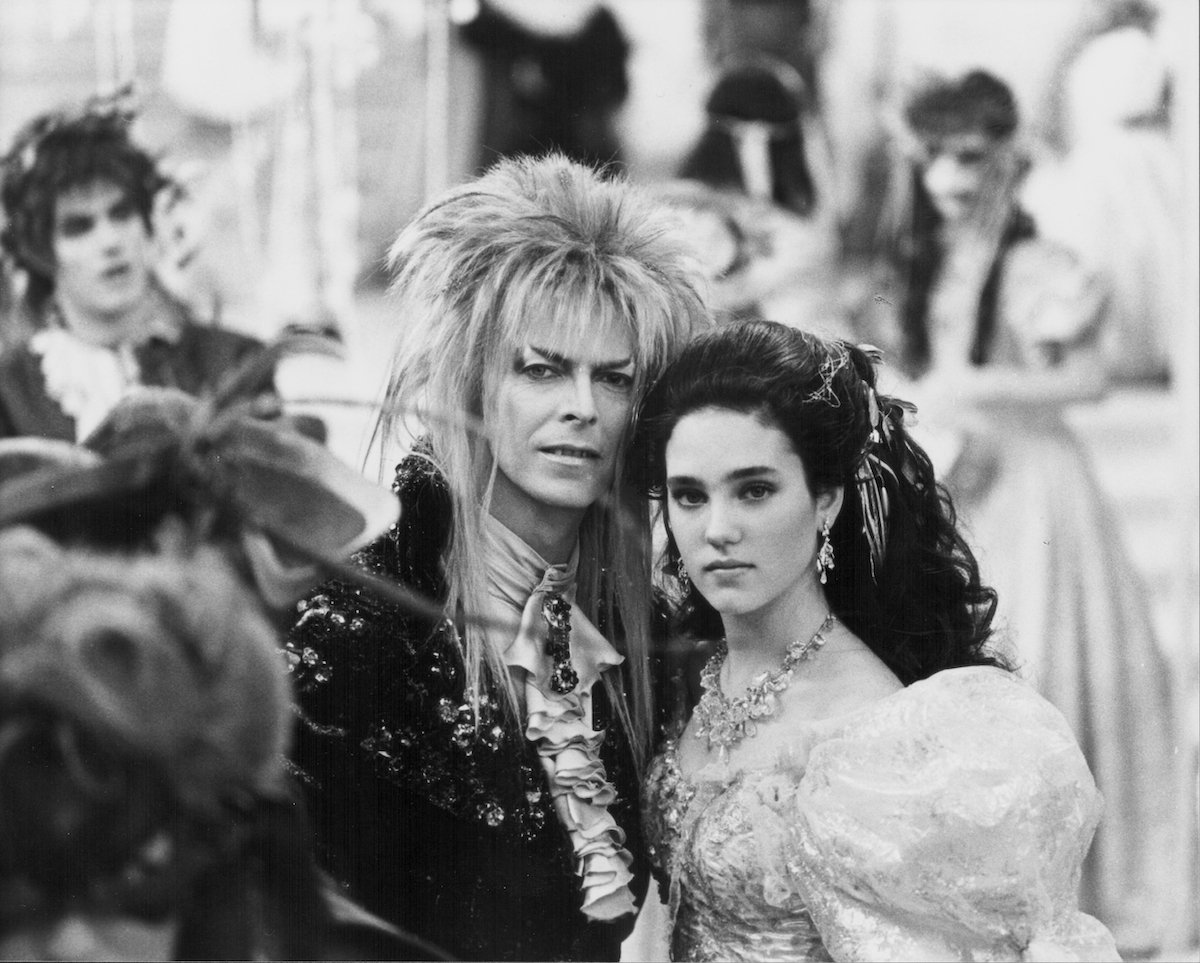 The eclectic kids' fantasy movie is celebrating its 35th anniversary this year. And according to Jim Henson's son Brian, the movie's most legendary role, Jareth the Goblin King, wasn't automatically going to be David Bowie. In a new interview with ComicBook.com, Henson revealed that his famous father asked family members who would be best in the role. 
"I can't speak for my siblings, but I can say for me, I vaguely remember the name Sting coming up," Brian Henson told the publication. "I definitely remember Michael Jackson and David Bowie. I had just been at university for the one year that I went to college, and I can tell you that I was going from nightclub to nightclub, and Michael Jackson and David Bowie were the two biggest names in my generation, for sure." 
Henson said despite the flashy possibility of Jackson, or the more mellow possibility of Sting, he always favored Bowie. 
"So when he asked me, I was leaning in favor of David Bowie," he said. "I just felt like Bowie had a quirkiness and yet a really coolness that would work really well for my dad, whereas Michael had a perfection to his work that would have been tough."
Jim Henson's son Brian said Michael Jackson's 'perfectionism' would have interfered with the character 
Brian added that though Michael Jackson had unparalleled star power, he wouldn't have been able to "compromise" his tendency for perfectionism. 
"I think it would have been tough for Michael to be Michael in Labyrinth," Henson told ComicBook. "He would have had to compromise his perfection, and then maybe that's no longer Michael, whereas David was always unpredictable. I remember going with my dad to see David in The Elephant Man on stage and saying, 'God, this is such an unusual artist, David Bowie.' All I remember is when he asked me, I said, 'I think David Bowie.'"
Jim Henson's daughter said Bowie was a 'superstar' on set 
The master puppeteer's daughter, Cheryl Henson, also weighed in, saying that Bowie's fame elevated him from the beginning. She admitted to being starstruck by David Bowie, saying that she was "in awe" of him. 
"David Bowie was a superstar even when he was on the set," Cheryl Henson explained to ComicBook. "He did his best to relate to everybody, and to be super friendly and make sure that everybody felt comfortable and easy talking to him, but he was still a superstar and we all knew it. So, it's not like [Jennifer Connelly, who] became famous later. He was super famous then and we were in awe of him."
In any case, Bowie was the right choice. His performance as Jareth elevated the film from a cult favorite to an iconic 80s classic.