Lady Antebellum Changes Their Name to Lady A; Critics Aren't Impressed
Country band, Lady Antebellum has announced that they have officially changed their name to Lady A. Today, June 11, 2020, the country band took to their social medium platforms to announce the news. Citing that they've done lots of reflecting in the past few weeks and had lots of conversations, they've decided to henceforth be known by the nickname their fans gave them over a decade ago.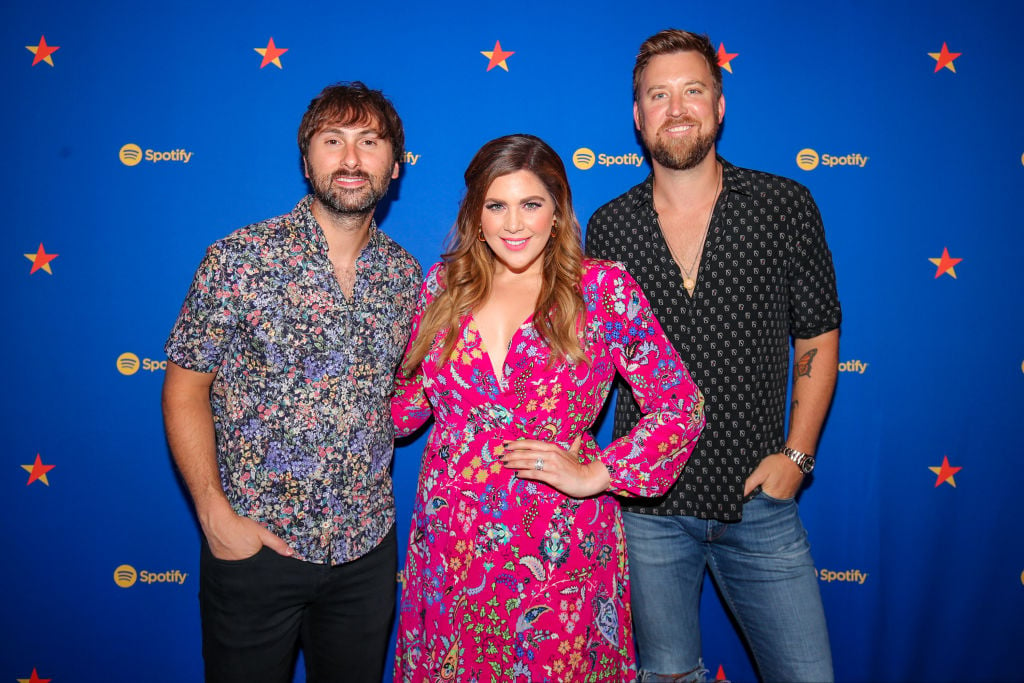 In a long statement, the band members detailed the reason why they settled on the name Lady Antebellum in the first place. "When we set out together almost 14 years ago, we named our band after the Southern 'antebellum' style home where we took our first photos. As musicians, it reminded us of all the music born in the South that influenced us… Southern rock, blues, R&B, gospel, and of course country," the band wrote in their statement.
Lady Antebellum announces name change
They continued on say that they never considered the negative connotations the name Lady Antebellum had. "But we are regretful and embarrassed to say that we did not take into account the associations that weigh down this word referring to the period of history before the Civil War, which includes slavery. We are deeply sorry for the hurt this has caused and for anyone who has felt unsafe, unseen or unvalued. Causing pain was never our hearts' intention, but it doesn't change the fact that indeed, it did just that," the country band singers wrote.
Finally, the "Need You Now" artists shared why they were making a change now, 14 years into their career. "So today, we speak up and make a change. We hope you will dig in and join us. We understand that many of you may ask the question, 'Why have you not made this change until now?' The answer is that we can make no excuse for our lateness to this realization. What we can do is acknowledge it, turn from it and take action," they stated.
Critics are unconvinced Lady A didn't know the meaning of their own name
The announcement naturally made many waves. Some country music fans were outraged by Lady A's decision to change their name from Lady Antebellum. Others felt more proud to call themselves fans than ever before. Critics, however, were not at all moved by the sentiment of the name change.
RELATED: 'Gone With the Wind' Is Gone From HBO Max After a Prominent Request Was Made in an Op-Ed
Related post url: 
The name Lady Antebellum has slavery connotations
The period of the Antebellum South (which began in the late 18th century and lasted until the onset of The Civil War) is something that is commonly taught in Elementary schools. It is a period of time that was marked by slavery and other heinous crimes against Black people. Critics argued that the band members had full knowledge of the meaning of the name when it was chosen, and chose to move forward with it anyway. Furthermore, critics argued that the band members have received criticism for the name Lady Antebellum for years, yet chose to ignore it.
The band members have been criticized for their name for years
"I'm really tired of people just saying 'sorry we were blatantly embracing racist symbols and language for our entire careers and now that it's not profitable anymore…'It's just so stupid. Like, we knew what you were. We know who you are. We know this is completely hollow," one person declared on Oh No They Didn't Live Journal.
"They've been getting sh*t for their name since they first came on the music scene so I don't buy that they are just now realizing the connotations of the word," another person wrote about Lady Antebellum's news. Others found it hard to believe that a band would choose a name without knowing the full context of the meaning. "How do you use that name without knowing the meaning? GTFO," one person declared.
Is Lady A's apology genuine?
Others argued that the name change was so minimal that it wouldn't even make an impact. "Lady A… like people are going to forget what the A stands for all of a sudden? Lmao, they didn't even TRY!!" yet another person declared. Only time will tell if the band formerly known as Lady Antebellum is genuine about their desire to do better going forward. But, we doubt this decision is going to affect their bottom line in any real way.